In a company, the owner wants to print employees paycheck for the financial reasons. So, QuickBooks have the feature that you can print the payroll checks on QuickBooks with the use of employee's features.
You have to follow the following steps in order to know that how to print a payroll checks in QuickBooks.
Save Time, Reduce Errors, and Improve Accuracy
Dancing Numbers helps small businesses, entrepreneurs, and CPAs to do smart transferring of data to and from QuickBooks Online. Utilize import, export, and delete services of Dancing Numbers software.
Print Employees Paycheck in QuickBooks Online
First you have to open QuickBooks and then select the employees tab.
Select payroll center option in employees drop down menu.
Hit print paychecks button from the screen.
Select your printer from the drop down menu on the screen of "Print Checks".
Now choose the printer type from the options:

Page Oriented: These prints are the single sheets print.
Continuous: These sheets are the continuous sheet which come after the main page. It is also known as perforated edge.
Laser: They are the single label printing paper.

Now choose the check style from the options that in which style you want to print employees paychecks. The option are:
Now select the number of copies you want to print.
You can also add any additional feature if you want.
Now you can choose font according to your wish, that what type and what size of font you require.
Now you have to confirm for the page orientation.
After completing above steps now click on continue tab.
Then click OK in order to print the check.
Method of Printing Payroll Online in QuickBooks
In QuickBooks Payroll check printing is available in paycheck list button. Following is the process of printing payroll checks in QuickBooks Online:
Open the QuickBooks online software.
Now click on worker option.
Pick employees from the options.
Now click on the paycheck list. You can find this option just below the run payroll tab.
Now select all the paychecks that you want to print.
You can also edit the paycheck dates as your preference.
Now hit the print button.
As you hit print the file started converting in PDF format.
Once the PDF file is displayed on your screen, then your check is ready to print.
Now hit the print button in order to print the payroll check.
This will print your check with the help of printer.
Once your check is printed please check the payroll check, as there can be alignment fault in it.
Printing of Payroll Check in QuickBooks Online Payroll Enhanced
There is not so much difference in both but the main difference is that QuickBooks Online payroll check Enhance the feature of printing payroll cheque via paycheck printing button. Following is the procedure of printing QuickBooks payroll checks Enhance:
In your QuickBooks Payroll checks enhance account click on the tab setting.
Now click on payroll settings.
Open the preferences from the options.
Now select Paycheck printing.
Select the option preprinted QuickBooks compatible voucher check stock.
Now you have to select one option from the below two option:
Now hit on OK after choosing print stub.
Select the payroll in order to print the paychecks.
Hit the employee's button.
Click on the paycheck list from the my payroll options.
Now select the paychecks in order to print.
Now hit on print option in order to print the checks.
Printing of Online QuickBooks Payroll Checks in Other Version
In other versions of Online QuickBooks printing feature is there, you can print easily but in this version you have different features like
QuickBooks Payroll Core.
QuickBooks Payroll Full service.
QuickBooks Payroll Elite.
QuickBooks Payroll Premium.
Now let's know the steps of printing in other versions.
First you have to RUN the QuickBooks online payroll version.
Go to the setting button.
Press payroll setting from the setting button drop down menu.
Now click on edit if you want to do any changes in the checks, present in the printing section.
Now according to the paper you have to select preprinted QuickBooks.
Now choose from the two stubs :
Align your check in this step.

Align the payroll head.
Choose the employee's option.
Go to my payroll page.
Push the paycheck list.
Now select the payroll checks which are to be printed.
Hit the print command.
Give some time to print the payroll checks.

Now click on Save in order to save changes.
Click on done and close the window.
Where to Purchase QuickBooks Checks?
QuickBooks checks are mainly designed for the use of QuickBooks. With the help of these checks there are no chances of misalignment printing, printing errors and you can easily focus on other areas of your business.
There are some QuickBooks checks options are available. You can choose one from all according to your business need.
Basic Voucher Checks: These checks come with the minimal security features but it is the most cost-efficient option.
Secure Plus Voucher Checks: These checks are equipped with the 23-security feature to protect against fraud.
Secure Premier Voucher Checks: These checks are the most expensive checks but the most secure check. These check come with the 29 Security features.
Locate and Reprint of QuickBooks Pay Checks
The following are the steps of locating the location pf check and reprint or print it again:
Click on the report tab on the left menu bar. This will take you to report screen.
No click on the Go to report search bar.
Type Paycheck in the search bar.
You will see the paycheck list on your screen.
Now choose the paycheck which you want to reload.
Adjust the date of the check according to the period or date you want to display on check.
After editing and save the changes now click on the checks you want to print. After clicking tick sign was visible in their left side.
Now click on the batch action from the dropdown menu present on the left side.
Then Hit the print button in order to print the check.
Print Later and Print Now
Print later means that you can print check later as per your convince. You just have to click the option that print later and it is available below the check number option. It is a easy and useful feature which help you to build and keep several checks to be prepared and use in future on their desire date.
Print now means that you have to print instantly at that same time. On the input window at the bottom of the menu bar print now option is available. Hit click on that in order to print the command. You have to choose checks from the number of checks or the list of check that you prepared earlier in order to print that particular check.
How to Record Your Hand Written Check?
Follow the following steps in order to record your hand written check:
Click on the +New tab
Now select check
From the drop down menu choose the payee , who is paying check eg company.
Now from the drop down menu of bank account, select the bank account from which the money is to be withdrawn.
Now complete all the check fields with the information you want to be display on the check.
Click on preview option in order to see that all the detail is written correct on the check or there is any error.
If error occurs edit it at that same time otherwise jump to next step.
If you want to print it at the same time then click on print option otherwise you can choose print later option.
Now if you are done with check, then click on save and close tab but if you want to create new then select Save and new option.
Printing of one Check at a Time
Follow the following steps in order to print one check in one time:
Click on Banking Tab.
Click on write checks option.
Now find or create the check which you want to print.
Now enter the check number in the first check number field.
Now hit on the print button in order to run print command.
Now select the check style i.e voucher, standard, wallet.
Choose the correct printer name from the printer list which are available at that time.
Now select print.
How to Print the Batch or Multiple Checks?
Follow the following checks in order to print the batch or multiple checks at that time.
Select Banking.
Now click on write check.
Now click on the print later box which is available just next to print icon.
Again click on write checks option.
Now select print forms from the file tab.
Choose checks or paycheck as per your requirement.
Now select your bank account from the bank list.
Select the check which you want to print by placing check marks next to them.
Enter the first check number and click OK.
Now click on print, the multiple copies started printing at the same time.
QuickBooks payroll checks printing are a very helpful feature for the users. This article describes you the method of printing payroll check in the software via printing feature. It helps you to understand the procedure for performing the same on QuickBooks and payroll versions. One this you should keep in mind that there will be no errors in the QuickBooks Payroll check printing as it is very helpful in keeping financial record.
Accounting Professionals, CPA, Enterprises, Owners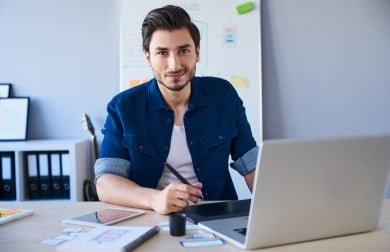 Looking for a professional expert to get the right assistance for your problems? Here, we have a team of professional and experienced team members to fix your technical, functional, data transfer, installation, update, upgrade, or data migrations errors. We are here at Dancing Numbers available to assist you with all your queries. To fix these queries you can get in touch with us via a toll-free number
+1-800-596-0806 or chat with experts.
---
How can I Print Check in QuickBooks Online?
Just change your check type to standard and follow the following steps:

Click on New.


Now select print check and then print setup.


Now say yes to standard print in order to save from error.


Now select on first page print and select one check which you want to print.


Select preview.


Then hit on print button.
How can I Print Multiple Checks from QuickBooks Online?
Just follow the following steps in order to print multiple checks in one time:

Click on +new menu.


Select print checks.


Now select the number of checks which you want to print.


Now on the first page print field you have to give sequence number in order you want print like check1, check 2 etc.


Now click on preview and review all the checks before print.


In last click on print in order to print the checks.
Is QuickBooks can Print Checks?
Yes QuickBooks have the feature which let user to create; print and record check payments automatically.
How can We Set Printer to Print Checks?
Follow the following steps in order to set the printer:

Select file menu.


Click on printer setup.


Choose for printing checks.


From the list of printer choose your printer.


Select page oriented option.


Now select for the check style which you are using.


Choose one page source from three options i.e Full Page source, Partial Page printing, partial page source.


Now click OK in order to give print command and see whether your printer is set properly or not.
How can I View all Checks in QuickBooks Online?
You just have to go to report which comes under business overview option. Now search for the check detail report.
What is the Size of Check?
Personal checks are of 6.25 inches X 2.75 inches.
Can I Print my Own Check on Regular Paper?
Yes you can if you want to print your check then you can print it on basic computer paper and it is a perfectly valid way to do so.
Is there is a Template for Writing Checks?
Yes, if you want you can download a blank check template from online if it suits you. These checks are formatted in such a way that you only need to do minor changes and you can use it easy as their way.
Is Magnetic Ink is Require on Check?
Yes it is necessary to use magnetic ink on checks.
What is the CLR mean in QuickBooks?
CLR stand for clear. It show C if the journal entry is cleared from the register and if it is not then it shows blank column.