QuickBooks is one of the most crucial aspects in conducting the accounting process of a business. However, when the QBWC1013 error occurs, it disrupts the business productivity and its growth.
Save Time, Reduce Errors, and Improve Accuracy
Dancing Numbers helps small businesses, entrepreneurs, and CPAs to do smart transferring of data to and from QuickBooks Desktop. Utilize import, export, and delete services of Dancing Numbers software.
Talking about the QBWC1013 error, this issue in QuickBooks occurs when users try to link or connect third-party applications with the help of the Web Connector tool. In today's article, we will talk about this error and highlight the causes of the error along with the troubleshooting methods to fix it.
Let us first understand what the QuickBooks QBWC1013 error is all about.
What is the QuickBooks QBWC1013 Error?
The QuickBooks Web Connector Error, or the QuickBooks QBWC1013 error, generally arises when users access the Web Connector tool and attempt to link third-party applications with QuickBooks. As per experts, the primary cause of this error includes installation problems, a corrupted QWCLOG.TXT file, intervention from a firewall, etc.
It is however important to note that a web connector tool allows data sharing between different other business applications and QuickBooks.
What are the Primary Causes of the QuickBooks QBWC1013 Error?
There can be many reasons behind the occurrence of the QuickBooks QBWC1013 error, some of which include:
Intervention from firewall or antivirus settings that restrict the connection.
Use of an old or unsupported Web Connector Tool version.
Wrong configuration or installation of the Web Connector tool.
A missing or corrupted QWCLOG.TXT file. This file is important for the proper functioning of the Web Connector tool.
What are the Common Causes of QuickBooks QBWC1013 Error?
Here is the list of the common causes that can trigger QuickBooks QBWC1013 error:
Poor Internet Speed
The first and foremost thing one should do is check the internet network. Even though the connection can be active, it may be burdened with huge traffic, resulting in poor performance.
No Permission to use the Company File
QuickBooks QBWC1013 error also occurs when the PayPortal application in the particular QuickBooks Web Connector lacks permission to use QuickBooks Desktop.
Several third-party Applications are Attempting to Sync
In case the QuickBooks Web Connector is attempting to sync with several third-party applications at one time, it may face problems maintaining quick and robust transfer speeds to such applications.
Wrong Company File is open
In case several Company Files are linked with the QuickBooks Web Connector, it can lead to issues because of missing licenses or permissions. In case the wrong file is open, it can lead to a certain authentication issue. Make sure you authenticate the Company File that you want to sync is the particular one that is open.
The Company File Path has been altered
In case your particular Company File has been shifted to a new location, you may be required to update the particular path that QuickBooks Desktop uses.
Damaged Company File
In case your data file is damaged or corrupted, you may be required to build it again prior to syncing it in the right manner.
What are the Symptoms of the QuickBooks QBWC1013 Error?
Users of QuickBooks accounting software are likely to experience the following signs and symptoms due to QuickBooks Error QBWC1085:
QuickBooks failed to run properly is one of the early symptoms of QuickBooks Error QBWC1085.
Sometimes Windows stops responding due to the error QuickBooks Error QBWC1085.
The Web Connector is not functioning in the right manner.
If QuickBooks Desktop freezes for some time, then the presence of the QuickBooks Error QBWC1085 is anticipated.
Your computer hangs for some time and nothing works.
How to Fix the QuickBooks Error QBWC1085?
The good thing is that this error is not permanent and can be fixed in the following ways:
Review the QWCLOG.TXT File: Make sure the QWCLOG.TXT file is not missing or corrupted. In case it is, when you reinstall the Web Connector tool, it generally solves the problem.
Install the Web Connector Tool Again: If everything fails, you need to uninstall the particular Web Connector tool and then start your system again, and then install the tool once more.
Updating the Web Connector Tool: Make sure you are accessing the current version of the Web Connector tool. It is possible to download it from the Intuit website. QuickBooks frequently updates its tools to solve its bugs and enhance its performance.
Deactivate Interference: Deactivate your firewall temporarily or the antivirus software and see if this fixes or not. In case it does not, you need to change the antivirus or firewall settings to enable QuickBooks to connect.
Note: Make sure you do not forget that while handling technical problems, it is always suggested to back up your particular data to avoid any type of data loss.
While issues like QBWC1013 can be troublesome, comprehending their reasons and potential solutions can assist users in managing them efficiently. By incorporating the right troubleshooting steps, you can make sure smooth connection between QuickBooks accounting and other business applications, ensuring hassle-free operations.
Do not forget, if you cannot fix the error or think it is difficult to implement the steps, don't hold back from connecting to a Dancing Numbers team for help.
Accounting Professionals, CPA, Enterprises, Owners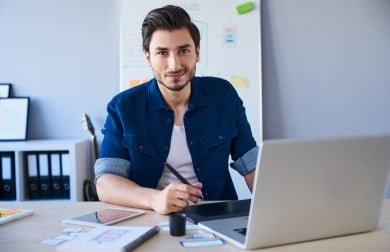 Looking for a professional expert to get the right assistance for your problems? Here, we have a team of professional and experienced team members to fix your technical, functional, data transfer, installation, update, upgrade, or data migrations errors. We are here at Dancing Numbers available to assist you with all your queries. To fix these queries you can get in touch with us via a toll-free number
+1-800-596-0806 or chat with experts.
---
Frequently Asked Questions
What is QuickBooks Web Connector?
The Web Connector is usually an application created by Microsoft that allows data sharing between QuickBooks Online and QuickBooks Desktop hosted on the web quickly and easily. Just like any other software, the web connector can get bugs and errors.
Furthermore, a web connector is a type of web-based application for Windows users that also enables web services to interchange with QuickBooks desktop products with data. QuickBooks Desktop and Web Connector access the same local network, and qbposXML and qbXML are permitted to pass between QuickBooks point of sale (POS) and QB financial software and web-based applications.
Do I Need to get Professional Expertise to Resolve the QuickBooks QBWC1013 Error?
Even though some users are at ease with the troubleshooting steps of this error, getting professional assistance is highly suggested if you seek clarification. Wrong troubleshooting steps can give rise to more damage to your particular QuickBooks application.
Will the QuickBooks QBWC1013 Error Restrict Data Synchronization with other third-party Applications?
Yes. By accessing the Web Connector tool, the QuickBooks QBWC1013 error intervenes in the connection between third-party applications and QuickBooks. Not to mention, it can pause data synchronization till the problem is resolved.