QuickBooks software is a well recognized approach for our finance related issues. This approach has piqued the interest of every second business owner who wishes to handle Finance better. It enables you to not only handle your salary distribution investment, but also any inflow or outflow of cash in your business. As per the trend, it appears to be one of the best choices you can make for financial matters. We all agree that Finance is the blood of business and with QuickBooks we can take care of it in an efficient manner. Know how to troubleshoot QuickBooks Error 12038 (When Installing the Updates).
Save Time, Reduce Errors, and Improve Accuracy
Dancing Numbers helps small businesses, entrepreneurs, and CPAs to do smart transferring of data to and from QuickBooks Desktop. Utilize import, export, and delete services of Dancing Numbers software.
Anything which is technical is bound to have some shortcomings as well. We can refer to them as a loophole. Since QuickBooks is also superbly advanced and very strong technically, this also has some shortcomings or errors. One of such errors is QuickBooks Error 12038.
This error generally appears while at the time of Updating QuickBooks Desktop to the latest release. A pop-up message will appear before you as "Failed to download the update". But you need not to worry as the fix of this error is quite simple. All we need to do is to understand this error, how this works and then we can find how it can be resolved. First of all let's move towards the causes of QuickBooks error code 12038.
Causes for QuickBooks Error Code 12038
The possible causes for this error are:
Incorrect date or time updated on the system.
Internet connection settings are not set up correctly.
QuickBooks services are being blocked by the security of firewall software.
Multiple Versions of QuickBooks are installed on one system.
Things to do Before Troubleshooting the QuickBooks Error 12038
Before you start any troubleshooting over it, you should first create a backup of your company file. You can create a backup by following the below mentioned steps:
You need to go to your QuickBooks and reach to the File menu.
In the file menu, Click the tab of 'Backup Company' and then reach 'Create Local Backup'.
After this you need to follow the prompts or onscreen steps in order to create a backup of your company file.
It's a recommendation from us to create the company file backup because if there would be any fall back in between the troubleshooting process, you'll not lose any of your data. with this simple approach, you'll be able to retrace your steps whenever required. Once you have the backup file you'll be well prepared for almost everything or anything.
5 Simple Steps to Fix QuickBooks Error 12038
In order to resolve this issue, there are five simple steps described below.
Step 1: Reset QuickBooks Updates and attempt to Install them again
Open QuickBooks Desktop
Go to Help > Update QuickBooks Desktop
Click on Update Now
Finally, you need to check on the Reset Update and then you need to click on the Get Updates button.
Process of updating the QuickBooks Desktop may take some time as well.
Step 2: Ensure the correct Date and Time is updated on the Computer
This minor step will be working with all the Windows editions:
Go to the bottom of your screen and click on the section of date and time and also you need to ensure that the date and time must be entered correctly. If not,
Press (Windows+R) keys together and the Run box will pop out
Type Control or Control Panel in a run box
Click on Clock and Region
Select Date and Time
Click on Change Date and Time…
Change the time and date according to your time zone and click OK
Now click on Change Time Zone. make sure your time zone should be correct it may cause this error
Close and reopen QuickBooks, then try to install the updates.
Step 3: Ensure Internet Connection Settings
In order to ensure that internet connection is causing this issue. Do the following:
As a part of the first step, you need to click on the web browser and visit the official website of your bank such as chase.com, etc. If you are unable to open the website, it is recommended that you can connect with your Internet Service Provider(ISP) once.
If you are able to open the bank's website, please do the following:

Open QuickBooks Desktop
Go to Help > Internet Connection Setup
Choose My computer's Internet Connection Settings to Establish a Connection When this Application Accesses the Internet.
Click Next
Click on Advanced Connection Settings
Choose Advanced Tab, Select Restore Advanced Settings
Click Apply and OK
Click Done
Close QuickBooks Desktop
Now you can again try to open the software and go for installing the updates.
Step 4: Updating the Configuration of Firewall or Security Application Settings
Sometimes security applications may prevent QuickBooks desktop from launching updates. A temporary pause is recommended for a short period of time. For Example, 30 Minutes and then try to install the updates.
This problem may also arise because of the Firewall Configuration. If the firewall or any security setting is blocking the user access to the computer, then it won't allow you to install the latest updates. For this, either you can fix that on your own or you can choose to connect with our experts for a firewall configuration.
Step 5: Multiple QuickBooks Versions Installed on the Same Computer
This error can also appear and bother you when you have the multiple versions of QuickBooks installed on the computer. For example, your system has QuickBooks Pro 2019 and QuickBooks Premier 2019 both available on the system. Let's consider that you need to install the latest update only for QuickBooks Pro 2019, then you are required to follow the below described process:
Visit QuickBooks Downloads and Updates page
Now choose your Country
Select Product such as QuickBooks Pro, etc.
Select Version such as 2019, etc.
Click Search
Now click on Get the Latest Updates (below to the Download button)
Then you should follow the on-screen instructions which will be prompted to you to install the latest release
You need to follow the same process for your specific QuickBooks version that you're using on your computer.
Being the best support system, we are available at your disposal. Whenever you need us, you can dial our toll free number or fill out the LIVE CHAT available on the official website.
Accounting Professionals, CPA, Enterprises, Owners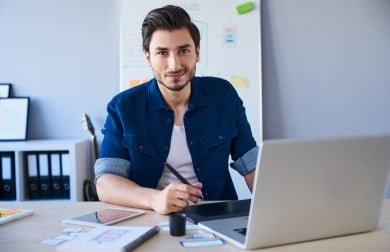 Looking for a professional expert to get the right assistance for your problems? Here, we have a team of professional and experienced team members to fix your technical, functional, data transfer, installation, update, upgrade, or data migrations errors. We are here at Dancing Numbers available to assist you with all your queries. To fix these queries you can get in touch with us via a toll-free number
+1-800-596-0806 or chat with experts.
---