Keeping records or data maintenance can be necessary as well as tedious tasks to finish. But since it's crucial, it has to be done on a routine basis. After a certain point, businesses may come to a situation when their QuickBooks file has become too large to handle. In this article learn What to do with QuickBooks File Too Large Making QuickBooks Program Lag.
Save Time, Reduce Errors, and Improve Accuracy
Dancing Numbers helps small businesses, entrepreneurs, and CPAs to do smart transferring of data to and from QuickBooks Desktop. Utilize import, export, and delete services of Dancing Numbers software.
Which size of the file will be considered as too large in QuickBooks is fuzzy. On the basis of the sheer size of the file you may hit a ceiling as well. (Sizes are well defined as megabytes or MB) or by what or which record is in the file itself (e.g. number of items). You can also have a small file in terms of the amount of space it takes on your devices like system or hard drive. But it may still reach a limit based on how you are using QuickBooks. The key limitations are the following:
File Size
When it comes to file size, theoretically, there is no limit to the size of your file. But in a practical sense, you can imagine that you are stretching QuickBooks Pro and Premier when you get to a limit around 150MB. Above these limits, QuickBooks can become lagging and work really slow. In addition to this, the database tends to get corrupted easily.
Number of Items
With this, there can be a limit to the number of list items including customers, classes, jobs, etc. that you can have in your file. This limit may vary for each type of item and for each version of QuickBooks. It can change from year to year, so it can be another hard target to keep track of. Here's a good rule of thumb to use with QuickBooks. For example, if your total number of items entries is below 10,000 overall, then you are safe with QuickBooks Pro and Premier version. The same limit is 100,000 for Enterprise. Above these mentioned limits, you may need to get more granular and look at your individual item types. All you need to do is to hit the F2 key when you are in QuickBooks and it will give you a count of all your items.
Shrinking the Size of Your QuickBooks File
In a certain situation, let's consider that you have reached the conclusion that your file is too big. What can you do? First and foremost step to take is that you need to decide if you maxed out QuickBooks Pro and Premier. If that is the case, then you will require the program to be upgraded to Enterprise.
If you have reached the limit on the number of items, you can try to clean up the items that you don't use anymore (see more on this below), but if it doesn't have a sufficient impact, then Enterprise might be your best available option. As per the recommendation, you should go for the cleanup of the system. As a matter of fact, Enterprise represents a significant jump in price from Pro or Premier. If you decided to shrink the size of your file, you have 3 available options you can use:
Using the Feature of QuickBooks "Clean Up Company Data" to Condense the Past Years
This feature also replaces most of the transactions from the previous years records. Replacement will be with much smaller monthly journal entries. The details on your previous years will be gone, but the Profit and Loss and balance sheet "should" remain intact without any loss entry.
Use of QuickBooks "Clean Up Company Data" Feature for Removing all Transactions
The same Clean Up feature mentioned above also allows you to create a new company file without any transactions left. In this scenario, you would have to manually recreate the opening balances for all your accounts. Starting from a certain date, including open invoices, open bills, inventory, bank accounts, etc. It can be hard work. It's as if you started with a brand new company file, except that you don't have to recreate your item lists.
Setup a Brand New Company File
This can be the brute force approach. In this scenario, you have to recreate all the opening balances and all your item lists. However, you don't necessarily discount this option. Here are some examples:
Your current item list is unnecessarily bloated like a tummy. The previous 2 options may carry over the details of your old lists. Starting afresh with the company file can sometimes be faster than deleting all the old items, which in some cases is not possible anyway. In case, your database has been corrupted and you can't fix it.
It is important to keep in mind that there are several other third party tools which will allow you to migrate lists and transactions from one QuickBooks file to another. This feature doesn't work well unless you have selected the option to delete all transactions. The issues with the Clean Up feature are as follows:
Sometimes, files can simply break or get damaged. It can also alter the financials for your previous years. The only trick is to make sure this doesn't happen to your file. Create very careful backups and archives of your file. With this, you need to create as many reports as possible before and after the cleanup and compare them, both on an accrual and cash basis.
In several cases, it doesn't shrink the size of your file all that much. Because it has an algorithm that tells it that certain transactions cannot be deleted. It doesn't hurt to try this feature as a back up option, but you also should proceed with caution: create backups and compare your data before and after.
When you create a backup, you also need to ensure that you should rename the backup and save. Word of caution, it should be saved in a separate Archive folder. It is important that backup should be saved properly because it's the last version that contains the details of your previous years. QuickBooks file changes over time and you want to make sure that you can reopen that archive file a few years down the road in case you have an audit, for instance.
Accounting Professionals, CPA, Enterprises, Owners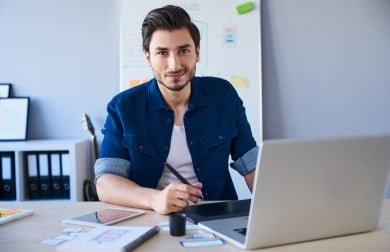 Looking for a professional expert to get the right assistance for your problems? Here, we have a team of professional and experienced team members to fix your technical, functional, data transfer, installation, update, upgrade, or data migrations errors. We are here at Dancing Numbers available to assist you with all your queries. To fix these queries you can get in touch with us via a toll-free number
+1-800-596-0806 or chat with experts.
---