QuickBooks accounting software is indeed used by a majority of small business users along with self-employed individuals as an epitome of a robust database solution for storing crucial data. Even though QuickBooks is created to run and operate on Mac and Windows OS, Ubuntu Linux lacks any official version.
Save Time, Reduce Errors, and Improve Accuracy
Dancing Numbers helps small businesses, entrepreneurs, and CPAs to do smart transferring of data to and from QuickBooks Desktop. Utilize import, export, and delete services of Dancing Numbers software.
The good thing is, It is possible to use free Windows emulation software to use and operate the QuickBooks software plus databases. Keep reading this article to learn how to open QuickBooks on Linux and how can you efficiently use QuickBooks in your Linux systems.
Is it Possible to use QuickBooks with Linux?
Even though a majority of the present workforce uses Windows on their particular Desktop, there are certain individuals who like to use Linux over Mac OS, Windows, and other kinds of operating systems (OS).
But, for all practical reasons, even such businesses need to access dedicated Windows machines in order to run their specific office tasks. In reality, several of the widely used Desktop applications are not supported on Linux. QuickBooks is one such application.
It is not possible to run QuickBooks on Linux directly. But that should not be a cause for you to buy Windows Desktop to run QuickBooks. Keep reading this article to learn about some of the options present for users in order to run QuickBooks on Linux.
How to Run QuickBooks on Linux Systems?
Linux users worry about security, However they reap the benefits of the flexibility of the operating system when compared to other operating systems. But, it also means that it is ideal to run open-source applications, making it difficult to run proprietary software like QuickBooks directly as .deb plus source packages are not present.
Here are some of the replacements for running QuickBooks Ubuntu and other kinds of Linux distributions.
Accessing QuickBooks on Linux Servers
The exceptional QuickBooks Enterprise accounting solution can function with Linux servers. But the warning over here is that the QuickBooks Desktop Enterprise database server saving the company files can also run on them. Users will still require to use their company files utilizing Windows client computers.
Even though it is a natural solution offered by Intuit for Linux System compatibility, there are strict configurations needed for best performance, like:
The performance gets hindered with networks that run on less than 100 MBPS.
You will need Windows Machines or a similar thin client to use company files.
Utilizing Windows Emulator
Windows emulator is perhaps one of the most common methods to run QuickBooks Desktop on Linux machines. These are just compatibility levels that present to be Windows Internal logic or change Windows applications API calls in real-time to imitate the particular applications working on Linux.
There are certain drawbacks of using emulators, like:
Security risks presented in the systems, the Windows applications working on it can damage the files, change startup scripts, and offer a route for attacks.
All the QuickBooks Desktop Versions are not completely compatible with such a setup.
Windows updates can disrupt workflows and are too difficult to correct.
Utilizing Hosted Solutions
Hosted Solutions are considered the last resort but, without a doubt, the best solution for using QuickBooks on Linux. Such a procedure does not need any changes to your present Linux OS. You can keep using the same non-broken Linux machines that do not access any Windows components.
With Hosted QuickBooks, you can use remote desktop protocols or just a supported web browser to use QuickBooks Desktop hosted on a particular server. The overall setup is found as a Software as a Service solution that can be used not only with Linux machines but from any system comprising your tablets or mobiles.
How to Open QuickBooks on Your Specific Linux System?
Here are the steps to open QuickBooks on your particular Linux system:
Step 1: Open a particular Command Shell (Accessories, Applications, Terminal). This application is present with all Linux distributions and enables you to download, then install, and after that configure utilities and programs with the help of text commands.
Step 2: Enter "sudo apt-get install wine". It will download and then install the Wine program. This program is used to run Windows applications in Linux. It is important to note that all the versions of QuickBooks from 2002 perform perfectly with the Wine program, with 2003 and 2004 as the exception.
Step 3: Now enter your particular QuickBooks CD and the icon will appear on the particular desktop after some time. Now press twice on the icon to use the contents of the particular CD and find Install.exe. Now press right-click on the file and choose Run with Wine Windows Emulator. It will launch a setup utility. You need to abide by the instructions seen on the window to install QuickBooks.
Step 4: After QuickBooks is installed, Press Applications, present on the upper-left side of the desktop menu. Now navigate to Wine and then click Programs and then open QuickBooks.
We hope that this article has cleared all your doubts concerning QuickBooks Linux. We have stated the possible ways how to use QuickBooks on a Linux system. All you need to do is read the steps carefully without missing out on any.
Still, if you have issues, you can reach out to our team of QuickBooks technical experts. They have all the expertise you require to run QuickBooks on Linux. All you need to do is connect with them and share your hurdle as easily as possible. Still, If you have issues, you can reach out to our Dancing Numbers team of experts.
They have all the expertise you require to run QuickBooks on Linux. All you need to do is connect with them and share your hurdle as easily as possible.
Accounting Professionals, CPA, Enterprises, Owners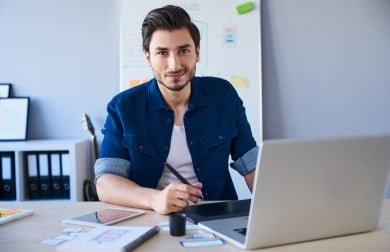 Looking for a professional expert to get the right assistance for your problems? Here, we have a team of professional and experienced team members to fix your technical, functional, data transfer, installation, update, upgrade, or data migrations errors. We are here at Dancing Numbers available to assist you with all your queries. To fix these queries you can get in touch with us via a toll-free number
+1-800-596-0806 or chat with experts.
---