QuickBooks payroll errors are one of the most common and vital functionality issues, often experienced by businesses globally. Since, bugs are wide-ranging and completely unpredictable, getting an understanding of the types, causes, symptoms, and solutions is a sign of relief for users. In this article, we will be talking about one such QuickBooks Payroll error that has been a cause for concern for QuickBooks users.
Save Time, Reduce Errors, and Improve Accuracy
Dancing Numbers helps small businesses, entrepreneurs, and CPAs to do smart transferring of data to and from QuickBooks Desktop. Utilize import, export, and delete services of Dancing Numbers software.
Often the accounting software users report QuickBooks error 30102 while accessing the payroll. There is no definite way to describe this issue but a majority of the users have experienced this issue during printing the direct deposit slip. Users also receive a warning notification that states it is an internal issue and it means users are required to delete old settings to get the desired results.
What Causes or Triggers the QuickBooks Payroll Error 3102?
Here is the list of the causes that trigger QuickBooks Payroll Error 30102:
Sending files into multi-user mode
Problems with internet connectivity
Wrong system date and time
Void security certificate
A certain system time-out prevents QuickBooks Desktop from reaching the server.
Personal Firewall application or internet security settings.
What are the Symptoms of QuickBooks Payroll Error 30102?
You will get an understanding that QuickBooks Payroll error 30102 has impacted your computer when you experience the following symptoms:
You will not be able to download QuickBooks Payroll tax Table updates and install them.
Other payroll functionalities and characteristics become poor in performance.
The functionalities of QuickBooks Payroll will either freeze, pause, or crash.
The direct deposit feature will not function at all.
How to Resolve QuickBooks Payroll Error 30102?
Here are the steps to fix QuickBooks Payroll Error 30102 when:
You are on the Network
Run the Internet Explorer
Now press on the option for Tools. Now click Internet Options.
Press the General Button.
Press on the option for Delete in the particular History section.
Press on the Delete option available in the browsing history section.
Authenticate the TEMP Internet files and document, along with the website files are chosen. However, make sure you do not delete the cookies.
Press the Delete button.
Press OK.
Now open CMD and then clear the DNS.
For Windows Vista or Windows 7- Press on Start and then click All Programs option. Now click the Run option.
For Windows XP users- Press on the Start button. Now click Open Run.
Now add CMD. A particular command prompt screen will be displayed.
Type ipconfig/flushdns
Click Enter. Then send the particular payroll.
When You are on the Network
Start your system again.
Now send the payroll data. In case you fail, begin with the steps given.
Open the CMD and then clear DNS.
For the Windows XP users- Press the Start button. Now open Run.
For Windows Vista and Windows 7- Press Start. Now click All Programs. Now click Accessories and then click Run.
Now type CMD. A command notification will come up.
Type ipconfig/flushdns
Click Enter.
Deliver the Payroll Data. In case you Fail, Move ahead with the Steps given below
Open the Internet Explorer
Press on Tools. Now click Internet Options.
Click Advanced Tab
Navigate to the group that is labeled Security and unmark it.
Look for Publisher's withdrawal.
Press OK.
Now start your system again.
Next, Send the payroll data.
Now reboot the system and try once more.
Now Restore the particular Advanced Settings of Internet Explorer. Then authenticate the Utilization of TLS 1.0 is marked or not, while Utilization of TLS 1.1 and Utilization of TLS 1.2 is unmarked in the Internet Options window of Internet Explorer.
Find out if you are on the network and select the option you desire.
When the data is being sent, ensure that you are accessing QuickBooks, the accounting software in a single-user mode.
Acquire the Payroll updates.
Now set the date of your system properly.
Ensure that Internet Explorer is your default browser.
Go to Safe Site.
Ensure that all the current tax table updates are downloaded along with the current QuickBooks Desktop variant.
Now you need to unmark the box for Publisher's Certificate Revocation.
If you are using a remote or wireless Internet Connectivity and can access the system with the Internet connection, attempt to send it from that system. In some scenarios, wireless connections are not considered secure.
Shift the shared Download to No or Yes.
Authenticate your particular payroll subscription once more.
Now include www.payroll.com, www.quickbooks.com, and www.quicken.com for reliable sites. Next, send the payroll data again.
We hope that this article has answered all your queries concerning QuickBooks payroll Error 30102. We have shared all the information concerning error 30102 like its causes, symptoms, and solutions. You need to make sure of the steps and ensure that they are implemented in the given format.
Still, If you are unsure about any of the steps and require some assistance to implement them and get rid of the error, then you can connect with Dancing Numbers team.
Accounting Professionals, CPA, Enterprises, Owners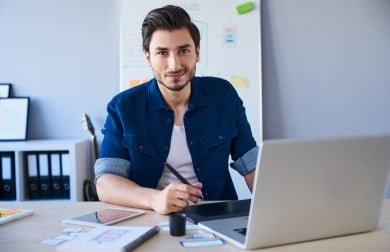 Looking for a professional expert to get the right assistance for your problems? Here, we have a team of professional and experienced team members to fix your technical, functional, data transfer, installation, update, upgrade, or data migrations errors. We are here at Dancing Numbers available to assist you with all your queries. To fix these queries you can get in touch with us via a toll-free number
+1-800-596-0806 or chat with experts.
---
Frequently Asked Questions
What are the Most Common QuickBooks Payroll Common Errors?
QuickBooks Desktop payroll issues occur when a user accepts payroll functionality and tries to submit, send, or access such functionalities for calculations. It can also appear during the direct deposit of employee paychecks which can give rise to serious interruptions if delivered after the delivery time.
Payroll drafts and computations and drafts have legal impacts because of the tax aspect associated with the process. Hence, unfinished payroll, any incorrectness or obsolete info, or other malfunctions can give rise to issues for a business concerning Internal Revenue Service (IRS).
What must I do as a Precaution while Experiencing the Most known QuickBooks Payroll Errors?
You can take into consideration the following tips when any payroll error impacts your system.
Probe the version of the QuickBooks application that you have at present if required. The same is applicable to the tax tables of QuickBooks Payroll.
After that, Probe the time plus date.
Now check your Internet Explorer, Security settings, and firewall required for configuration.