To resolve the day to day issues problems, QuickBooks has developed a Refresher Tool that not just renders the obstacles but also blocks them so that nothing can disturb your bookkeeping.
In this blog, we will give you all the information you may require for the QuickBooks Refresher Tool and how you can run it.
Save Time, Reduce Errors, and Improve Accuracy
Dancing Numbers helps small businesses, entrepreneurs, and CPAs to do smart transferring of data to and from QuickBooks Desktop. Utilize import, export, and delete services of Dancing Numbers software.
Why do you Require the QuickBooks Refresher Tool?
QuickBooks Refresher Tool is required to resolve many of your issues and this makes it a very important tool:
QuickBooks Refresher Tool is required the most in the following areas:
To Reset QuickBooks Password: This tool helps you to resolve QuickBooks password without letting you get stuck on calls for long.
To Resolve QuickBooks Installation Issues: Resolving QuickBooks errors can be easily done by using QuickBooks Install Diagnostic tool.
To Resolve QuickBooks Network Issues: Sometimes while working with QuickBooks it crashes due to power cuts or fluctuation. QuickBooks Quick Fix My Program helps you resolve this issue.
To Resolve Company Files Issues: To resolve the error like the corrupted files and files that have connecting errors ( vendor or employee list, blank customer), QuickBooks has QuickBooks File Doctor. This tool helps in repairing damaged and corrupted files.
QuickBooks Refresher Tool also helps in Fixing Various Technical Glitches
QuickBooks Desktop's sluggish performance.
The QuickBooks Refresher tool can resolve a variety of 6XXX error codes, including 6123 and 0.
The QuickBooks Refresher tool can also address installation errors caused by errors in QuickBooks Desktop.
QuickBooks freezes or does not respond when opened.
The application is closed within a few seconds of being launched.
How to Download QuickBooks Refresher Tool?
Downloading QuickBooks Refresher Tool is a very simple process. You just have to follow the steps mentioned below:
Exit all QuickBooks Desktop versions that are currently running on your system.
Click here to download the QuickBooks Refresher Tool. Wait for the appropriate time. (It takes time to download the refresher tool)
Once completed, save the file to a location where you can easily open it!
Run the QuickBooks Refresher Tool and reopen QuickBooks to see if the problem has been resolved.
How to Install the QuickBooks Refresher Tool in Your System?
Installing QuickBooks Refresher Tool is not at all a complex process. Once you have downloaded The Tool, you just need to follow the given steps:
To install, navigate to the location where you saved the downloaded file with the .exe extension and double-click it.
After that, double-click on the downloaded file.
The installer is launched when the file is double-clicked.
Then, following the instructions, click the Next button.
Following the completion of the installation you must launch it by clicking on the icon on your desktop screen.
Right-click the tool's icon and select the Run as Administrator option.
Finally, you can use the tool to troubleshoot your errors and issues.
How to Run QuickBooks Refresher Tool?
Once the Installation is done, follow these steps to learn how to run QuickBooks Refresher Tool:
Right-click on the Refresher tool icon and select Properties.
Then select option Run as Administrator from the additional options.
When the tool loads, you must click the button. Repair my QuickBooks issues.
It scans the problems, and a status bar displays the progress.
You must wait for it to finish.
Then it displays the specifics.
A message box appears.
Next click OK.
Once done just recheck running your QuickBooks to verify the problem.
QuickBooks Refresher Tool is the best and the simplest tool you can have for minimizing your day to day workings. At times QuickBooks can affect the running programs due to some technical glitches but with QuickBooks Refresher Tool the risk of losing your progress is minimized. The tool helps you to reset your working and just don't let your progress get affected.
Now we hope you have all the information on QuickBooks Refresher Tool. However, if you still have any difficulties you reach out to our well trained experts.
Accounting Professionals, CPA, Enterprises, Owners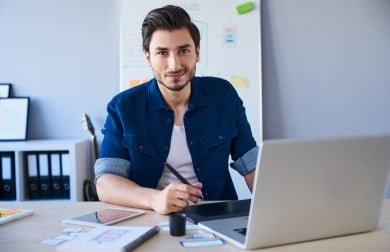 Looking for a professional expert to get the right assistance for your problems? Here, we have a team of professional and experienced team members to fix your technical, functional, data transfer, installation, update, upgrade, or data migrations errors. We are here at Dancing Numbers available to assist you with all your queries. To fix these queries you can get in touch with us via a toll-free number
+1-800-596-0806 or chat with experts.
---
Frequently Asked Questions (Faqs)
How to Use QuickBooks Refresher Tool?
Using QuickBooks Refresher Too Quick is the best way to get away with problems that can disturb your normal day functioning. Take the following steps to know how you can use QuickBooks.

To begin, launch the Refresher Tool.


Then click the Fix My QuickBooks button and wait.


Following that, a wizard will appear on the screen with the message "Thank you for launching the QuickBooks Refresher Tool".


Click the Ok button.


Now, open QuickBooks and check to see if everything is in order.
How does the QuickBooks Refresher Tool work?
The tool's operation is extremely simple, and it automatically resolves all of your problems and issues in QuickBooks. You must install this tool on your computer before beginning the analysis process. After analysis, it shows you where the errors are entering your account. After that, you fix it by beginning the repair process and devoting some time to it. Finally, when it's finished, you can check for errors and see if they've been resolved.
What Types of Errors can the QuickBooks Refresher Tool Correct?
This tool can fix a wide range of errors. Here are some examples:

QuickBooks Company Files That Have Been Damaged.


Error that cannot be repaired.


When the lists of customers, employees, and vendors are empty.


PDF issues such as printing, saving, and converting.


If you are unable to open the QuickBooks Desktop application.


Error 1402.