QuickBooks Unexpected error 5 is one of the most common errors experienced by the users of this accounting software. In general terms, QuickBooks Unexpected Error 5 generally appears when the particular QuickBooks Database service user is blocked to use or accessing the particular file location.
Save Time, Reduce Errors, and Improve Accuracy
Dancing Numbers helps small businesses, entrepreneurs, and CPAs to do smart transferring of data to and from QuickBooks Desktop. Utilize import, export, and delete services of Dancing Numbers software.
Normally, this error appears with a particular error message that says, Got Unexpected error 5 is a call to NetShareGetInfo for Path.
Such type of error is most visible because of invalid or wrong entries in the windows registry, or maybe the system has not been configured in the right manner. QuickBooks Unexpected Error 5 is actually a problem that mostly occurs with a warning notification.
If you wish to learn more about QuickBooks Unexpected Error 5, please go through this article thoroughly.
QuickBooks displaying error message 5, An Unexpected Error has occurred, restricts you from using company file location. As a result, you will not be able to use company records for any purpose. This will adversely affect business decisions. Hence, you need to find a solution for this error at the earliest.
What is the Exact Meaning of Unexpected Error?
As per QuickBooks experts,an unexpected error implies that the software has experienced a severe application problem. This problem offer arises when the user attempts to save the company file.
What is the Causes of the QuickBooks Unexpected Error 5?
If you are getting messages related to QuickBooks Error code 5, there can be various reasons. Such reasons may include:
Damaged or corrupted company data file or network data file.
Outdated QuickBooks Desktop application that requires an update.
Intervals between the workstation and the company file because of network connection problems.
Uses lack the required permissions to use the particular company file in multi-user mode.
Viruses or malware exist in the computer system.
Steps to Troubleshoot QuickBooks Unexpected Error 5
Here are some of the most promising and best solutions that can assist you to fix the QuickBooks Unexpected Error 5.
There are many ways to troubleshoot the QuickBooks Unexpected Error 5. You can try these solutions in the given order for the best results.
Method 1: Recreate the Particular User File
Step 1: Open QuickBooks and then go to the particular Company tab and then choose Users and then carry on to Set up User and Roles.
Step 2: Locate the errors that trouble the users in the particular user list and then remove it.
Step 3: Then locate the button to find out a New Account and then add your specific username and the password, then fix roles for the user and then press OK to complete making a new user.
Method 2: Close User Account Control via Windows
Open the particular Control Panel in Windows and look for User Account. Once you have chosen it, press on Change User Account Control Settings and then press on Yes and then shift to Never Notify. Once completed, choose OK and then start the Windows again.
If the problem has been fixed, make sure the UAC on the Windows is turned on, or else the security features of Windows will not function in the right manner.
Method 3: Install QuickBooks Again
Select the Windows button and choose R in order to open the particular Run box and look for aapwiz.cpl. Find and double click on the accounting software, QuickBooks to delete it along with all the features from your particular device. Now, get back to the QuickBooks website and then download the desktop application once more. Also, please make sure that you are going to download the right version of the application and then do as prompted to properly reinstall the application.
Method 4: Offer File Share Access
Step 1: The first step is to provide file share access to fix the error.
Step 2: Now, open the file explorer and then press right-click on the particular folder where the company data file is stored and then open the properties and then carry on to the Sharing tab.
Step 3: Choose full or partial sharing based on what is needed for your particular business.
Step 4: Select Apply and OK.
Method 5: Install QuickBooks File Doctor Tool
Using the QuickBooks File Doctor tool is one of the best moves to fix the QuickBooks Unexpected Error 5. Here are the steps:
Step 1: Download the tool from a particular secured website link.
Step 2: Next, install the tool in the right manner.
Step 3: Once the installation is over, configure the hosting in your system. You can also handle the permission of the required level for all files and folders. Now the entire control of the user permissions is given in settings. Now you are allowed to have all the access to the particular destination file in the QuickBooks.
With this article, we hereby conclude that it is easy to fix QuickBooks unexpected error 5. However, you need to follow certain processes and methods. All such processes and methods are mentioned above.
In case of any problem, or if you require any help then you can connect with Dancing Numbers team via LIVE CHAT.
Accounting Professionals, CPA, Enterprises, Owners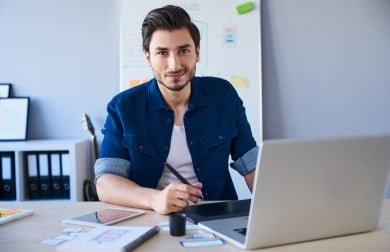 Looking for a professional expert to get the right assistance for your problems? Here, we have a team of professional and experienced team members to fix your technical, functional, data transfer, installation, update, upgrade, or data migrations errors. We are here at Dancing Numbers available to assist you with all your queries. To fix these queries you can get in touch with us via a toll-free number
+1-800-596-0806 or chat with experts.
---