When it comes to finance and record keeping the best or let's say almost first name pops in the head is, "QuickBooks." How to fix Apple Bank Card doesn't Connect to QuickBooks. It's a whole package deal as it takes care of your records, investments, transactions, bills, inventory and memos. The accuracy is never a problem with QuickBooks as it is the most efficient program to take care of everything else related to bookkeeping.
Save Time, Reduce Errors, and Improve Accuracy
Dancing Numbers helps small businesses, entrepreneurs, and CPAs to do smart transferring of data to and from QuickBooks Desktop. Utilize import, export, and delete services of Dancing Numbers software.
Each outflow or inflow of the cash gets recorded and the access of them stays on your tip. If you connect all your accounts to QuickBooks Self-Employed, then your recent transactions download automatically. This lets you skip manual data entry. QuickBooks also categorizes them for you. All you need to do is approve the work.
With proper sync, you have the best and efficient system in your hand. Though advancement and QuickBooks are not unfamiliar with each other. However, there still some of the operating systems or banks or financial institutions may or may not be found to be compatible with the existing version of QuickBooks. It won't matter if you have the newest one with you but some of the banks may not support the QuickBooks format. Apple Bank is one of the financial institutions that does not support QuickBooks. But what use is of being a geek if you cannot find a tech loophole. Based on this loophole, we can rule the world.
Steps to Connect Apple Bank or Credit Card Account
When you are using the online banking feature, QuickBooks will connect to a bank or credit card account. In order to bring your transactions into the program, you need to ensure to link your Apple bank account. Please refer to the steps given below to perform this task:
In your browser, tap the Gear icon to select Bank accounts. Applepay.png.
You also need to click on the "connect another account" menu to enter your bank or credit card account.
In the search box, enter the name or URL of your financial institution.apple pay1.png.
Then you should follow the on-screen instructions in order to complete the process.
Steps to Import Credit Card Transactions into QuickBooks Online
For now, we can also follow a manual process to upload your bank transactions via CSV file. The very first step is to sign in into Apple's website. Then you need to follow the on-screen instructions on how to download the transaction list you need. Once all of it is done, you can follow these steps further for importing your credit card transactions:
You need to Log into your QuickBooks account.
Then you should click on the Gear ⚙ icon.
Choose the Imports tab.
Select the appropriate account you want to add the transactions into.
Click on the Browse button and find the CSV file you downloaded from your bank.
Select the file, then click Open.
Hit Continue to complete the process.
Steps to Check Find any Duplicate Transactions
If you also wish to check if there are any duplicate transactions, you can also follow these steps:
In your QuickBooks Account, you should go to the Transactions tab.
Then you need to select the appropriate account from the Account. You can choose it from the All drop-down menu.
Then you should select All from the Date drop-down menu, then check the transactions.
Delete the duplicates (if there's found to be any).
If you can check whether or not your bank isn't supported yet in QuickBooks Online (QBO). For this, you may send us a request to add it to our list of supported banks. In this process of integrating a new bank feed, it may take some time. Our engineering team of the product will consider the number of requests and the approval of the bank itself.
We completely understand that your business is unique. Based on your specific business model, your business requirements can be very specific and hard to crack as well. Considering the success rate in a short span of time, we can count some milestones as our achievements.
With a little query details, without wasting much of a time, we can ensure to provide you the faster resolution. Backed by the in-depth knowledge of our personnel, our Dancing Numbers team is committed to provide you nothing but the best. In addition to this, our team also ensures to stay updated with the ongoing trend and latest technology.
Accounting Professionals, CPA, Enterprises, Owners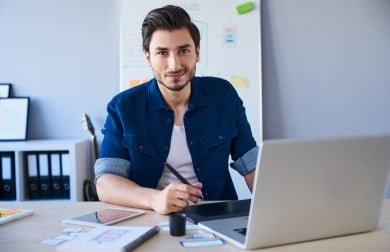 Looking for a professional expert to get the right assistance for your problems? Here, we have a team of professional and experienced team members to fix your technical, functional, data transfer, installation, update, upgrade, or data migrations errors. We are here at Dancing Numbers available to assist you with all your queries. To fix these queries you can get in touch with us via a toll-free number
+1-800-596-0806 or chat with experts.
---
Frequently Asked Questions (Faqs)
How Can You Link Your Apple Card to QuickBooks?
With the help of work around, you can also link my Apple card to QuickBooks. Here's how:

First of all, you need to go to the Banking menu.


From the Banking page, you need to select a Connect account.


You need to locate your bank or credit card account, then click Continue.


Enter your bank credentials.


After this, you need to select the account you want to connect to, then click Connect.
Does Apple Work with QuickBooks?
The support for the bank records is not available. Instead of saving the receipts to be entered at the end of the week, then you need to open the QuickBooks Mobile app. It also allows you to enter your business purchases directly into the QuickBooks on your iPhone, Android phone or iPad.
How do I Import Apple Card Transactions into QuickBooks Self Employed?

Log in to https://selfemployed.intuit.com/.


Click the gear icon and click Imports.


You need to select the import transactions link at the bottom of the table.


Then you need to click the Browse button and open then you need to check the CSV file you've downloaded from the bank.


Then you need to match the column name to the data under it.


You need to click on the Continue button and wait until the file successfully imports.
Does Apple have a Bookkeeping Program?
QuickBooks for Mac also has solid accounting features including invoicing, inventory tracking, reporting, billing, budget creation, customer management and sales. Be it a self-employed freelancers or the creatives whose preference of Apple products could do well with the available version of QuickBooks. Especially if they do all of their own bookkeeping.