Ever been stuck at updating credit card information in QuickBooks? Quite Naturally, Yes! At times, when your business or personal information undergoes any changes, you need to take ahead with those changes of information and edit them in QuickBooks.
Save Time, Reduce Errors, and Improve Accuracy
Dancing Numbers helps small businesses, entrepreneurs, and CPAs to do smart transferring of data to and from QuickBooks Desktop. Utilize import, export, and delete services of Dancing Numbers software.
This is something very vital to make sure that all the data stays accurate in your QuickBooks account.
This article will help you on how to update credit card information in QuickBooks with the help of some elaborative steps laid out below.
Steps to Update Credit Card information in QuickBooks
Step 1: Log into your QuickBooks Account with either a company admin access or a primary admin access.
Step 2: Choose Settings that you shall find in the top right.
Step 3: Tap on Account and Settings.
Step 4: In the next step, choose Billing & Subscription.
Step 5: Find the pencil-shaped icon which is the Edit button, that you would find beside the payment method, and select it.
Step 6: From your on, you can start updating the credit card information. Skim through the address provided on the credit card and review it.
Make sure it's the same as the one which is projected on the statements of your credit card
Step 7: Once you are done with the process of updating your credit card information, choose Save or Confirm Card.
Make sure you are focused and determined when you are following the steps mentioned above. Do not rush and miss out on any.
Feeling a lot more confident in learning about how to update credit card information in QuickBooks?Hopefully, this article has ignited that confidence in you to now easily update credit card information in QuickBooks.
However, if you still have some hiccups in implementing credit card information update in QuickBooks, you can avail of immediate professional assistance.
Accounting Professionals, CPA, Enterprises, Owners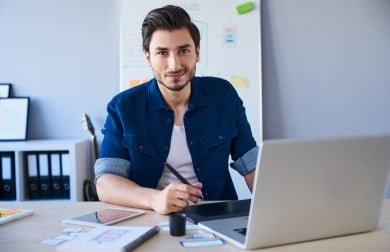 Looking for a professional expert to get the right assistance for your problems? Here, we have a team of professional and experienced team members to fix your technical, functional, data transfer, installation, update, upgrade, or data migrations errors. We are here at Dancing Numbers available to assist you with all your queries. To fix these queries you can get in touch with us via a toll-free number
+1-800-596-0806 or chat with experts.
---
Frequently Asked Questions (Faqs)
I am trying to update Payment information to my QuickBooks Account with my Credit Card, but am unable to do so. Is there any Compliance Issue or do I need to Contact the Bank?
As of April 1st, 2021, Additional Factor Authentication (AFA) was mandated by the Reserve Bank of India (RBI) on recurring payments on Credit/Debit cards. This would be meaning that as of now the setup of recurring card payments is being disabled and might not be supported by some banks.
As a consequence of this and the high rate of payment failures of newly added cards on QuickBooks, there is a temporal suspension of Credit/Debit card payments and any payment or update must be done via NetBanking.
If you are updating payment information for the very first time, you need to consider doing the same via NetBanking thereby adding your respective account details. Card payments will be applicable at a later stage once they are supported and you will be able to switch payments as well.
For existing users, any kind of card payment error needs to check with the bank under whom the credit/debit card is being issued. For temporal usage, try switching to NetBanking.
How to Update my firm's Preferences and Contact Information?
To update your firm's preferences and contact information, you need to be taking care of the steps that are mentioned below for your assistance:

Tap on the Intuit Account icon which you can locate at the top right.


Select Manage your Intuit Account.


Locate Sign-in & security and incorporate the respective changes needed.


Confirm for Save.


Locate Personal info and update the respective information needed.


Confirm for Save.
Can I view my Payment History on QuickBooks?
Yes, you can view your payment history on QuickBooks. Find the steps for viewing my payment history on QuickBooks laid out below and might help you for the same:

Log into your QuickBooks Account with either a company admin access or a primary admin access


From the top right, tap Settings


Select Account and Settings


Choose Billing & Subscription


Navigate to QuickBooks Online tile


Choose View payment history
One thing to be taken note of here for viewing my payment history on QuickBooks is that you can leverage this action only when you have ensured to subscribed online directly through Intuit QuickBooks Online.
In case, the mode of subscribing to QuickBooks has have happened via a Google Play App Store or Apple App Store, then you are not permitted to view your payment history or the tab 'Billing & Subscription' on QuickBooks.
I am seeing the error message 'Something's not quite right' while updating the billing details on QuickBooks. What might be the reason for this?
QuickBooks software will always ensure that the actions performed are running smoothly. However, if you encounter few typical error messages on the tool, it might be because of some underlying technical issues.
A few of such typical troubleshooting problems that you might be facing and must know to avoid getting startled are:

Prompting to causing a problem at QuickBooks' end and asking for re-save again


Errors occurring because of subscription-error billing


You are thrown a blank screen while entering billing details


Greying out of the Saving button
How can I avoid Updating Billing Information troubleshooting Errors on QuickBooks?
With the steps mentioned below, you can easily avoid updating billing information troubleshooting errors on QuickBooks:

Check and verify the completion of all Billing & Subscription fields


Re-confirm for credit card details


The address on the credit card and the one provided in QuickBooks settings must tally
Also, note that QuickBooks only accepts debit/credit cards which are Amex, Mastercard, and Visa.