Businesses use different add-ons of QuickBooks to manage employees, bank accounts, invoices, and inventory. Although QuickBooks has several financial tools, Intuit often offers third-party add-ons to improve the functionality of this accounting software. Out of these add-ons, some enable the QuickBooks users to process and monitor the point-of-sale transactions at particular cash registers.
But why your business needs a Cash Register add-on? Read on to learn more.
Save Time, Reduce Errors, and Improve Accuracy
Dancing Numbers helps small businesses, entrepreneurs, and CPAs to do smart transferring of data to and from QuickBooks Desktop. Utilize import, export, and delete services of Dancing Numbers software.
Why do Businesses Need QuickBooks Add-ons?
The demands of business are far-fetching. Business owners have to go that extra mile to get smarter solutions that can add value to their business. QuickBooks software meets most of these necessities however, with the addition of add-ons getting solutions to become easy.
However, there are some differences that arise with the business's individuality. In the simple sense, different businesses need different functionalities that are specific to the particular industry. For instance, a manufacturing company would require features in QuickBooks that are specific to the manufacturing industry.
The best solution is to add more individualistic and committed accounting operations that come with add-ons. QuickBooks add-ons are software apps that work with QuickBooks to work on a particular task.
There are a host of QuickBooks add-ons available in the market that can assist businesses to save money, maintain precise data, protect data sharing, automating the processing of information, sustaining, CRM, etc.
What are the Cash Register Add-ons for QuickBooks?
Here is a list of the cash register add-ons for QuickBooks:
Intuit Point of Sale
Intuit provides its point-of-sale products that mix with computer cash registers. Point of Sale enables businesses to acknowledge credit cards and offers real-time customer along with inventory tracking.
Along with processing sales, Intuit Point of Sale can also manage returns and exchanges. Point of Sale easily integrates with the accounting software QuickBooks along with Microsoft Word to make customer letters.
Intuit offers three versions of Point of Sale- the Basic, Multi-store, and Pro.
The versions Multi-store and Pro comprise the features to add images of price tag, inventory, shipping costs, receipt customization, along with a customer rewards program. Intuit also offers a Point of Sale bundle that comprises the software, receipt printer, scanner, cash drawer for a computer, and a credit card reader.
Maitre'D Point of Sale
Maitre'D Point of Sale is a POS software that is aimed specifically at the hospitality market and restaurants. The software is present for all kinds of cash register terminals like handheld devices, computer workstations, smartphones, etc.
Furthermore, Maitre'D Point of Sale enables wait staff to do the transactions at the computer cash register or right at the table. Different bars and take-out eateries too use this software. The transaction data is provided to QuickBooks automatically. The software also registers employee time and turnout, gift cards, and inventory, and can issue reports too.
Ability Over Short
This is an add-on for Point of Sale that improves Intuit's software with small details or cash over that is shared with QuickBooks. Or else, you need to add the cash over/small details manually into QuickBooks. This add-on includes a button to the particular interface of the Point of Sale. Lastly, the cashier pushes the particular button and the right cash over/ short entry is done in the accounting software QuickBooks.
AccuPOS Point of Sale
This add-on offers restaurants and retailers an interface that is touch-screen responsive in order to process transactions that are registered in QuickBooks. It sustains several locations, inventory monitoring, remote printing, etc. This add-on also offers users the capacity to issue and view the reports online.
Time Tracking and Scheduling
QuickBooks Time is a popular time tracking application. By integrating with QuickBooks, this particular add-on can sync the particular timesheets of the workers seamlessly.
Hence, the accounting processes like job costing, payroll management, etc., can be determined automatically to save the particular workforce. This will let your accountant to be relaxed and still be very productive.
Be it advertising, shipping of the products, sales, stock management, or file transfers, these are processes where businesses require specific facilities. All of these requirements need add-ons to make things seamless.
With time, this particular technology is growing at an exponential rate. Hence, integrating this technology is the only way to be on par with the rising competition. The mentioned add-ons in QuickBooks will help your business spread its wings and expand.
If you need any additional understanding about add-ons for QuickBooks, you can get in touch with our team of skilled QuickBooks professionals.
Accounting Professionals, CPA, Enterprises, Owners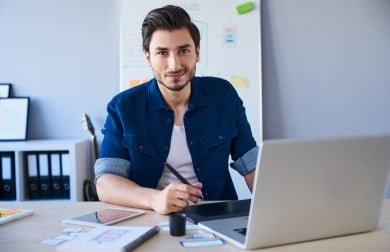 Looking for a professional expert to get the right assistance for your problems? Here, we have a team of professional and experienced team members to fix your technical, functional, data transfer, installation, update, upgrade, or data migrations errors. We are here at Dancing Numbers available to assist you with all your queries. To fix these queries you can get in touch with us via a toll-free number
+1-800-596-0806 or chat with experts.
---
How to Connect Add-ons to QuickBooks?
Here are the steps to connect add-ons to QuickBooks:
Step 1: Open Add-ons and then press Configure which is right beside QuickBooks.
Step 2: Press Connect to QuickBooks.
Step 3: Press Sign-in and press Authorize.
Which add-ons Assist in making the Invoicing Process and Bill Payments Easy?
If you wish to automate your business and make complicated things simple then Bill.com is the best option since it ensures easy invoicing process and bill payments. Not to mention, it also provides a total real-time inspection of the cash flow.
At QuickBooks, users are offered several reliable and scalable platforms for cloud hosting that sustain Bill.com too. This makes it easy for the engaged CPAs along with the accounting experts to handle everything right from receipt to all the way to remittance. With Bill.com, preserving and maintaining updated accounting reports also become easy.