QuickBooks is a quintessential accounting software that assists small and medium businesses. It includes several accounts receivable (A/R) workflows associated with customer transactions. Assessing finance charges is a section of these workflows. However, users often get confused while managing these workflows, affecting customer relationships.
Save Time, Reduce Errors, and Improve Accuracy
Dancing Numbers helps small businesses, entrepreneurs, and CPAs to do smart transferring of data to and from QuickBooks Desktop. Utilize import, export, and delete services of Dancing Numbers software.
This article presents the methods that are to be used to assess finance charges in QuickBooks Desktop.
What are Finance Charges in QuickBooks?
Finance charges play a crucial part in the A/R workflows for the companies charging their customers on a regular basis. These charges are assessed to check situations involving unpaid customer balances or accrued interests during the non-payment period. The rates and terms for each of these charges depend on the decision-makers in the business. You can also use this if you have late fees.
Before you continue, you need some preparations to issue a finance charge in QuickBooks. Read on to know these requirements.
What are the Steps to Set up Finance Charges in QuickBooks?
Assessment of the finance charges requires set-ups before its commencement. However, It works slightly differently in various operating systems. Therefore, the steps for QuickBooks Desktop running on Windows and that of a Mac are different. You can follow the steps below based on your requirements.
For Windows
Login as an Admin to QuickBooks company file.
Visit the Edit menu and click on Preferences.
Select Finance Charge in the Preferences tab and choose Company Preferences.
You need to fill up the Annual Interest Rate, Grace Period, and Minimum Finance Charge fields.
A drop-down will appear under Finance Charge Account, from where select the account you prefer to track income from finance charges.
This step is optional, as it can be used only if you want QuickBooks to avoid assessing finance charges on overdue finance charges. Uncheck the Assess overdue finance charges box.
Important Note: Laws and regulations regarding charging interests on overdue interest payments vary from place to place. Make sure that you are compliant with the appropriate jurisdictions' laws of lending.
Click on the appropriate radio option for the invoice date or due date to confirm the time for QuickBooks to calculate finance charges.
This step is optional as well, as you can use it only if you want printed finance charge invoices in a single operation. Click on the option Mark finance charge invoices as "To be printed".
However, If you send the statements, then leave this box cleared. QuickBooks will be directed to include the finance charges on the next statements to customers.
For Mac
Follow steps 1 to 4 for setting up finance charges in Windows.
You can enter a title for finance charges if you want. This statement is optional.
Confirm the date of assessment of finance charges in the billed date or due date.
Select the account that you are willing to track income from finance charges.
Again, Follow steps 6 and 8 for the Windows finance charges process if you require practicing the optional steps.
Now, Let us move to the process of assessing finance charges in QuickBooks.
How can You Assess Finance Charges in QuickBooks?
The steps are again a bit different for Windows and Mac users.
For Windows
Visit the Customers menu and select Assess Finance Charges.
You need to select the proper accounts receivable account. You should know that QB displays the accounts receivable account field only if the Charts of Accounts have more than one accounts receivable.
Confirm your preferred Assessment date.
Confirm the jobs and customers you regard for assessing finance charges.
Choose Assess Charges.
Note: QuickBooks creates Finance Charge Invoices per customer when finance charges are assessed. You can either print it or leave it to be included in the next statement.
For Mac
Click on the Customers tab and press Assess Finance Charges.
Select the customers and the jobs that you wish to assess finance charges from the Assess column.
This part is optional. You can follow it if you change any finance charge sum by writing over the amounts displayed in the Finance Charge column.
Continued to change interest rates, visit Settings, and input the new rate. (Optional as well)
This is also an optional step based on your requirements. Click on the option Mark invoices to be printed if you are willing to print the invoices. Otherwise, you can leave this checkbox clear and send the invoices to your customers.
There are certain cases when you observe the finance charges being assessed on invoices. If you wish to prevent this phenomenon, read on.
How can you Prevent Finance Charges from being Assessed on Invoices?
You can use any one of the two methods mentioned below if you want to exclude an invoice from your customer's balance when you are assessing finance charges.
Method 1: Creating a Job that is Excluded from Finance Charges
Click on the Customer menu and press on Customer Center.
Click the customer title and when a drop-down appears, select Add Job at its upper-left side.
Navigate to the Job Name field and enter Customer Name – No FC followed by OK.
Now, edit the invoice and alter the customer to the newly created job.
Press Save and close.
Select Assess Finance Charges from the Customers menu.
You can now select the invoices that you prefer to apply finance charges without selecting the invoice for the new job.
Method 2: Creating a Second A/R that can be Excluded from Finance Charges
Select the Company menu and click on Charts of Accounts.
A window of Charts of Accounts will open. There, right-click anywhere and select New.
Now, Choose the Other Account Types option.
From the drop-down menu, select the Accounts Receivable option and press Continue.
Type Accounts Receivable – No FC in the Account Name field.
Press Save & Close.
While editing, you can now select your preferred A/R account. So, edit the existing invoices you would wish to separate from finance charges and choose the new A/R account.
QuickBooks is a very sophisticated application that eases accounting issues for companies. However, managing the regular A/R workflows is also significant for companies to satisfy their customers. Therefore, understanding the methods to carry on with the finance charges is significant.
The article here provides clear insights into the actions needed for assessing finance charges in QuickBooks. But if you still feel dubious regarding the steps mentioned here, contact our Dancing Numbers experts without hesitation.
Accounting Professionals, CPA, Enterprises, Owners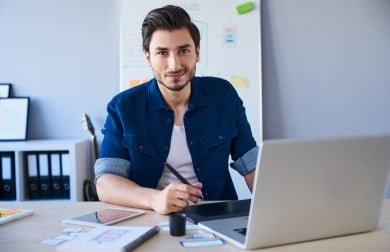 Looking for a professional expert to get the right assistance for your problems? Here, we have a team of professional and experienced team members to fix your technical, functional, data transfer, installation, update, upgrade, or data migrations errors. We are here at Dancing Numbers available to assist you with all your queries. To fix these queries you can get in touch with us via a toll-free number
+1-800-596-0806 or chat with experts.
---