QuickBooks reports are the best thing to refer to when it comes to your finance records. But at some stages, you may also face trouble as it's a part of every tech tool. At times, you may face difficulty with printing from QuickBooks. It can be very unsettling, when you have everything in place and finally you get an error with printing. The error message says, "No Printer Installed." This can be caused by a variety of reasons. We present some solutions that will resolve the most common issues related to this error.
Save Time, Reduce Errors, and Improve Accuracy
Dancing Numbers helps small businesses, entrepreneurs, and CPAs to do smart transferring of data to and from QuickBooks Desktop. Utilize import, export, and delete services of Dancing Numbers software.
As we know, all printers are a bit different from another, several of the troubleshooting steps mentioned below will require the particular printer's setup. It needs to be sorted which model and how it can be resolved. This way you can refer to whichever solution suits you the best. If you're unsure of how to use these tips, then you need to contact your IT personnel. You can also choose to connect with the printer manufacturer's tech support directly for support, if required.
Points to Remember Before the Troubleshoot
Before you are all set to troubleshoot the issue, you also need to check the following things:
First of all, You need to ensure that your QuickBooks software is updated to the latest release.
Your computer or system is properly connected to the printer and the printer software is also installed correctly.
The QuickBooks Support site has listed some of the printing error messages to refer to. You can crosscheck and find a solution for the exact error.
Steps to Fix "No Printer Installed" Error in QuickBooks
Follow the below mention steps to fix "No Printer Installed" Error in QuickBooks.
Step 1: Checking the Printer and its Connection
In order to know whether or not your printer can print outside of QuickBooks, you can choose to use Notepad. Refer to these steps mentioned below:
Firstly, you need to select Start and then locate the Notepad.
Then, you need to enter some text and select the specific File, then choose the Print command.
Then the dialog box will ask you to select the correct printer and then hit the Print button.
Step 2: Restart Your Desktop and Printer
If the above mentioned quick steps didn't work, please follow these steps. (If the process of step 1 works, then you can go directly to Step 3.)
You can switch off the printer, and then you need to restart your computer. This will give it a reboot and then turn the printer back on.
You should ensure the printer paper is loaded correctly or you will see a print error.
You need to click on the Windows Start button, then you can browse to the Control Panel.
Then you should double-click Printers and Faxes.
If the printer is showing Offline status, then you should press the right-click the printer and then you need to select the option of use Printer Online.
As a last step, you need to double-click the printer and if there are print jobs displayed in the queue, choose Printer, and then Cancel All Documents.
Close the window.
Then lastly, press the right-click on the printer, choose the Properties to change the settings, and then select the Print Test Page button.
Note: If the printer happens to be a network printer and the test page does not get printed, there is a possibility of network issues that can be the main cause of the error.
Another Alternate Solution to this:
You need to ensure that you have the latest release printer drivers for your printer. For this, you can go to the manufacturer's web site and download as well as install the most current drivers.
You also have to make sure that there are no error lights of indication displayed on the printer itself.
Then you need to refer to the printer manufacturer's documentation for any of the following:
The printer displays indications for error.
Test page will not be printed.
The printer doesn't print from Notepad.
Step 3: Use QuickBooks Tool Hub
To resolve each tech issue of QuickBooks (including printing) you can go ahead and use the QuickBooks Tool Hub.
You need to check if you could print in Notepad. For this, you should use the Print & PDF Repair Tool from the QuickBooks Tool Hub. This tool efficiently fixes most of the common printing issues.
Once all the steps are done, then you can try to print again.
Step 4: You also can Check that Command is Going to the Printer
In the QuickBooks Program, You need to go to the File menu.
Then you need to select Printer Setup.
Choose the specific form you wish to print.
Check the correct setup within your computer's Printer Setup first.
Select the Help button in this area which will give you more detailed instructions on these settings.
Verify correct printer in QuickBooks
You can try to print by using a different printer in the existing Printer Setup.
In QuickBooks, choose File, then Printer Setup.
Then you need to choose the page you are trying to print.
You also need to choose a different printer.
Then you should select the Help tab in this area (more detailed instructions will be displayed.)
You can also choose to print a different form or page for customized reports.
If you were printing a batch of pages or reports in QuickBooks, then you can attempt to print a single form. If this attempt gets successful, then you can try printing smaller batches.
For this, you need to open one of the QuickBooks sample company files and you can try to print the same type of form or report. If this process works, then you can use Resolve data damage on your company file in order to resolve any data damage in your file and then you can attempt to print again.
Go to Selective Startup Mode. If the issue persists, You should perform a Reinstall QuickBooks for Windows using a clean install.
At Dancing Numbers, we understand that you are unique and so is your business. Your finance requirements may be different from others. You may see different sets of difficulties or mistakes. But do not worry at all, as we will always be there for you. QuickBooks as described is a tool that you will get hang of in a while. Based on the in-depth knowledge of our personnel we can help you with the best possible solution and not only this, our personnel will see this through all stages.
Accounting Professionals, CPA, Enterprises, Owners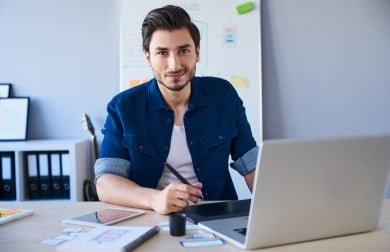 Looking for a professional expert to get the right assistance for your problems? Here, we have a team of professional and experienced team members to fix your technical, functional, data transfer, installation, update, upgrade, or data migrations errors. We are here at Dancing Numbers available to assist you with all your queries. To fix these queries you can get in touch with us via a toll-free number
+1-800-596-0806 or chat with experts.
---