QuickBooks is the most widely used software that effectively enables the user to keep a track of all transactions effortlessly. But sometimes, the error might occur due to some technical issues. These tech issues may disrupt your tasks but you need not to worry as these can be easily resolved.
Save Time, Reduce Errors, and Improve Accuracy
Dancing Numbers helps small businesses, entrepreneurs, and CPAs to do smart transferring of data to and from QuickBooks Desktop. Utilize import, export, and delete services of Dancing Numbers software.
We have come across several error codes in QuickBooks that may bother us and have quick fixes too. There is another one to count for which is named QuickBooks Error Code H101. It is best defined as a technical interruption that usually occurs when users try to access the business enterprise folder or files that are located on different systems for example shared drive folders. So in order to access that particular file, you need an extra configuration. In case, it does not match then as an expected outcome this error may happen. As we all know a saying that suggests that every problem has a solution. So, you need not to worry, as we have alternate solutions for the same (plural).
What is the Definition of H101?
According to Intuit, Error Code H101 is a specific code that tells us that the computer on which the QuickBooks company files are located is in need of additional configuration. This error code has multiple possible causes: security software (e. g., a firewall) is blocking access to the computer where the company file is located.
Possible Causes Associated with QuickBooks Error Code H101:
In order to reach the proper solution, we should know the reason for the error. Here are some of the possible reasons listed below:
Ways to Fix QuickBooks Error Code H101
Some best possible solutions for the QuickBooks Error Code H101 are listed below:
There are several solutions available for this error but these are one of the recommended troubleshooting solutions that are safe and easy to follow. With this approach, you have a fail safe chance to ensure your issue gets fixed effortlessly.
Method 1: You Should Try to Verify QuickBooks Services
Method 2: You Need to Verify the Hosting
Method 3: You Need to Build a New Shared Folder for Your Company File
Method 4: Running QuickBooks File Doctor Tool
The QuickBooks File Doctor is an ultimate tool that helps in detecting the error itself. Also, it successfully troubleshoots QuickBooks errors. You can also download the QuickBooks File Doctor tool on your computer. You also can consider it as a magic wand and once it is installed, you can run the application. This way the tool will complete the purpose of fixing error code H101 and so many others.
At Dancing Numbers, we do understand that you and your business are unique. Basis of this approach, we have catered to a huge client base and ensured unmatched results with top notch quality. We are just a few clicks away from you.
Accounting Professionals, CPA, Enterprises, Owners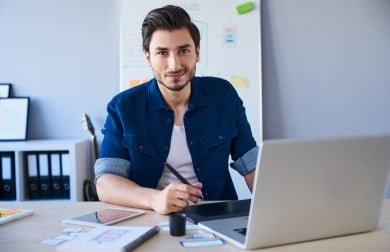 Looking for a professional expert to get the right assistance for your problems? Here, we have a team of professional and experienced team members to fix your technical, functional, data transfer, installation, update, upgrade, or data migrations errors. We are here at Dancing Numbers available to assist you with all your queries. To fix these queries you can get in touch with us via a toll-free number
+1-800-596-0806 or chat with experts.
---
Frequently Asked Questions (Faqs)
Which menu Commands would You use to Get Information about an Error Message in QuickBooks?

First of all you need to go to the error message again by following the same steps with which you received the error.


Then by hovering over it, you need to go to the Help menu.


After this, you should select QuickBooks Desktop Help.


Choose the Contact us button at the bottom of the window.


Then you need to enter a brief description of your concern and choose Search.


Click on the Start a Message to process your request and have an available agent for you.
What Purpose does Error Codes Have?
Error codes main purpose is to specify an error type. Once we know the type, we get to simplify the research that gives us the cause and process to fix it. It is commonly used by consumer friendly products whenever something goes wrong or not as expected. For example, the cause of a Blue Screen of Death, in order to make it easier to pinpoint the exact problem the product is having.