In the last few years, the request for mobile access to any particular accounting software has been rising high. Consequently, several people are enquiring and asking questions like, Is it possible to use QuickBooks on a particular iPad? Some are also asking questions like, Is it possible to get QuickBooks on iPad?
Save Time, Reduce Errors, and Improve Accuracy
Dancing Numbers helps small businesses, entrepreneurs, and CPAs to do smart transferring of data to and from QuickBooks Online. Utilize import, export, and delete services of Dancing Numbers software.
To provide an answer to such questions, in this article, we have compiled a detailed review of QuickBooks on iPad. After reading this article, you will be able to take informed decisions about whether QuickBooks for iPad solution is right for your business or not.
Is it Possible to Operate QuickBooks on an iPad?
Yes. On an iPad, QuickBooks is available. It can be used very conveniently on this platform. It is possible to use your particular account with your QuickBooks Online app. Not to mention, you can monitor expenses, prepare invoices, and handle the financial data of your business from your particular iPad. Furthermore, the interface is user-friendly and hence it makes it easy to go through the app even though they are completely new to QuickBooks.
What are the Components on the Menu Section on the QuickBooks Online App for iPad?
Here is the list of the different sections in the menu of the bottom right on the QuickBooks Online App for iPad:
Transactions display you link your banks securely along with credit cards to monitor all the funds going in and out.
Cash Flow is all kinds of businesses that handles cash flow in a separate manner.
When the hamburger symbol is clicked, there are around eight shortcuts. Customers, Transactions, Sales Receipts, Cash Flow, Expenses, Invoices, Receipt Snap, along with Mileage.
Is QuickBooks App Really Worth it on an iPad?
The QuickBooks app on an iPad is absolutely valuable for business owners who require mobile access to their particular financial data. In case you work on the go frequently or require to use your accounts when you are away from your office, this particular app is very useful.
You can handle your customer, estimates, and invoices, along with expenses from home, work, or on-the-go with QuickBooks Online for your iPad, in case you:
Are on the go frequently and require to use customer data, prepare, and send the estimates or invoices.
Work very closely with your particular accountant and wish to share access to your particular business finances.
Have several locations and require an easy way to function with employees and partners.
In the scenarios mentioned above, QuickBooks Online is for you.
Significant for iOS Users
In case you are using an iOS version that is previous that 8.0, it is mandatory that you update your device to the current version of iOS and then utilize QuickBooks mobile 4.4 or the later version.
QuickBooks mobile version 4.4 is now accessible to all users on iOS devices with the iOS versions 8.x and improved (iPad, iPhone, iPod touch).
How to Install QuickBooks Online for iPad?
Here are the steps to install QuickBooks Online for iPad:
Click the App Store on your particular iPad. Now you need to sign in with the help of your iTunes credentials.
Look for QuickBooks Online for iPad.
Select Free to download and then click Install.
Now you need to log in with the same credentials for QuickBooks Online Company.
Select your QuickBooks Online company file.
Note: In case you are thinking of utilizing QuickBooks on your particular iPad but you are worried about the limitations of the particular app, you may think or want to shift to some other option like QuickBooks Online. QuickBooks Online, the cloud-based version of QuickBooks provides more options and is useable on any device that has an internet connection.
Not to mention, QuickBooks on iPad can be a significant tool for those who require mobile access to their particular accounting software. Even though such an app may have certain restrictions in comparison to the desktop version, it is still a significant option for those particular business owners who, for some reason, are always moving.
We hope that this article on QuickBooks for iPad was crystal clear to you. We have highlighted all the crucial facts and factors concerning QuickBooks for iPad.
Still, if you are new to this and not sure how to initiate, then you need to hire a team of QuickBooks professionals. For better results, you need to hire a team of QuickBooks professionals like us. Our team of skilled technicians can guide you all the way and also resolve all your queries.
Accounting Professionals, CPA, Enterprises, Owners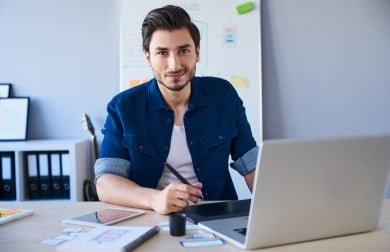 Looking for a professional expert to get the right assistance for your problems? Here, we have a team of professional and experienced team members to fix your technical, functional, data transfer, installation, update, upgrade, or data migrations errors. We are here at Dancing Numbers available to assist you with all your queries. To fix these queries you can get in touch with us via a toll-free number
+1-800-596-0806 or chat with experts.
---
Frequently Asked Questions
What is QuickBooks Apple Version?
Even though Apple lacks its very own version of QuickBooks, you can utilize the QuickBooks Online app on your particular iPad. The app is programmed to function smoothly with Apple devices, and it uses the iPad's intuitive touch interface to deploy a suave and effective user experience.
What are the Cons of using QuickBooks for iPad?
There are some drawbacks to utilizing QuickBooks on an iPad, comprising restricted functionality in comparison to the particular desktop version. While the QuickBooks Online app on iPad enables you to conduct crucial tasks, it may not assist all characteristics present in the full desktop version of the particular software.