The accounting software QuickBooks provides its users with the advantage of running Payroll reports. The best part is it allows the users to run the report, not just annually but also on a quarterly basis. As a result, this gives the user the benefit of finding and figuring out any kind of problem before submitting the Annual Payroll Report to the concerning business employees and other tax concerning operations. Know How to Run Quarterly Payroll Reports in QuickBooks.
Save Time, Reduce Errors, and Improve Accuracy
Dancing Numbers helps small businesses, entrepreneurs, and CPAs to do smart transferring of data to and from QuickBooks Desktop. Utilize import, export, and delete services of Dancing Numbers software.
What do You Mean by Payroll Reports?
In the general sense, payroll reports are nothing but documents that are generated by a business or company account records or data. This information is somehow related to the payroll. They are designed with the payroll transaction data for a particular time period. They can include a single pay period, or in some cases, multiple pay periods like yearly.
What is the Payroll Reports in QuickBooks?
QuickBooks has around 13 payroll and employee reports. QuickBooks allows you to run the below-mentioned reports, like:
| | |
| --- | --- |
| Payroll Item Detail | Payroll Detail Inspection |
| Payee Payroll Transactions | Payroll Transaction Detail |
| List of Payroll Items | Summary of Employee Earnings |
| Employee Contact List | Summary of Employee Earnings |
| Balances of Payroll Liability | History of Employee Pay Adjustments |
| Paid Time Off List | Employee Withholding |
| Summary of Payroll | |
Why are Payroll Reports Important?
Below you will see a few different reasons why your business should regularly run payroll reports. These include:
Withholding Compliance: It is your duty as an employer to deduct certain taxes from employee paychecks. These include the federal income tax, the Medicare tax, the Social Security tax, and (in the majority of states) the state tax. Tax law violations may result in a lien or levy being imposed on your business. You might even face charges in some circumstances. By routinely running and reviewing payroll reports, you may make sure you are compliant with employment tax laws.
Loan Forgiveness: If your company got a Paycheck Protection Program (PPP) loan, you are aware that paying for eligible payroll expenses can result in complete or partial loan forgiveness. Having payroll records on hand when it's time to request forgiveness speeds up and simplifies the procedure while ensuring that your loan is forgiven.
Filing Your Taxes: Payroll reports can be extremely valuable when it's time to file your taxes. You can use the information from these reports for writing off your payroll expenses and your portion of payroll tax payments. For your quarterly estimated tax payments and your annual business income tax return payroll reports are critical.
Track Costs: Businesses that are struggling financially need to carefully analyze all of their costs, including payroll expenses. In order to best benefit your business, perform payroll reports to know exactly how much money is going toward labor costs. Then, as necessary, add or remove workers as necessary. Payroll reports can also help you decide whether and how much to give employees or distribute bonuses based on your company's financial situation.
Small Business Loans: If you're looking for a small business loan from a bank or another lender, you must submit an application along with other documents that show the health of your business, such as financial statements that indicate your profit or loss, your expenses, etc. For an accurate understanding of your payroll expenses, some lenders may require you to submit payroll records.
What are the Payroll Reports in QuickBooks?
In QuickBooks Pro, there are a total of 13 payroll and employee reports. To run the following reports you can use the software:
Payroll Summary
Review of Payroll Details
Payroll Item Detail
Detail of Payroll Transaction
Transactions in Payroll by Payee
Balances of Payroll Liability
List of Payroll Items
Summary of Employee Earnings
Detail of Employee State Taxes
Pay Adjustments for Employee's History
Employee Contact List
List of Workers Refusing Paid Time Off
Employee Withholding
Why Payroll Reports are so Important for Business Owners?
There are many reasons why your business must run payroll reports on a frequent basis. You can derive the following key benefits:
Proper tax filing
Loan remission
Cost monitoring
Note: Prior to moving forward to running and printing the reports, there are a few other types of Payroll reports, which are usually issued by the user.
How to Create QuickBooks Online Payroll Reports?
You can make and run payroll reports as long as you've processed payroll in QuickBooks at least once. The procedure for accessing and running the employee contact list report is described in detail below.
Click Reports and select Employee Contact List report on the QuickBooks Online dashboard. Scroll down to the Payroll section after clicking on Reports.
Then you have to select the report that you want to create and run it. It is now time to create and run the employee contact list report that you have selected. The information is turned into a thorough report by QuickBooks Online.
After selecting Run Report, select Export Report. Reports from QuickBooks Online are typically exported by business owners. The 17 reports in QuickBooks Online's payroll area typically export as an XLS file, which means they are synced with Microsoft Excel.
Then you have to save the report. If you choose it is easy to save and print your reports.
Steps to Run Quarterly Payroll Reports in QuickBooks
Here is how you run Quarterly payroll reports in your QuickBooks accounting software:
Step 1: In the main Menu Bar in your QuickBooks account, Choose the Reports tab seen on the left side and Click it.
Step 2: Now shift to the tab that says All Reports.
Step 3: Choose the Payroll category from the given report options.
Step 4: Choose the Specific Name in order to open the Quarterly Payroll Report for that particular customer or item.
Step 5: Choose the needed date from the Particular Date Box situated on the left side of the window.
Step 6: Select the Run Report button and press it to refresh.
In some business scenarios, users are often required to print the Quarterly Payroll reports in QuickBooks. They require it for taking some business decisions that are quite vital.
Steps to Print Quarterly Payroll Reports in QuickBooks
In order to print the Quarterly Payroll report or the summary, most importantly during the Employee Total, kindly follow the crucial steps mentioned below:
Step 1: On the left side there is the Report tab. Select it and press it.
Step 2: Search for the Payroll Summary report.
Step 3: On the upper side of the window, select the drop-down arrow seen on the Date Range box and press it. Select the particular Quarter you desire or select Custom and add the dates.
Step 4: Select one particular Employee at one time by choosing the drop-down arrow seen at the Employee box.
Step 5: Once the customizing is complete, Press Run Report.
Step 6: Review the Report, select the drop-down arrow on the top-right corner and click it. Select Printer Friendly.
Some businesses users need to edit the payroll report in QuickBooks because they want to add some changes or rectify some errors. In such a scenario, users show be aware of how to edit the Payroll Report in QuickBooks.
Steps to Edit the Payroll Report in QuickBooks Accounting Software
Step 1: In your QuickBooks Account, navigate to the Reports section.
Step 2: Choose a time period or more than one time period for which the report may be used. You can choose the drop-down menu for this reason.
Step 3: Now analyze if the report is needed for Department Totals and Employees, or Employees or Department Totals individually.
Step 4: Choose Aggregates if you wish to add it to your particular report.
Step 5: Now navigate to the Employee segment.
Step 6: Choose the employees who should be added in the report.
Step 7: Now, select the Add or Remove button and click it.
Step 8: Now, choose OK in order to Save the prior information.
Step 9: Choose the details which must be added in the QuickBooks Payroll Summary report that is in the Column section and click it.
Step 10: Now click the Add or the Remove button once more.
Step 11: If you wish to delete the present settings, select None and click it.
Step 12: Now, select OK to save. Click it.
Note: It is mandatory for the users to follow the steps in the given order above. Skipping any step will lead to errors in the process.
In today's content, we have talked about how to run the payroll reports in QuickBooks in detail. We have also talked about how to edit the quarterly payroll reports in QuickBooks and how to print them. As a business owner, you must be aware of the essence and importance of running reports in QuickBooks.
Now, when you are aware of how to run the payroll reports in QuickBooks, you can easily use them to analyze the payroll history along with the employee work patterns in a bid to run your business seamlessly.
If you are a starter and think you cannot run these steps on your own and need professional help in running quarterly payroll reports in QuickBooks, contact us.
We have a talent pool of experts who are always ready for you. Just connect with LIVE CHAT and we will fix your payroll report issue or requirement in a moment.
Accounting Professionals, CPA, Enterprises, Owners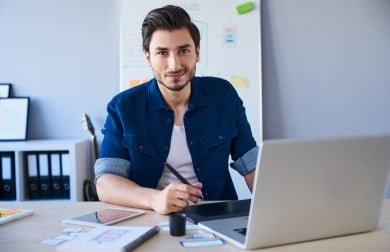 Looking for a professional expert to get the right assistance for your problems? Here, we have a team of professional and experienced team members to fix your technical, functional, data transfer, installation, update, upgrade, or data migrations errors. We are here at Dancing Numbers available to assist you with all your queries. To fix these queries you can get in touch with us via a toll-free number
+1-800-596-0806 or chat with experts.
---