Undoubtedly, QuickBooks has become one of the most useful accounting tools for businesses. The inbuilt features and easy-to-navigate interface give users an opportunity to handle every function without any hassle. Whether you are a big business organization or self-employed, this software is always there to help you in conducting all accounting and payroll functions.
Save Time, Reduce Errors, and Improve Accuracy
Dancing Numbers helps small businesses, entrepreneurs, and CPAs to do smart transferring of data to and from QuickBooks Online. Utilize import, export, and delete services of Dancing Numbers software.
However, QuickBooks might cause a few errors, thereby interrupting the tasks. One of the common errors is when the system asks to verify your subscription. Though the error can occur anytime, it can be taken care of well by you if you know why it occurs.
What is the "Sorry We Need to Verify Your Subscription" QuickBooks Error?
The error in all its forms would ask for your subscription verification. The messages that pop up might vary, But the intent would be the same in all.
Installing updates from time to time is a must for QuickBooks. It occurs while you update the software. The occurrence of the error can either affect a single workstation or all of them operating in the network. The popping up of the error message indicates issues with Windows or third-party applications being used in the system.
Though users have the option to connect with professionals to take care of the issues, they can do it themselves if they can follow the steps to resolve them.
Why Does the "Sorry We Need to Verify Your Subscription" QuickBooks Error occurs?
There could be myriad of reasons that lead to this error. Some of them include:
The QuickBooks Subscription Has Lapsed.
Your Version of QuickBooks is Outdated.
You have an unstable Internet Connection.
Billing Information or even the Credit Card that is Connected with the Subscription is not updated.
If a Single Workstation is Affected, the Cause can be a Third-party Firewall.
There might be issues with Administrative Rights.
What are the things to Check Beforehand?
Before jumping on to the solutions that can be utilized, Let's check out things to check to ensure the system is prevented:
Verify the subscription to check it has genuinely lapsed.
Make sure to use the latest install file. You should not use the original install updates.
In case you find all good, but still, the error pops up, proceed to the steps to resolve the same.
How to Fix "Sorry We Need to Verify Your Subscription" QuickBooks Error?
Based on the cause of the error, here are the solution instructions that you can follow:
Option 1: Update Billing Information
The update needs to be done through the Customer Account Management Portal (CAMP):
Step 1: Visit https://camps.intuit.com/.
Step 2: Sign in to your account by using the credentials.
Step 3: Go to the product whose subscription you have to verify and edit.
Step 4: Track the Product details for the Billing Information.
Step 5: Select Edit.
Step 6: Update the information.
Step 7: Make sure to not make any error.
Step 8: Clive Save.
Step 9: Close the window.
Step 10: Sync your license data and it's done.
Try now and if you are still getting the error, move to the next option.
Option 2: Update Latest Release
Step 1: Close all QuickBooks data and software.
Step 2: Click on the Windows Start icon.
Step 3: Go to Search Programs and Files text box.
Step 4: Type QuickBooks Desktop.
Step 5: Right-click on the icon when found.
Step 6: Click on Run as administrator.
Step 7: Keep checking the No Company Open screen for the accessible Help option.
Step 8: Choose Update QuickBooks.
Step 9: In the Options tab, click on Mark All.
Step 10: Select Save.
Step 11: Choose Get Updates.
Step 12: Close QuickBooks once the update is done.
Step 13: Restart QuickBooks.
Step 14: Install all updates.
Option 3: Reset Internet Explorer
Step 1: Open Internet Explorer.
Step 2: Select the Tools menu.
Step 3: Click on Internet Options.
Step 4: Go to the Advanced tab.
Step 5: Click on Reset or Restore Defaults.
Step 6: Click on Apply.
Step 7: Choose OK.
Option 4: Delete Damaged Files With .ECML Extensions
The software has Entitlement files containing encrypted details. The subscription verification error might occur when these get damaged. To deal with a damaged ECML file, you can follow the steps below:
Step 1: Quit QuickBooks Desktop.
Step 2: Close all software processes.
Step 3: Press Windows + R to open the Run box.
Step 4: Type in C:\ProgramData\Intuit\Entitlement Client\v8 (or v6).
Step 5: Click on OK.
Step 6: Find the damaged file in the new window that appears.
Step 7: Right-click it.
Step 8: From the drop-down, choose Delete.
Option 5: Disable Firewall Manually
Step 1: Disable the antivirus software. To do that:
Locate the antivirus icon. You will find it in the system tray, which is at the bottom right of the Desktop.
Right-click the program
Click on Disable
Step 2: Install QuickBooks Desktop.
Step 3: Run the update again.
If the error persists, go to the next set of solutions.
Option 6: Create a New Admin User
Step 1: Create a new user for Windows.
Step 2: Assign administrative rights.
Step 3: Install the updates again.
In case the issue still persists, It is recommended that you take help from QuickBooks professionals.
See More: How to Cancel QuickBooks Desktop Subscription
Though the steps above are clear and you can follow them easily to resolve the issues yourself, you might feel stuck while following them. This is where our QuickBooks experts appear to be of great help. As soon as you connect with them, they ask you about the symptoms and ask you other details. This helps them identify the issue and, therefore, guide you through the solutions step-by-step.
In case they think you won't be able to follow those steps, they remotely access your system to make the required changes to your system. The professionals make it easy for you to deal with the issues without having to face any hassle. If you think you should connect with them, you can LIVE CHAT or call with Dancing Numbers team.
Accounting Professionals, CPA, Enterprises, Owners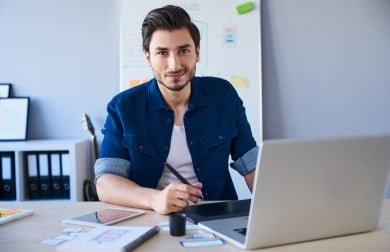 Looking for a professional expert to get the right assistance for your problems? Here, we have a team of professional and experienced team members to fix your technical, functional, data transfer, installation, update, upgrade, or data migrations errors. We are here at Dancing Numbers available to assist you with all your queries. To fix these queries you can get in touch with us via a toll-free number
+1-800-596-0806 or chat with experts.
---
Frequently Asked Questions (Faqs)
How do I Fix the Subscription Error?
The first thing that you should do to resolve this error is installing the latest QuickBooks release. The steps have been shared under Option II above. The next common way of handling the error is by checking if the subscription has genuinely lapsed. You can follow the steps under Option I of the solutions section above.
Can You Still use QuickBooks Without a Subscription?
Most of the users keep updating the QuickBooks Desktop application from time to time without even realizing that they have an option available for which they would not have to pay any subscription fee. Yes, you heard it. You can buy the QuickBooks Desktop software as a standalone without any premium subscription.