Are you looking to install QuickBooks on multiple computers simultaneously?
Then you have landed in the right space.
Here we will tell you how it is possible. QuickBooks has been designed to allow multiple people to access it on multiple computers. Users that have been granted permission can sign in and use QuickBooks.
Save Time, Reduce Errors, and Improve Accuracy
Dancing Numbers helps small businesses, entrepreneurs, and CPAs to do smart transferring of data to and from QuickBooks Desktop. Utilize import, export, and delete services of Dancing Numbers software.
Install the QuickBooks Software data server manager on your server to enable multi-user access, and then authorized users can access the same QuickBooks company file. Each multi-user must have a valid license to utilize the QuickBooks program, according to Intuit. In case if you have a single-user license, only one person can leverage the benefits.
If you want to share QuickBooks with several people, you'll need either multiple single-user licenses or a multi-user license. You may enable up to five people to view QuickBooks data while only having one license in QuickBooks Pro and QuickBooks Premier. QuickBooks Enterprise allows you to authorize up to 1 in 5 people and includes a 10-user license.
What is the Procedure to Check the QuickBooks User License?
Follow these procedures to determine how many licenses you have in QuickBooks:
F2 will bring up the Product Details window.
If you need to purchase an extra license for your existing QuickBooks or Premier license
Go to Help and then Manage My License.
Then, purchase an additional user license.
In order to purchase an extra QuickBooks License. Navigate to Help, and then Manage My License.
Next, synchronize license data online.
Installing QuickBooks on Multiple Desktops
Now, let us move to procedures. Follow the below-mentioned steps, and we are quite sure you will be able to do much at your own end.
The QuickBooks CD must be inserted. The Intuit QuickBooks Installer will instantly launch.
If the dialogue box does not appear, right-click your desktop's "Start" button
Select "Explore."
Select the QuickBooks CD from the list of Folders on the left side of the Explorer window
Then click "Setup.exe" to begin the Intuit QuickBooks Installer.

If you downloaded QuickBooks software from the official Intuit.com website.
Double-click the downloaded installation file to launch the QuickBooks Installer automatically.
To go to the License Agreement, click the "Next" button in the lower right corner of the Intuit QuickBooks Installer.

On the License Agreement page of the Intuit QuickBooks Installer, check the box next to "I accept the terms of the license agreement,"
Then click "Next" to go to the Choose Installation Type page.
Select "Express" on the Choose Installation Type screen to obtain QuickBooks installation recommendations.
Next, tap and choose the "Custom and Network Options" option.
If you choose "Custom and Network Options," you may skip to the next stage.
If you choose "Express" in the previous stage, you must click "Next" to go to the License and Product Numbers page of QuickBooks installation.
"License and Product Numbers" should be entered.

When installing QuickBooks from a CD, the License and Product Numbers are printed on the yellow label that comes with the CD.
When you install QuickBooks via the Intuit website, these numbers are in the email that Intuit sends you, and you may skip the following step.
If, in the previous stage, you selected "Custom and Network Options".
To go to the Custom and Network Options screen, click "Next."

Examine the various alternatives,
After that, select the relevant radio button.
To proceed to the Upgrade or Change Installation Location screen, click "Next."
Select the "Change installation location" radio button.
If you want, you may travel to a different location by clicking "Browse."
To proceed to the Ready to install screen, click "Next."
Check the correctness of your settings on the Ready to install page.
To begin the installation, click "Install."
On the Congratulations screen, check the boxes next to "Open QuickBooks" and "Assist me in Getting Started."
To complete the checked activities and end the Intuit QuickBooks Installer, click "Finish."
Hope you got it. Follow the above-mentioned procedures and start making use of QuickBooks on multiple computers. Repeat the preceding steps on any machines where you want QuickBooks access. QuickBooks software must be installed on each PC.
Do you still have questions? Why not connect with us and get it resolved. Our experts are there to assist you whenever you need assistance.
Accounting Professionals, CPA, Enterprises, Owners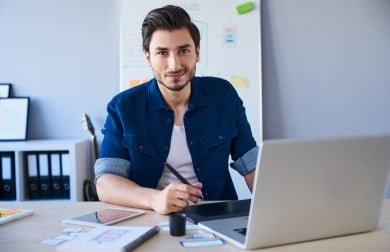 Looking for a professional expert to get the right assistance for your problems? Here, we have a team of professional and experienced team members to fix your technical, functional, data transfer, installation, update, upgrade, or data migrations errors. We are here at Dancing Numbers available to assist you with all your queries. To fix these queries you can get in touch with us via a toll-free number
+1-800-596-0806 or chat with experts.
---
Frequently Asked Questions (Faqs)
How do I Set up QuickBooks on Multiple Computers?
Step 1: Preparation



Ascertain that your machine fulfills the system requirements.


Download the latest version of QuickBooks Desktop if you haven't previously. Save the file somewhere you'll be able to locate it quickly (like your Windows desktop).


Keep your product and licensing number close at hand.
Step 2: Download and install QuickBooks Desktop.



Open the QuickBooks.exe file.


Follow the directions on the screen. Accept the software license agreement and then press the Next button.


Enter your Product and License information. Then click Next.
How to Set up Custom and Network Setup in QuickBooks on Multiple Computers?

If you want a one-of-a-kind solution, we recommend a bespoke installation.


Installing QuickBooks anywhere other than the usual location (such as on a server).


Hosting your company's files on a server.


Putting together a multi-user network.
How to Install a Network in QuickBooks on Multiple Computers?

Next, Select Custom and Network Options.


Choose the one that best represents how you want to use QuickBooks.


Select Change the install location on the following screen.


Choose to browse to choose where you want your QuickBooks folder to be saved. The majority of folks place it in their Programs folder.


To begin the installation, click next.


When it's finished, Click the Open QuickBooks button.