Tagging is considered one of the newest and best Features in QuickBooks Online. It is quite possible that users of QuickBooks have witnessed it by now.
Save Time, Reduce Errors, and Improve Accuracy
Dancing Numbers helps small businesses, entrepreneurs, and CPAs to do smart transferring of data to and from QuickBooks Online. Utilize import, export, and delete services of Dancing Numbers software.
In today's article, We will talk about what are tags, and will guide you on how to use them and highlight some of the best practices in making a smart tagging system to provide you and your selective clients significant and game-changing business insights.
What are Tags?
Tagging is a type of labeling process that is available in modern software either in photo libraries or Gmail. Tags allocate keywords to assist users rapidly looking for transactions and documents. Since tagging is now present in your accounting software, It benefits a lot of QuickBooks Online users.
Tags are an easy way to monitor and comprehend Cash Flow, Enabling business owners, bookkeepers, and accountants to look for and report on regular data activity they care about.
Tags enable users to learn insights about how their business is performing minus the need to subscribe to more complicated Versions of QuickBooks Online. Tags are obtainable in Essentials, Advanced, and Plus.
In other ways, Tags work similarly to Locations, Classes, and Custom Fields but they have their particular purpose. Tagging is best for monitoring front-of-house business actions like fundraising events, advertising campaigns, and employee actions.
When Tags Should be Used?
Tags function best on the information list available. Sample scenarios comprise knowing the campaigns that are creating orders, or which employee completed order, or which driver and vehicle were on a particular job and how the package was sent.
Tags are useful for such situations since you have the particular list of campaigns, vehicles, shipping methods, drivers, and vehicles to select from.
A few extra ways for effective Tag use comprise tracking:
Internal Projects
Events
Trips
Fundraising Campaigns
Referral Sources
Ship Via
Property/unit #
Shows and Productions
Conferences
Church Missions
Sales Reps
Sales Channels
Work done by:
How to Implement Tags?
Tags are available in expense and income fields, enabling profitability reports to several segments. The present list of forms with tags comprises:
Money in- Invoices, deposits, credit card credits, estimates, sales receipts, credit memos, and delayed charges.
Money out- Expenses, bills, refund receipts, Purchase Orders, checks, credit card payments, delayed credits, vendor credits, and bill payments.
Journal entries and transfers will be provided overtime. Tags can also be applied through the rules and banking feed. As per this publication, tags are allocated to complete transactions.
Tags are labels that can be customized that allow you to monitor transactions regardless of how you may want. It is possible to tag invoices, bills, and expenses. Group tags together and then run reports to check how particular areas of business are performing. They do not affect your books. Rather, they are a way for your particular team to monitor the information that is valuable to you.
How to Use Tags and Group Tags in QuickBooks Online?
Here are the steps to use tags and group tags in QuickBooks Online:
Step 1: Prepare Tag Groups
Begin by preparing groups to put tags into:
Navigate to Settings and choose Tags.
Choose the New dropdown and then click Tag group.
Provide the group with a name.
Choose a color from the particular dropdown.
When it is complete, Press Save.
Step 2: Make New Tags and Tag Transactions
You can make tags when you are working on a form like expense or invoice:
In the particular Tags field, Add the name of the particular tag that you wish to create. Now choose + Add.
Choose one of the groups to add the particular tag to it.
It creates the tag and then tags the form. In order to add the existing tags to forms, Just add the name in the particular Tag field and choose it.
Note: It is possible to add several tags as you wish, however, you can only choose one tag for every tag group.
Step 3: Acquire Insights from Tags
Run the reports for tag groups to check how tagged transactions are doing:
Navigate to Bookkeeping. Now choose Tags.
Locate a group on the list.
In the Action column, Choose Run Report.
Now, since the groups have both money out and money in transactions, you will witness everything in the group that impacts the bottom line.
Step 4: Edit Tags and Tag Groups
Navigate to Settings. Now choose Tags.
Locate the tag or the particular tag group you wish to Edit.
In the Action column, Choose the Run Report dropdown. Now choose Edit tag. You can also select Edit Group.
We hope that in this article you have completely learned how to use tags and group tags in QuickBooks Online. We have explained in detail what tags are, how to create tags, and how to use tags in QuickBooks Online. All you need to do is follow the steps provided above in the given sequence.
Still, It is possible that some of you may experience problem concerning tags and group tagging in QuickBooks Online. You can connect with Dancing Numbers team via LIVE CHAT.
Accounting Professionals, CPA, Enterprises, Owners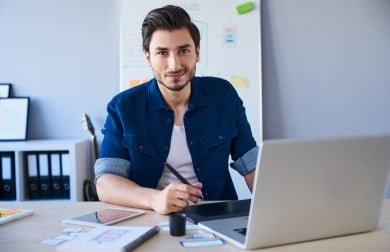 Looking for a professional expert to get the right assistance for your problems? Here, we have a team of professional and experienced team members to fix your technical, functional, data transfer, installation, update, upgrade, or data migrations errors. We are here at Dancing Numbers available to assist you with all your queries. To fix these queries you can get in touch with us via a toll-free number
+1-800-596-0806 or chat with experts.
---
Frequently Asked Questions
Why Not to Use Locations, Classes, or Custom Fields?
This is because tags are present in all QuickBooks Online versions. They create additional subscription options. In case you require custom fields or classes, however, no Advanced or Plus features, using Tags can be a less expensive solution for several businesses.
One of the primary differences between classes/tagging and locations is that tags can be located as required, regardless if other options are required to be used consistently on all transaction to issue precise reports. Custom fields are created for unique data like PO, while tags function best for data you gathered from a list.
In case you are using any of the characteristics, tags offer yet a different dimension of labeling in your particular file.
What Benefits Tags have over Locations, Classes, and Custom Fields?
Tags have multiple benefits over Locations, Custom Fields, and Classes:
• Tags are planned for reuse in order to group transactions for the reports.
• By preparing many tag groups, it is possible to determine transactions on several dimensions.
• Tags can be used only when required, rather than accessing them in every transaction
• Tags can be assigned to one transaction several times rather than just one
• Tags can be looked for in Transaction by Tag screen, located while drilling via the Tags center below the gear.
• All QuickBooks Online versions comprise around 300 grouped tags, along with several flat tags.