When you have multiple online transactions to handle, you always look forward to having something that would allow you to manage all of them together at a time. In fact, when navigating from one transaction to another is smooth, things become even more convenient.
Save Time, Reduce Errors, and Improve Accuracy
Dancing Numbers helps small businesses, entrepreneurs, and CPAs to do smart transferring of data to and from QuickBooks Desktop. Utilize import, export, and delete services of Dancing Numbers software.
QuickBooks Split Transaction
Before we understand what a split transaction is, it is important to know the provisions that QuickBooks offer to have two Payees assigned at the same time.
Well, QuickBooks doesn't allow you to have two Payees at a time. But users can form batch deposits to enjoy the benefit. Once the batch transaction or multiple records are facilitated, you can split transactions conveniently.
Why Splitting Transaction in QuickBooks?
Splitting Transactions based on a criterion and involving similar calculations make the accounting processes easier to be handled.
Steps to Splitting Transactions in QuickBooks
Step 1: Creating a Batch Deposit
Make sure both Invoices and Payments are created
You need to have each for every Payee be involved in the exchange
Click on the Plus icon
Choose Bank Deposit
Tick tall the checkboxes for Payments from the list that appears
Click on Save and Close
Step 2: Record Multiple Accounts in one Transaction
Choose Accounting
Select Chart of Accounts
Go to the account to be used for the transaction
Find the Action column
Choose Account History
Choose the transaction
Choose Edit
The entry screen will open for that particular transaction that you have chosen
Choose other accounts you want to add
Click Save
You get the Split option in the Account column
Step 3: Splitting Bank Transaction
Open QuickBooks Online
Go to the Banking tab
Navigate to the section For Review
Click the transaction for which you Payees to be assigned
Choose Split
For every portion of the split, type in a Category, Amount, and a Payee
Click Save and Add
How to Split a Bank Transaction (Expense) to Multiple Locations?
To split a bank transaction (expense) to multiple locations you to follow the following steps that are mentioned below:
Select Chart of Accounts by going to Accounting.
For the transaction find the account.
Click View registration under the Action column.
After selecting the transaction, choose Edit. The transaction entry screen for that particular transaction appears.
Add the other accounts to the amount to be added. Note: The amounts for each account should add up to equal the transaction's total amount.
Choose Save. Split is now displayed in the transaction's account column.
Split Transactions in QuickBooks Self-Employed
Know how to split a single transaction between personal and business or into multiple categories.
You can split transactions in QuickBooks Self-Employed while categorizing them. Transactions can be split between business and personal transactions by amount or percentage. Additionally, you can also split business transactions between multiple Schedule C expense categories.
Split a Transactions
Sign in to QuickBooks Self-Employed on a web browser if you need to split a transaction by a percentage. Only the mobile app allows you to split transactions according to quantity.
On a Web Browser
Head over to the Transactions menu.
To split a transaction, find it.
From the Type column select split.
This opens the split transaction window:
From the Dropdown menu labeled Split by, choose Percentage or Amount.
Choose either Business or Personal from the Type dropdown for each split.
If you choose Business, click the Category link in the column and choose the category you want the split to be placed under.
For each split enter the amount or percentage.
Select Add line to add additional splits.
After that select the Exclude checkbox, in case you need to exclude a split.
After finishing you have to select save.
On an iPhone or iPad (iOS) or Android Phone or Tablet
Head over to the Transactions menu. Select the menu icon on Android, then tap Transactions.
The transaction you want to split can be found and select.
Choose Edit.
Choose the Split option.
Choose either a personal or a business category for each split in the Category column.
Enter the split amounts in the Amount column.
Select Add line to add additional splits.
After finishing you have to click on Save.
Unsplit a Transaction
On a Web Browser
Firstly you have to go to the Transactions menu.
Locate the transaction that needs to be changed.
Choose the Split button. Any of the splits allow you to choose it.
This will Open the Split Transaction Window:
Choose the Trash icon for all but on the split. Like any other transaction, you now have to categorize the single split.
Choose Personal or Business from the Type drop-down menu.
To categorize the transaction, pick Business and then click the link in the Category column.
When finished, choose Save.
You currently have a single, categorized transaction.
On an iPhone or iPad (iOS) or Android Phone or Tablet
Head over to the Transactions menu. Select the menu icon on Android, then tap Transactions.
The transaction you want to split can be found and selected.
Click on the Edit.
A business or personal option should be chosen. This cancels the split.
With the help of this article, your all doubts related to split bank transactions will be solved. All the important points are mentioned above in this article but in case you face any issue related to this you can directly connect with Dancing Numbers experts via LIVE CHAT. Experts at the help desk are available round the clock for their users to help you out in a few minutes hassle-free.
Note: Select the Always split checkbox to create a rule that will split this type of transaction consistently.
Accounting Professionals, CPA, Enterprises, Owners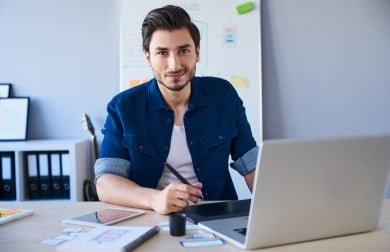 Looking for a professional expert to get the right assistance for your problems? Here, we have a team of professional and experienced team members to fix your technical, functional, data transfer, installation, update, upgrade, or data migrations errors. We are here at Dancing Numbers available to assist you with all your queries. To fix these queries you can get in touch with us via a toll-free number
+1-800-596-0806 or chat with experts.
---
Frequently Asked Questions (Faqs)
How do You Split a Transaction Amount?
• First, you have to select the Split Transaction by right-clicking the Quick Menu option.
• The Split Amount screen will appear on your screen.
• Depending on whether you want to divide the posting by a fixed amount, percentage, or quantity, choose either the Amount, Percentage, or Quantity option.
How to Split Payments Online?
• You have to go to the Retail screen and then look up the purchasing client
• Choose the items, then include them on the ticket.
• Then select the first payment method such as Account.
• Choose the second payment method such as Credit Card).
• In both fields, adjust the pricing.
• Complete the sale
Is it Better to Split Payments?
Budgeting for larger payments is made simpler by using multiple credit card payments. Your balance won't be significantly affected if you simply split your minimum payment in half and make two payments per month. However, your debt will be paid off considerably faster if you pay the minimum amount due twice a month.
Does QuickBooks allow splitting an invoice?
QuickBooks Online allows you to split the downloaded transaction into multiple categories. Based on the data provided, the two invoices are checks for two jobs to prevent duplicate transactions.
Does QuickBooks allow Entering two Payees at a Time?
No, QuickBooks doesn't allow you to have two Payees at a time.
What to Ensure to Get the Split option in QuickBooks?
To already have a group transaction or multiple records of transactions created.
What does Split in QuickBooks mean?
Split in QuickBooks means having more than one account for a transaction being affected together on either the debit or credit side.