Just like Windows software, QuickBooks experiences some issues during specific operations that can be fixed instantly or with less hassle. One such issue is the Even ID 4 issue, also known as the returning NULL QBWinInstance Handle issue. It arises when the user introduces the QuickBooks Integration Manager tool.
Let's learn more in detail about this error.
Save Time, Reduce Errors, and Improve Accuracy
Dancing Numbers helps small businesses, entrepreneurs, and CPAs to do smart transferring of data to and from QuickBooks Desktop. Utilize import, export, and delete services of Dancing Numbers software.
What is the QuickBooks Event ID 4 Error?
Many Windows elements are needed to run an application effortlessly. Small damage to any component can give rise to issues. The QuickBooks Event ID 4 problem arises during the launch of QuickBooks Integration Manager. It also arises when the .Net Framework 4.0 is installed or any other old version of the Windows 7 service pack is running on the system.
Although it is an error related to Windows, it can also impact QuickBooks that is present on a server. Here are the error messages that appear on the screen when it arrives:
QuickBooks Event ID 4- An unexpected issue has occurred in QuickBooks Returning NULL QBWinInstance Handle
OR
Integration Manager cannot connect to QuickBooks. Please ensure that it is open is shown to the user
However, there are many other instances of this particular issue. Keep reading to uncover all the instances, symptoms, causes, and solutions for this error.
What are the Instances of QuickBooks Event ID 4 Error?
As stated above, the error message for event ID 4 issue has several variations. Below we have tried to include all the instances by mentioning them in order:
WPR: calling ABORT_CLOSE
WPR: SetNameDriverAndPort call failed
WPR: validation unsuccessful
WPR: OpenPrinter call unsuccessful
DMError Information:-6123Additional Info: The server we are trying to link cannot be located
DB error-210 Error Message:User '456964656e' has the row in 'LOCKS' locked' from file:'src\sadbsess.cpp' at line 4727 from function:'SADBSession::AcquireLock'
An unexpected error has occurred in "QuickBooks: Desktop Pro 2020":
An unexpected error has occurred in "QuickBooks: Premier Edition 2020":
An unexpected error took place in "QuickBooks: Premier Accountant Edition 2020":
An unexpected error took place in "QuickBooks: Point of Sale 2020":
An unexpected error took place in "Intuit QuickBooks Enterprise Solutions: Manufacturing and Wholesale 19.0":
Now let us move on to why this error occurs. To get the complete answer, keep reading where we have talked all about the causes of this issue.
What Gives Rise to QuickBooks Event Log Error 4?
QuickBooks Event ID 4 issue in Windows can occur because of many reasons. Here is a brief overview of the reasons that give rise to the QuickBooks Event Log Error 4:
Damaged or corrupted .NET Framework 4.
The QuickBooks Event ID 4 issue also arises because the QuickBooks company file is damaged or corrupted.
Incorrect or incomplete installation of the QuickBooks Desktop application also gives rise to this Event ID 4 error.
A damaged Windows registry also leads to this issue.
Often a background application begins interrupting the normal functioning of QuickBooks processes and then eliminates important company files by mistake.
Now when you know what leads to this error, it is important to know how to categorize this issue. In order to assist you with that, we have highlighted below some of the common symptoms of the QuickBooks Event ID 4 issue.
What are the Symptoms of the Returning NULL QBWinInstance Handle issue?
When the QuickBooks Event ID 4 occurs, you may experience the symptoms given below that will guide you to know about the occurrence of this problem:
QuickBooks freezes often or at regular intervals.
The system begins to crash often when the program is being run.
An active program window collapses because of the presence of the QuickBooks log error 4.
Windows become slow, especially when there is any input given to it by the keyboard or mouse.
You fail to use the QuickBooks application smoothly.
Once you can identify the causes and symptoms of this error, you must try to fix or repair QuickBooks Event ID 4 by following the troubleshooting steps given below.
How to Repair Returning NULL QBWinInstance Handle Error in QuickBooks?
There are many troubleshooting methods present that can solve the Enterprise Integration Manager Event ID error in QuickBooks. Here is a list of some of the most effective troubleshooting steps. Implement the solutions one-by-one till the issue is fixed.
Solution 1: Reinstall the .Net Framework on the Windows Software
One of the primary reasons that give rise to this QuickBooks Event ID issue is that the Microsoft .Net Framework is not compatible with a third-party application.
You can fix this problem by reinstalling and then upgrading the .Net Framework on Windows manually. To do so, you need to follow the steps given below:
Step 1: Open the Run Box by clicking the Windows + R keys simultaneously on your particular keyboard.
Step 2: Now enter the command Appwiz.cpl in the given space provided and then click the Enter key.
Step 3: Look and press on the option, Microsoft .Net Framework in the Programs and Features segment.
Step 4: Post that, choose the option, Uninstall/Change. Start your computer again after the uninstallation procedure is completed.
Step 5: Navigate to the Programs and Features screen and press on the option Add/Remove Windows Features.
Step 6: Press on the option Microsoft .Net Framework from the given list of programs. Now, click the first checkbox and then the second checkbox, and then press OK.
Step 7: In order to uninstall the MS framework installation, you must do as per the instructions that are displayed on the window.
Step 8: Download and then install the current version of Microsoft. Net Framework 4.8 once the last installation is removed.
Step 9: Finally, restart Windows and then try to open the particular QuickBooks Integration Manager again.
Now, if the steps given above do not assist you to uninstall the .Net Framework from your system, then you can repair QuickBooks Event ID 4 with the help of Uninstall Troubleshooter and Microsoft Program Install.
Solution 2: Run the tool known as QuickBooks Install Diagnostic
Step 1: To start, you need to download the QuickBooks Tool hub. It is a mix of all the troubleshooting tools that QuickBooks provides to its users.
Step 2: Once the QuickBooks Tool hub is downloaded, navigate to the Installation Issues tab and choose QuickBooks Install Diagnostic tool.
Step 3: If you download the diagnostic tool manually, navigate to the download folder of your computer and press on the QB Install Diagnostic file twice.
Step 4: To finish the installation, you need to complete the instructions that are shown on your window.
Step 5: Now, shut all the applications and programs that are operating on Windows.
Step 6: Finally, run the QB install tool and then start your computer again.
Note: To fix the QuickBooks Event ID 4 issue in Windows, you may attempt to run the particular Windows Registry Checker tool as recommended by Microsoft.
Solution 3: Install QuickBooks again with Clean Install Tool
You may experience a QuickBooks Event ID error because of a damaged function of the QuickBooks Desktop application. Hence, to repair the QuickBooks Event ID 4 issue, you should run the particular QuickBooks clean install tool.
However, before you start using this tool, ensure to take a backup of the important company files. This is because running this tool will delete all the data concerning QuickBooks from your system.
Step 1: First, open the QuickBooks Tool Hub that is already installed on your system.
Step 2: Now, press on the tab for Installation issues and choose the option Clean Install Tool.
Step 3: Now press on the option, I Accept, and choose the version of QuickBooks that you are presently using.
Step 4: Finally, press the button Continue, and click OK after that.
Note: Once all the steps mentioned above are conducted, you may attempt to install the .NET Framework application that is accompanied by QuickBooks installation CD. You will need to insert the particular installation disk into the CD drive and then open it with the help of the Explore option. After that, you need to look and run the particular ThirdPartyDotNET20dotnetfx20.exe file from the particular disk. Finally, you need to do as per the instructions provided on-screen to install the .NET framework version that is well-matched with the version of the QuickBooks Desktop.
Solution 4: QuickBooks File Doctor can be used
Since the company file is damaged, many error messages can appear in the event log file for Windows. However, you do not have to worry, since any damage in the company file can be solved with the help of QuickBooks File Doctor.
Note: If you cannot fix your problem after using all the methods mentioned above, then it clearly signifies that there is malware or virus that has led to the issue. In such a case, you need to install and after that run the antivirus software. This will help to delete any possible threat that may give rise to the Event ID 4 issue in various versions of QuickBooks.
We expect that you have been able to solve the QuickBooks Event ID 4 issue with the help of the solution methods given in this blog. However, if you have any problem implementing the steps given above, you may reach out to our Dancing Numbers team of experts via LIVE CHAT.
Accounting Professionals, CPA, Enterprises, Owners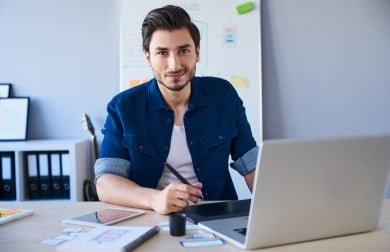 Looking for a professional expert to get the right assistance for your problems? Here, we have a team of professional and experienced team members to fix your technical, functional, data transfer, installation, update, upgrade, or data migrations errors. We are here at Dancing Numbers available to assist you with all your queries. To fix these queries you can get in touch with us via a toll-free number
+1-800-596-0806 or chat with experts.
---
Frequently Asked Questions (Faqs)
How to Repair QuickBooks Desktop?
In case you witness an error when you wish to update, install, or update QuickBooks, the QuickBooks Tool hub can assist. All you need to do is run Quick Fix my program to fix common issues immediately.
Step 1: In the particular QuickBooks Tool hub and choose Program problems.
Step 2: Choose Quick Fix my program.
Step 3: Begin your QuickBooks Desktop and open the file on your data.
What is the Purpose of the QuickBooks Install Diagnostic Tool?
The main aim of the QuickBooks Install Diagnostic tool is to create and manage problems that appeared during the QuickBooks Desktop application. It also deals with problems concerning MSXML and C++.