Transaction copier is an Excel add-in application that is designed with exciting features for QuickBooks. It allows you to directly copy your transactions from one QuickBooks Company file to another. You can choose the transactions by transaction type, date, or account. The add-in features support all transactions that QuickBooks import allows. It covers various types including receipts, taxes, deposits, magazines, invoices, loans, and more. The source & destination company files can be on various QuickBooks versions and even on different machines for added flexibility.
Save Time, Reduce Errors, and Improve Accuracy
Dancing Numbers helps small businesses, entrepreneurs, and CPAs to do smart transferring of data to and from QuickBooks Desktop. Utilize import, export, and delete services of Dancing Numbers software.
How does Transaction copier work for QuickBooks?
Simply take the transaction you intend to import or export, make the necessary adjustments, and then insert it into the financial management system. The list of the IIF documents can be automatically obtained from QuickBooks. The Add-in menu provides an integrated feature to execute data import settings. You can also import/export the modified table if it is presented directly in QuickBooks's IIF document.
Free Trial availability
Download this add-in for a free trial that will allow you to try before you purchase. Check the add-in and use up to 100 individual transactions (e.g. 100 journal entries) using the trial. Instead, use your product key to access the complete edition of the trial when you order.
Transaction Copier for QuickBooks: Highlights
The very first, make sure that you installed your transaction copier on the same system in which QuickBooks already exist.
Features
Check out the available add-in features that are specially designed for QuickBooks which helps you in many transaction-related activities include:
It is pretty easy to use for all QuickBooks users
When importing the transaction, you can even modify the information entered
The direct transaction which helps in pulling from one company file to another
The Menu includes the entire configuration requirement for mandatory add-on functions
It allows adding default transaction types based entries
Availability for free trials to test before purchase. The free trial will establish a transaction of up to 100
At the entries foundation, you can add a restriction to the list
It allows full backup feature
This tool isn't unique for the version. The IIF file which this software creates is compatible in any version. In the older version, users can also import the entries with much ease.
How to Get the Transaction Copier for QuickBooks
It involved quite simple steps to get the transaction copier in order to make use of its add-in features. Here's how:
Initially, download the transaction copier's Zip file from any external device or using internet on your computer
Next, you have to unzip the downloaded folder which contains the software and keep a proper track of where the folder is located or saved
So, you can easily use any open-source software to unzip like WinZip and many others
Now, open your Excel and search the tool
Then make a click on the Add-Ins option
After that, browse the same and then press the file
Once done with that, press the "Ok" button twice
Now, you can see a window on your screen displaying the pull-down menu on the top of the window screen.
How to make use of the tool in QuickBooks
In the very first step, you've select transactions which comprise bills, invoices, etc. that you wish to export
After that search the file and then go to Utilities tab
Next, hit the export option
Now, search the report and then choose Account & taxes option
Once done with that then generate the Journal report
Make sure that you have to open your Microsoft Excel
And then click on the excel button for QuickBooks report
When you click on the same; the report will automatically transfer to excel
Use the tool by making a click on the transaction copier that is available on the menu
And then generate an IIF file
Find the same file and then click on the Utilities tab
In the end, hit the "Import" button.
Example: Gives you a Clear Understanding of Transaction Copier
You may wish to copy invoices that are entered in the field in one company file into the home office's primary QuickBooks file. Or, an accountant may want to change the file of a client by adding journal entries or other transactions. These new transactions can be from one company file and imported into another file by using add-in features.
Accounting Professionals, CPA, Enterprises, Owners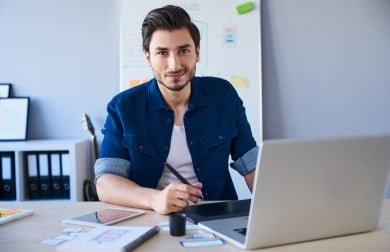 Looking for a professional expert to get the right assistance for your problems? Here, we have a team of professional and experienced team members to fix your technical, functional, data transfer, installation, update, upgrade, or data migrations errors. We are here at Dancing Numbers available to assist you with all your queries. To fix these queries you can get in touch with us via a toll-free number
+1-800-596-0806 or chat with experts.
---