There is one thing that we all will agree upon i.e., a business owner cannot do all the things related to business single-handedly. He/ she will need multiple helpers for different departments. Let us take the example of the Accounting and finance department, a business owner cannot handle day-to-day business activity as well as post the entries prepare the accounts and financial statements. Follow below mention steps to add, delete or change user access in QuickBooks Online.
Save Time, Reduce Errors, and Improve Accuracy
Dancing Numbers helps small businesses, entrepreneurs, and CPAs to do smart transferring of data to and from QuickBooks Online. Utilize import, export, and delete services of Dancing Numbers software.
An appointed accountant will take care of these activities, but even an accountant alone may not be able to handle the things solely especially if the business is upgrading, then there will be the requirement of other accounting personnel who would help the accountant in proper bookkeeping, invoicing, payment and other activities. Now you must be thinking, how all these people would be able to work on the books of accounts at the same time on the same accounting software.
Well, the good news is that you do not need to worry about it even a bit, because QuickBooks Online allows multiple users on its platform, which means, you as a business owner, your accountant, other employees, and users all can access QuickBooks Online accounting software with their separate credentials and do the work at the same time. So, in this article, we will discuss the process of adding, deleting, and changing user access in QuickBooks Online.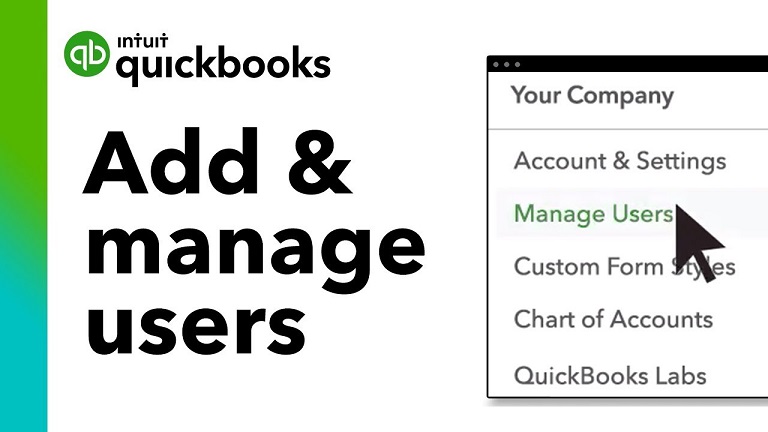 Process Steps for Adding, Deleting, and Changing the User Access in QuickBooks Online
How to Add a User in QuickBooks Online
Step 1: For adding a new user in QuickBooks, you will have to send an invitation to them, you can do so by following the below steps:
Click on Settings > then Manage Users > click on Add users.
Now choose the user type that you wish to create, enter the user's name, email address and click on save.
Step 2: In the second step, ask your user to accept the invitation by checking the email from QuickBooks-email@intuit.com. The user will have to click on the "Let's Go" message in the email, which will take them to the login page, where they can move ahead and create their account.
How to Delete a User in QuickBooks Online
Step 1: First, click and sign in with the user profile that has permission to manage users and then select Settings.
Step 2: Now click on Manage users and click on the user that you wish to delete, click on the arrow icon in the Action column and click on delete.
Step 3: Now you will see a confirmation window on the screen and then click on delete again.
You should keep in mind while deleting a user that this action is not reversible, you will be able to view the history of the deleted users in the audit log.
Changing user Access in QuickBooks Online
Step 1: For changing the user access as well, you need to sign in with the profile that has access to manage users.
Step 2: After logging in with your credentials, click on settings > choose Manage users > look for the user that you wish to edit and click on edit in the action column.
Step 3: Now choose the new user type in the user-type drop-down menu.
Step 4: Select required user settings if it is applicable in your scenario and then click on save.
Step 5: Lastly, ask the user to log out and sign in again to see updates or changes.
Accounting Professionals, CPA, Enterprises, Owners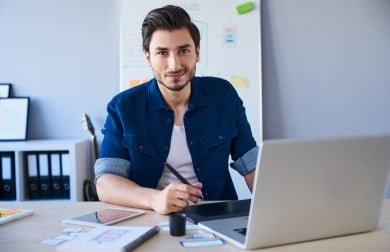 Looking for a professional expert to get the right assistance for your problems? Here, we have a team of professional and experienced team members to fix your technical, functional, data transfer, installation, update, upgrade, or data migrations errors. We are here at Dancing Numbers available to assist you with all your queries. To fix these queries you can get in touch with us via a toll-free number
+1-800-596-0806 or chat with experts.
---
Frequently Asked Questions (Faqs)
There are some frequently asked questions as well, which we are going to discuss in the below section. This will help you out a little bit more on the related queries.
Can we say that QuickBooks Online is a multi-user Accounting Software?
Yes, Definitely, QuickBooks Online has a multi user feature that will allow you to add up multiple users to help you out in various tasks and ease up your burden.
What all Accesses does a Standard User has in QuickBooks online?
A standard user can enter invoices, sales receipts, estimates, refunds, statements, charges, and credits, receive payment from customers, view customer register, add, delete the customer, product and services as well. They can also view customer and account receivable reports as well.
How many Users do Different Plans in QuickBooks Online Support?
There are different limits of the users as per your subscription plan. For example, a simple start plan would support 1 billable user + 2 accounting firms, an essential plan will support 3 billable users + 2 accounting firms, plus plan will support 5 billable users + 2 accounting firms and an advanced version can support up to 25 billable users + 3 accounting firms.
How can I Switch from Multi-User to Single-User mode in QuickBooks?
You need to first click on the QuickBooks file menu, now switch to single-user or multi-user mode. Single user modes are generally used for payroll and Bank feeds functions which have a lock-out feature in multi-user mode.
Can you Please List Down the Steps to Remove the Accountant's Access from QuickBooks Online?
First of all, login into QuickBooks Online as an admin and Go to settings. Now click on Manage users and choose the accounting firm tab, now select the accountant that you want to remove and choose the delete option from the drop-down menu under the Action column. This will delete or remove your accountant from QuickBooks Online.
How can You Add a New Team Member to QuickBooks Online Accountant?
You need to first login into QuickBooks Online accountant as an admin or you can also log in with the user profile with full access and then go to the team menu. Now click on add user, enter your team member's info and click on next. Now select the access level in the access dropdown and click on Next again. And if you want to give admin access to your user for some client, do it in this step and save when you are done.