Before using the QuickBooks delete invoice feature, it is important to know when to void or delete a document. When you void a particular invoice, you still have the document number. However, the amount of the invoice turns to zero. The entire invoice is removed from the QuickBooks software since you delete it. Whether you need to Void an Invoice or delete it that depends on certain factors that are as follows:
Save Time, Reduce Errors, and Improve Accuracy
Dancing Numbers helps small businesses, entrepreneurs, and CPAs to do smart transferring of data to and from QuickBooks Desktop. Utilize import, export, and delete services of Dancing Numbers software.
An Invoice should be Void in Situations like:
You require to record a few invoices in the near future. Considering that you void particular invoices in QuickBooks, you can use the record again.
When you wish that your records and balances are not affected by a transaction, voiding an invoice is considered the best move.
An Invoice should be Removed in QuickBooks in these Possible Scenarios:
There are some bills and invoices that are not fit for voiding. You must delete them. Such invoices and bills include:
Estimates
Delayed charges
Deposits
Purchase orders
Delayed credits
Duplicate invoices may not be your necessities
A user may not require such financial documents anymore
In case you generate an invoice accidentally for any customer who is no longer related, then you can and must delete it
How to Void a Particular Invoice in QuickBooks?
When a particular invoice starts impacting the balance of your account, you can void them via QuickBooks Sales or the customer menu. Here is the first method.
Method 1: In QuickBooks
A user can easily invalidate an invoice in the QuickBooks software by going through Sales. There is a specific menu that has multiple options like the one that voids the bill.
Option 1: Via Sales
Here is how you can void an invoice in QuickBooks via the Sales option:
Step 1: Run the particular software and access the QuickBooks Company File in relation to an invoice.
Step 2: After navigating through, you will see the transactions.
Step 3: Move to Sales.
Step 4: Select those transactions of the invoice that must be voided. You can select an entire list.
Step 5: Press on More.
Step 6: Now, you can select Void.
Step 7: Select the button for Yes to approve the action.
Note: You can repeat this particular process to void several transactions in this invoice or others too.
Option 2: From the Specific Customers Menu
The Customer menu can be extremely useful if you wish to void an invoice in QuickBooks. Here is how you can void it:
Step 1: The first step is to press on the Customers option.
Step 2: Now, navigate to Customer Center.
Step 3: Select one specific customer after you reached Customers and jobs.
Step 4: Press on Show.
Step 5: Now with the help of the drop-down, click the option Invoice.
Step 6: Now go to Transactions. If the name of the particular customer is not available, this step will be of help.
Step 7: Press on the option Invoices. The location of the option is present in Transaction Types.
Step 8: Locate the QuickBooks invoice to void it.
Step 9: Click it twice. You will see the Edit button.
Step 10: Press on Void Invoice. Now save the particular method.
If the particular invoice gets the void stamp, then this method will be considered successful. Not to mention, the amount will become zero.
Method 2: In QuickBooks Online
Option 1: Accessing the More button
Using this particular feature may be very time-saving to void QuickBooks invoices since it comes with a direct option to do so. Before accessing it, you should be aware of the document's location.
Step 1: Navigate to the location where you have created your particular QuickBooks invoice.
Step 2: After getting the document, the screen will start running. Navigate to More.
Step 3: Press on Void option.
Step 4: Press on Yes. Now, you will provide the confirmation to void the particular invoice in QuickBooks Online.
Option 2: From the Particular Action Option
Often you may get several invoices that have no specific requirements. It is possible to make them invalid in the QuickBooks accounting software.
In order to know the method to void invoices in QuickBooks Online, kindly adhere to the directions given below:
Step 1: In the Sales menu in QuickBooks Online, press Enter.
Step 2: Now, moving ahead, you will have to select Invoices.
Step 3: In order to void, you will need to select a single invoice. You can also select as many invoices as you require.
Step 4: Press the Action option with the assistance of the drop-down.
Step 5: Now use Void and then complete the method.
Method 3: In QuickBooks Desktop
Step 1: Firstly, access an invoice from the location.
Step 2: Press Edit by pressing on the menu.
Step 3: You will get the Void option. Select it.
A dialog box will be appearing. It will be asking for your particular confirmation. You can deliver it.
The void and delete options are crucial functions of the software. Regardless of whether you delete or void an invoice in your particular QuickBooks, it is influenced by several factors as mentioned above.
We hope that everything is clear to you regarding voiding an invoice in QuickBooks. If you still carry some doubts regarding this topic, it is best to consult a professional for it.
Accounting Professionals, CPA, Enterprises, Owners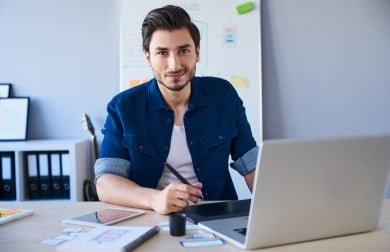 Looking for a professional expert to get the right assistance for your problems? Here, we have a team of professional and experienced team members to fix your technical, functional, data transfer, installation, update, upgrade, or data migrations errors. We are here at Dancing Numbers available to assist you with all your queries. To fix these queries you can get in touch with us via a toll-free number
+1-800-596-0806 or chat with experts.
---
How can You Delete an Invoice Payment in the Accounting Software QuickBooks?
Mistakes often happen. It often happens that you may have paid to any customer more than once or you may have accidentally added a particular invoice payment in the wrong account. Anything is possible. This is why QuickBooks has offered the best way to clear all the unnecessary invoices.
Here is how you can delete an invoice payment in QuickBooks:
Step 1: Launch the QuickBooks accounting software in your system and then press on Company profile.
Step 2: Now, open the software and then navigate to the banking menu.
Step 3: With the help of the drop-down menu, choose the option Make Deposits.
Step 4: Choose the line with the duplicate invoice that you wish to delete.
Step 5: Now go to the Edit menu. Now choose the line to be deleted.

Step 6: Finally, press Save. This will help to save all the changes that are done.
What is Meant by Write off?
Write Off is one of the best ways to handle bad debts. Bad debts generally mean a particular invoice that cannot be collected. One must write off such invoices. The company credits the accounts receivable account in the particular balance sheet.