Lawyer is the one whose first duty is to practice law, not accounting. According to Clio's 2021 Legal Trends Report, the solo practitioners often spend two thirds of their day to day activities which are not charged for, such as bookkeeping. Your company's success depends on having effective, precise accounting procedures. The accounting software which is best for Law Firms and Lawyers is QuickBooks; it might be useful for them.
Save Time, Reduce Errors, and Improve Accuracy
Dancing Numbers helps small businesses, entrepreneurs, and CPAs to do smart transferring of data to and from QuickBooks Online. Utilize import, export, and delete services of Dancing Numbers software.
Legal professionals can benefit you from using QuickBooks Online. However, its benefits are to increase when it is combined with Clio's law practice management software. The two programs can handle every task, including tracking of revenue and costs and billing to the clients. A streamlined, end-to-end legal accounting solution is produced by the integration of Clio Manage with QuickBooks Online. Through this integration, clients are better supported and legal services are provided with a stronger focus on their needs.
You can maintain client and financial data synchronized when Clio Manage and QuickBooks for Lawyers are used together. You can also cut back on the time you spend on reactive time tracking and bookkeeping. Lawyers who use QuickBooks Online with Clio Manage are able to save time, retain more precise financial data, and concentrate on providing for the needs of their clients.
QuickBooks helps lawyers in staying organized while also increase productivity. In terms of financial flow, client information, and invoice automation, a better organized lawyer will bring greater peace of mind.
The following article will help you to know that how to utilize Clio and QuickBooks for lawyers to make more money for your legal practice while spending more time with clients and focusing on them.
Clio Working with QuickBooks
Clio is compatible with QuickBooks Online. Your legal case management is simplified by Clio. QuickBooks also makes accounting for law firms more efficient. Clio and QuickBooks allow you to sync all of your data, including contacts, bills, and financial transactions. For everyone at your firm, syncing Clio and QuickBooks makes legal accounting simpler.
Features of Clio working with QuickBooks
First, we have to examine some of each system's advantages so we can see how Clio and QuickBooks complement one another for lawyers:
Consider the Clio practice management system as a tool for increasing revenue for your business. Features for legal billing in Clio assist attorneys by:
Monitor their spending and time
Organize trust business and payments
Accept payments for bills related to a client's case.
Think of the legal accounting software from QuickBooks Online as the spending management device for your organization. Companies are able to:
Paying Merchants
Track Business Costs.
Using a complete general ledger, perform accounting.
The management of legal cases and accounting for your company are thus made simpler by using Clio and QuickBooks Online, even though the software is advantageous on its own
Advantage of Using QuickBooks for Lawyers
Attorneys are not the target audience for QuickBooks accounting. But the real strength of adopting QuickBooks for lawyers lies in its integrations (such with Clio) to serve the particular needs of attorneys and firms. Below are some advantages of Lawyers uses QuickBooks:
Tracking of Time
In order to ensure that every minute of billable labor is recorded, Reliable Time Tracking is essential to an efficient law firm billing process for attorneys.
Accounting is Simple
Using Clio with QuickBooks for lawyers streamlines the process of transferring money out of trust accounts for legal firms that still utilize checks. The integration also does away with tedious Manual Check Writing and repeat data entry.
The integration makes it simple to sync financial data and securely print checks. Once you've entered a trust record in Clio, the system will instantly sync that information with QuickBooks Online. The trust check disbursements can then be printed immediately.
Users of Clio and QuickBooks for lawyers are able to employ an automated trust process that keeps client trust transactions in sync, accounts for expenditures, and maintains visibility into trust and operating accounts.
Sync of Client Information is Secure and Easy
Client data is delicate and significant. Clio syncs with QuickBooks Online approved invoices, paid invoices, and transactions. Lawyers may rest easy by securely syncing client information and keeping it organized.
You'll appreciate Clio's market-leading security when it comes to data protection. To protect customer information, QuickBooks Online uses encryption.
Billable Hours
Your business will save time by automating or simplifying manual tasks. The hours you recover can be used to increase earnings and time spent on billable tasks. In order to accomplish this, Clio and QuickBooks Online work in tandem to simplify legal accounting and the handling of client finances, freeing up time and resources for billable work and improving the client experience.
Clio and QuickBooks for lawyers also make client money management simpler in addition to just streamlining legal accounting.
The combination of QuickBooks and Clio enables lawyers to provide client-focused services including payment plans, customizable invoices, and online credit card payments. Lawyers can boost transparency when providing clients with legal services by using QuickBooks and Clio.
Beyond standard billable hours, this integration aids your business in managing finances, assisting it in providing a variety of pricing arrangements to suit the requirements of various clients.
Saves Time and makes Money
It takes time and increases your risk of error to manually enter financial data and manage transactions. Because of this, utilizing the appropriate financial management software can save time. Notably, QuickBooks claims that users save 40 hours per month on average.
By making it simpler to maintain organization and keep track of everything, Clio and QuickBooks for lawyers also assist you in maximizing the income you already receive. To categories and sync trust transactions automatically, you can use QuickBooks to connect the relevant bank account. You won't lose or forget to keep receipts and invoices with the help of this function.
To make sure that no expense is overlooked, you can quickly and securely take images of the receipts.
Competitors of QuickBooks
A great method to save time is to choose the best accounting software for lawyers. When it comes to the financials of a law firm, you may also simultaneously be more precise and productive. But it's crucial to properly evaluate your options first, just like with any technology your company chooses.
Consider Alternatives to QuickBooks Online if you're thinking about implementing accounting software for your business. Consider the following characteristics while evaluating accounting software for attorneys:
Ease of Usage Since accountants are not lawyers and legal staff, any viable legal accounting software needs to be easy for your company to learn and use.
Connectivity Tools like QuickBooks for lawyers have genuine value because of their interoperability with other business applications used by your firm. You may optimize operations rather than introducing needless, extra effort when new solutions integrate with your current technological stack.
Security It is crucial to protect company and client data. Examine prospective legal accounting tools carefully as well.
QuickBooks Online is the best option for lawyers given these considerations. The user-friendly, safe, and fully functional accounting tool syncs with Clio for a complete solution.
QuickBooks Integration with Clio for Lawyers
It's simple to integrate Clio with QuickBooks Online. To run smoothly, consider the following advice:
Make sure you have a user account. You must first have a QuickBooks Online account in order to sync your Clio account with QuickBooks.
Choose the level of your subscription. There are several different subscription tiers available from QuickBooks. Here you can find out more about the different QuickBooks Online membership tiers and start a free trial.
Be ready for the first sync. Once you're set up, the initial sync may take up to 24 hours to finish. After then, the sync will happen once every five minutes.
Introduction to Law Firm Accounting Software
Any business needs accounting to run effectively, and law firms are not different.
But in terms of accounting, law companies have special requirements. Most law offices require:
General / Business Accounting
Trust / IOLTA Accounting
Billing type is Multiple (Hourly, Fixed Fee, Contingency)
Law Firm-Centric Financial Reporting
Financial Reporting by Matter
The various varieties of legal company accounting software are a frequent source of misunderstanding. In our opinion, the term "Law Firm Accounting" is frequently (and incorrectly) used to refer to billing and trust capabilities rather than the core/traditional accounting software foundation's (like a Chart of Accounts, P&L, Balance Sheet).
There is also all-purpose accounting software (that is: accounting software meant to be used by any type of business, but does not necessarily include the law-firm-specific functions that you may need.)
Legal accounting is the focus of Juries. It offers all the accounting duties a law practice requires, including sophisticated end-to-end legal billing.
Accounting vs. Practice Management Software
Accounting, billing, and law practice management are three separate but related tasks. And various tools can be used to manage each (or, all in one software suite). This is where a software package's functionality can be difficult to understand due to hazy wording.

Law practice management software, in general, controls a firm's customers, contacts, calendars, cases, time and expense reporting, billing, and other "front-office" operations.
In addition to offering time tracking, billing, and cost monitoring, some practice management software also includes comprehensive accounting, which includes everything you see above. But let other software handle the actual accounting (Which it may integrate with).
Applications for law practice management, such as Clio, Practice Panther, and Time Matters, do offer time tracking, billing, and even billing report functionality. In order to complete the picture, they instead integrate with programs like QuickBooks and do not offer the "rest of accounting."
It is not intended to imply that one approach is superior to another, but rather that it is critical to define and comprehend the many kinds of law firm accounting software.
Management of Legal Documents
Numerous law companies find QuickBooks to be an excellent accounting tool. Many businesses also need a platform that is safe and simple to use for managing and storing documents (and email).
In order to safely manage company documents and correspondence, your business might need to complement QuickBooks with a specialized document management system.
You may want to take into account Lex Workplace, document management software created specifically for law businesses and born in the cloud.
Securely Store and Manage the Documents in the Cloud
Client/Matter-Centric Document Organization
Full-Text Search Across All Documents & Email
Outlook Add-In: Save Emails to Matters
Work with Windows and Mac OS
Introduction to QuickBooks for Law Firms
The most well-known accounting program for small and midsize businesses is QuickBooks, which was developed by Intuit and has been around for a while.
Since QuickBooks is accounting software that can be used by a wide range of sectors, including law firms, it is industry-neutral. Its Professional product, which runs as an installed application on your PC or inside a Virtual Desktop (more on this later), and its Online product, which is the web-based version of the QuickBooks software, are the two product lines that make up the QuickBooks software family.
QuickBooks Online
The web-based version of QuickBooks is called QuickBooks Online. QuickBooks Online has the benefit of running directly in your web browser without the need for software installation or upgrades. The drawback of QuickBooks Online is that it offers fewer capabilities than its older, desktop equivalent (Professional).
QuickBooks Online is a good fit, generally speaking, for legal firms that:
Are Individual or Small Practices
Need of very basic accounting services
Prefer using a web browser for accounting
QuickBooks Professional
The following more sophisticated features are only accessible through QuickBooks Professional and not QuickBooks Online:
Strong Budgeting: Budget vs. Real Memorized Transactions
Advanced Custom Reporting
Manager of Loans and Amortization Tables
Using QuickBooks: Desktop, Hosted or Online
QuickBooks is of two types: Professional (Desktop) or Online, with the former being more developed and robust.
There are effectively three ways by which you can use QuickBooks:
QuickBooks Professional which is installed locally on your firm's desktops/server (On-Premise).
QuickBooks Professional runs within a Private Cloud / Virtual Desktop (Cloud).
QuickBooks Online (Cloud).
QuickBooks Professional Which is Installed Locally
Installing QuickBooks on your legal firm's local desktops and server is your best option as a starting point (s). This entails setting up a shared folder to store your QuickBooks business file, installing QuickBooks on the desktops of the necessary users, and connecting the computers to your server. The QuickBooks server component needs to be installed on the on-premise server at your company.
Since your employees can't operate from anyplace with this choice and it necessitates managing and maintaining internal IT infrastructure, it is usually the least preferable.
QuickBooks Professional in a Private Cloud / Virtual Desktop
The Hosted Private Cloud, or Virtual Desktop, is your second choice for using QuickBooks Professional (the desktop edition). (These terms are used here interchangeably.) This entails working with a Cloud Service Provider to host QuickBooks Professional (perhaps together with your other software, documents, and data) in a fully hosted environment and provide a Virtual Desktop for everyone in your company to use (from anywhere).
This is likely the best choice because it combines all the advantages of the Cloud with the full feature set of QuickBooks Professional (no servers to manage, increased data security, the ability to work from anywhere).
QuickBooks Online (Web Based)
Utilizing the web-based, lightweight editions of QuickBooks Online is your third choice. Simply create logins for any employee of your business who requires one by opening a QuickBooks Online account (price details are below).
This choice is likely best suited for lone practitioners and extremely small law firms (5 total people or less). If your legal company only need quick and dirty accounting and doesn't require the more robust feature set and capabilities of QuickBooks Professional, QuickBooks online can be a fantastic choice.
Complete Feature List of QuickBooks
Although it lacks several capabilities specifically for law firms, QuickBooks does a great job managing the essential aspects of business accounting.
Time and Cost Monitoring
Keep track of billable hours and associated costs for a certain client or topic. The ideal way to Manage Time Tracking is, however, through specialized law practice management software.
Profit and Loss , Balance Sheet, and Chart of Accounts
The foundational components of accounting, such as a full Chart of Accounts, P&L accounts, and Balance Sheet accounts, are all included in QuickBooks.
Accounts in Banks and Credit Cards
There are registers in QuickBooks for handling credit cards, lines of credit, operational accounts, and bank accounts.
Financial Reporting QuickBooks offers both the option to construct your own custom reports as well as the basic reports (Income Statement, Balance Sheet, Cashflow Statement).
Budgeting
Establish a monthly hard budget and compare your actual spending to the plan each month (Budget vs. Actual).
Management of Clients & Vendors
The fundamental management of Clients and Vendors in QuickBooks comprises the capacity to maintain contact details and view transactions for each specific Client or Vendor.
Your Accountant's Access
Both QuickBooks Professional and Online have features that let you grant your accountant access to your financial records.
Trust Accounting Management of trust funds, including trust account reporting, using trust/IOLTA accounting.
Separate Billing
Split billing or the option to assign invoices to various attorneys' clients is not features of QuickBooks.
Legal Billing Statistics
Report revenue and billing for each Matter, Client, and Originator, among other information.
Practice Management Integrations
As stated, QuickBooks is powerful accounting software, but it lacks some features specific to law firms, such as time tracking, legal billing, and trust accounting. Thankfully, QuickBooks interfaces with a variety of Law Practice Management tools. These comprise:
LEAP
Clio
Time Matters
Rocket Matter
My Case
Practice Panther
Bill4Time
Firm Central
QuickBooks Pricing
Data from customers, consultants, and occasionally the program publisher is used to create the pricing information that is supplied.
QuickBooks Professional
Pro Plus: $199.99 / Year
Pro Plus Payroll: $599.99 / Year
Enterprise: $1147.50 / Year
QuickBooks Online
Essentials: $20 / User / Month
Plus: $35 / User / Month
Advanced: $75 / User / Month
QuickBooks in the Cloud
According to what has been stated above, QuickBooks Professional is more sophisticated and, for the majority of law firms, is a better fit than QuickBooks Online.
Your legal company may enjoy the benefits of the cloud while avoiding server maintenance and IT issues by running QuickBooks Professional in a private, secure cloud through a virtual desktop platform.
Advantages of QuickBooks Professional in the Cloud
Getting the Best of Both Worlds
While taking use of the benefits of the Cloud, keep the reliable legal software that your organization is dedicated to and depends on.
Working Remotely
Discard cumbersome VPN and remote computer login "solutions," and free yourself from the office. You can access your legal software, documents, and email from anywhere due to a private cloud's secure, user-friendly virtual desktop.
Compliance & Data Security
Platforms like Uptime Practice's secure private cloud keep your software and data secure. End-to-end data encryption, multi-factor authentication, geographical data redundancy (backups), virus protection, and ransom ware protection will keep your data safe and your business compliant.
Get Rid of Server and IT Problems
Even with a qualified local IT support company, maintaining servers and managing IT is a hassle. A private cloud, like Uptime Practice's, offers all required server infrastructure, managed, backed up, and ready-to-use, allowing you to concentrate on your business and your clients.
Ability to Reduce Downtime Private Cloud Systems, like Uptime
Practice run round-the-clock by experts and are constructed with enterprise-grade infrastructures. Your company's productivity is increased while downtime is reduced.
Versatile & Scalable
Keep an open mind: Cloud-based solutions provide you the flexibility to scale users, software, storage, and options up or down as necessary.
Economical
When compared to operating on-premise, internal servers and IT equipment, Private Cloud solutions regularly offer a reduced Total Cost of Ownership. Read up on the Business Case for Private Cloud.
Conclusion
Teamwork is important, and Clio and QuickBooks Online are a great combination for law firms. Working in team, this integration develops a comprehensive legal accounting solution that helps attorneys provide a client-centered experience by staying organized and current on all matters pertaining to billing and finances. By making more time available, lawyers can devote more of their time to serving the requirements of their clients and generating more business for their companies. You can connect with Dancing Numbers team via LIVE CHAT for know how to integrate quickbooks with Clio.
Accounting Professionals, CPA, Enterprises, Owners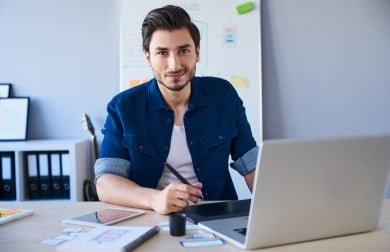 Looking for a professional expert to get the right assistance for your problems? Here, we have a team of professional and experienced team members to fix your technical, functional, data transfer, installation, update, upgrade, or data migrations errors. We are here at Dancing Numbers available to assist you with all your queries. To fix these queries you can get in touch with us via a toll-free number
+1-800-596-0806 or chat with experts.
---
Frequently Asked Questions (Faqs)
What are the Top Six Deductions for the Lawyer and Law Firm?
The top 6 deductions for lawyers and law firm are:
• Expenses for home and office
• Expenses for Advertising, Entertainment and promotion.
• Expenses of Travelling
• Cost for legal education
• Periodicals and books
• Convenience fees for credit card
What are the Benefits of the Legal Trust Accounting in QuickBooks?
Managing QuickBooks trust accounting with Clio and QuickBooks Online for lawyers has a number of advantages, including:
• Trust accounting that is accurate and compliant
• Adding the trust balance of a client to their invoice
• Making sure you don't spend more than is set aside in trust.
What do you Understand by Law Firm Account Receivable Automation?
Automating your sales collection digitally is what accounts receivable management in law firms entails. The payments you have not yet received in exchange for your services are known as accounts receivable.
Standard accounts receivable processes for legal firms can be labor-intensive and time-consuming; requiring work both before and after the service is rendered. In addition to billing, you'll also need to manage payments made and those still owing, discuss pricing expectations before signing a contract, and more.