As QuickBooks alternatives, Zoho Books and Xero offer similar features. Due to its scalability and mobile app functionality, Zoho Books is ranked first, while Xero is ranked second due to its price, user capacity advantage, and worldwide popularity.
Save Time, Reduce Errors, and Improve Accuracy
Dancing Numbers helps small businesses, entrepreneurs, and CPAs to do smart transferring of data to and from QuickBooks Desktop. Utilize import, export, and delete services of Dancing Numbers software.
As you are probably aware, QuickBooks currently holds the title of best accounting software. Although QuickBooks has several advantages, such as industry domination, ease of use, and scalability, small-business owners may look at alternatives depending on their budget and the features they require. Just make sure your data isn't "stuck" if you decide against it before making a decision. Especially if your needs change as your business expands, you want to be able to move data in and out of solutions with ease.
Top Ten Alternatives to QuickBooks (Free & Paid):
Here is the list of 10 best QuickBooks alternatives for 2023.
1. Xero: Best for Unlimited Users
Small business owners appreciate that Xero is simple and free of accounting jargon. Just easy-to-understand language that makes it simple to decide what to do with your transactions, no debits or credits here. Additionally, the application provides several of the same fundamental accounting capabilities as QuickBooks Online, such as bank feeds, logical bank reconciliation, and straightforward inventory tracking and reporting.
All three of Xero's pricing packages offer an unlimited number of users. The $12/month early plan might be suitable for you if you run a small business, but keep in mind that you can only enter up to five bills and 20 invoices. To move to the $34/month Growing plan, most small businesses outgrow this package. The Established plan, which costs $65 per month, is required for more complex businesses that work with multiple currencies, need to claim expenses, and need to manage projects.
2. Sage
Sage is a package of full accounting which offers desktop and cloud products. For self-employed people and micro businesses, Sage Accounting's cloud-based solution includes a $10 monthly plan; for small businesses, it has a $25 monthly plan. The latter unlocks access to limitless collaboration, quotations and estimates, cash flow forecasting, and purchase invoice management. Additionally, POS connectors, e-commerce features, sales and marketing features, and HR tools are offered.
Similar to Intuit, the company behind QuickBooks, Sage offers a wide range of solutions to assist you in growing your business, including an accountant partner program and its series of conferences.
3. FreshBooks: Best for Service-based Businesses & Freelancers
What began as software for creating invoices has evolved into a powerhouse for the self-employed. With FreshBooks, you can track your expenses, generate reports, invoice and collect payments from clients, as well as track sales tax. FreshBooks also works with a suite of external applications, as it helps you build a truly customized solution for your business.
FreshBooks starts at $15 a month, however, the majority of small businesses will require the $25 plan. Although a business may need a more powerful choice by the time it reaches this stage, there is also a Premium option that costs $50 per month.
4. Wave Accounting: Best Free Alternative to QuickBooks
You can connect your business bank account to Wave Accounting, which is free accounting software, so your bookkeeping information will automatically. The solution comes with a number of tools, including integrations powered by Zapier, receipt scanning, unlimited collaborators, accounting reports, and invoicing.
But be in mind that extra fees apply to features like sending and receiving payments and managing payroll. As a result, we are unable to suggest Wave for huge teams. However, Wave is the best option available if you need a simple accounting solution that is free.
5. Zoho Books: Best Overall QuickBooks Alternative With an Outstanding Mobile App
The Zoho One suite of services, which includes over 40 different business apps, such as customer relationship management, HR tools, and reporting options, includes Zoho Books as one of its products. The four plans offered by Zoho Books differ in terms of functionality, the number of users, and workflows. Initially, Zoho provides a free plan. The Standard plan then costs $20 per month, followed by the Professional plan at $50 and the Premium plan at $70.
Invoicing, estimates, the ability to integrate your bank accounts, reporting tools, a client portal, the ability to integrate with any of Zoho's other software, as well as third-party tools like Zapier and a Stripe integration are features you'll get regardless of your plan.
6. Bonsai
The next product on our list of QuickBooks alternatives is Bonsai, an all-in-one product suite with some nifty accounting tools for freelancers. By creating an expense, assigning it to a project, and attaching those expenses to an invoice, Bonsai allows you to keep track of your billable expenses. To import your spending, you can also link your bank account. Additionally, Bonsai offers analytics and expense reports so you may track your company's spending over time.
You can set up recurring payments using Bonsai and get paid with a credit card, an ACH transfer, PayPal, or even bitcoin. A freelance tax calculator, reporting functions, time tracking, and the option to design unique client proposals and contracts are further tools.
The Workflow plan from Bonsai costs $19 per month, and the Workflow Plus plan is $29 per month. Project management, proposals and contracts, invoicing, payments, and time tracking are all included in the Workflow plan. Clients and projects are also unlimited. You have access to services like the client portal, subcontracting, priority support, workflow automation, and client questionnaires with the more expensive plan. Additional users who want to collaborate can be invited for $9 per month each.
7. FreeAgent
The accounting software FreeAgent was designed specifically for owners of small businesses. It has a single monthly cost of $24 and offers nearly all the accounting features you could ask for. This includes sending invoices, keeping track of expenses, figuring sales tax, and providing you with a dashboard that shows you your cash flow in real-time. Unlimited users, automatic bank feeds, and a mobile app are other benefits of FreeAgent.
8. Sage 50 Cloud: QuickBooks Desktop Alternative for Multicompany Accounting
If you need to manage the books for multiple companies, Sage 50 cloud is great accounting software. Each company must have a separate subscription to QuickBooks Online, which can get very expensive. While QuickBooks Desktop does allow unlimited companies, remote access to the data requires purchasing a costly QuickBooks cloud hosting service.
In contrast to QuickBooks Desktop, Sage 50cloud not only supports multiple companies but can also combine them into a single entity and prepare consolidated financial statements. By clicking "Take a test drive" on Sage 50cloud's website, you can access a hosted version of the software with example data and analyze it.
9. Quicken
You can manage and keep track of tenants with Quicken, but not with QuickBooks Online. Because of this, Quicken may be a better option for rental property owners than QuickBooks.
Quicken keeps things simple by concentrating just on your income and expenses rather than keeping track of assets and liabilities, in contrast to double-entry bookkeeping software. In addition to accounting for rental income, Quicken may also be used to track your finances, including your retirement funds. To manage your rental property, you'll need the Home & Business edition, which costs $103.99 annually.
10. Sage 100 Contractor
Sage 100 Contractor, which was named the best construction accounting software, is a sophisticated accounting system created for contractors to perform bookkeeping and project management. Although learning the program will take some time, it will provide you with the information you need to operate your construction business even if you can't personally oversee every project. If you have an experienced bookkeeper, it will work better and is more expensive than QuickBooks Online. For a free trial of Sage 100 Contractor, go to the Sage website.
When to Use a QuickBooks Alternative?
Small business accounting software is dominated by the excellent bookkeeping application QuickBooks Online. However, there are three scenarios in which you might think about switching from QuickBooks to another bookkeeping program.
1. QuickBooks is too Expensive
The most popular version of QuickBooks, QuickBooks Online Plus, costs $80 a month, which may seem expensive to many very small businesses. Before deciding that you cannot afford QuickBooks, we advise you to consider how much value it offers you. If you use the bulk of its functions, this excellent software is probably worth the cost. QuickBooks sometimes offers far more features than you require.
2. QuickBooks has Unnecessary Features
You must use a majority of its QuickBooks features in order to be worth the cost. For example, QuickBooks enables you to keep track of inventory costs, allocate income and expenses to both classes and locations, generate custom tags to group transactions in any way you can think of, and calculate sales tax rates automatically based on customer addresses. There are far more affordable and straightforward bookkeeping options available if you only want to issue invoices and pay bills.
3. Companies in Specialized Industries
Since it is so flexible, QuickBooks can be adapted to the accounting requirements of almost any industry. However, because each industry is different, it may be advantageous to use specialized software to handle the accounting and manage the business, and meet other regulatory requirements. Churches, NGOs, trucking, restaurants, and law companies are a few examples of specialized businesses where QuickBooks might not be the best choice.
In the above blog, you will see the 10 best QuickBooks Alternatives in 2023. These alternatives are one of the best alternatives for QuickBooks. All the important features of the QuickBooks alternatives are mentioned. But in case you are facing an issue related to QuickBooks Alternatives then you can connect with Dancing Numbers experts any time as they are available round the clock.
Accounting Professionals, CPA, Enterprises, Owners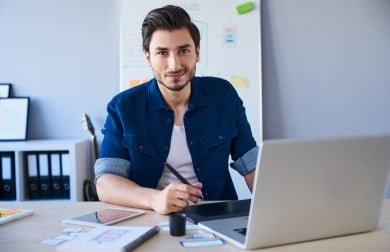 Looking for a professional expert to get the right assistance for your problems? Here, we have a team of professional and experienced team members to fix your technical, functional, data transfer, installation, update, upgrade, or data migrations errors. We are here at Dancing Numbers available to assist you with all your queries. To fix these queries you can get in touch with us via a toll-free number
+1-800-596-0806 or chat with experts.
---
Frequently Asked Questions (Faqs)
What Accounting Functions do You Need to be Able to Handle?
● Send an invoice to your customers or clients for payment later.
● For future payment track bills.
● Keep track of and manage your equipment or other business assets.
● Track expenses and income by job, project, or customer.
● Obtain and send sales tax.
● Payroll management for you or your team.
What is the Difference between Desktop and Cloud Accounting Software?
There are a few key differences that is mentioned below:
Desktop Small Business Accounting Software: You must install desktop software on your computer and run it there. Additionally, your computer also stored the data for all of your business accounts.
Cloud Small Business Accounting Software: This accounting software operates on the internet. You don't need to install any software on your computer to use it. Your business account data is kept on a cloud server. You visit a website and log in using a username and password to access the Cloud software. This implies that you can use any device and location to access software with an internet connection.
Is there a Free Version of QuickBooks?
No, There is a QuickBooks Trial Version (Account) that is available for 30 days. You must then purchase a paid version of QuickBooks after that.