It is a known fact that property management firms have unique accounting software needs. QuickBooks accounting software is the best suited for real estate property management.
However, when business owners opt for QuickBooks Online for Property Management, it is crucial to keep the Profit and Loss separate from the different properties you handle. Then running relevant reports for the owner of the particular properties become compulsory. However, with QuickBooks Online, it is possible to do both if certain fields are mapped in a specific way.
Save Time, Reduce Errors, and Improve Accuracy
Dancing Numbers helps small businesses, entrepreneurs, and CPAs to do smart transferring of data to and from QuickBooks Online. Utilize import, export, and delete services of Dancing Numbers software.
Now let us learn how landlords use QuickBooks.
How Property Landlords use QuickBooks?
QuickBooks will enable you to set up your company plus the customer files as different properties. It will enable you to manage tasks like collecting rent from the said occupants and then paying the management companies and property owners on top of any additional charges included in the maintenance of the property.
QuickBooks can create as well as manage two company files, in regard to real estate property management:
Property Management Company: A particular file that registers receiving income for handling of properties.
Rental Property Company: For paying bills, collection of rent, and handling the property of the owner.
It will keep the transactions of the companies isolated from each other, enabling you to set up vendors, tenants, items, accounts, monitor the rent income, register security deposits, pay the property owners, and record the expenditure for every property.
From the property management point of view, it will be possible to set up property owners as customers then set up particular accounts and items and then register the property management income.
How to Set up QuickBooks Online Advanced for Property Management
The primary set up for property management in QuickBooks Online Advanced does not vary from other versions of the accounting software.
Classes or Customers: For QuickBooks Online Advanced, you need to use both. The reason for using classes is reporting. Using a class for every building allows you to run reports for the total building. The reason for utilizing customers is for monitoring.
In the given customer list, it should be set up as given below:
Properties – Customers
Tenants in the information sections
Units – Sub-customers
The particular units are going to be inactive the moment the tenants step out. After that you need to set up new versions of the units and then mark them as vacant. It will remain like that as long as a new tenant is not appearing.
Services and Products: You will require a service item for every property. You will also require a service item for every security deposit.
How to Use QuickBooks Online for Property Management Purpose?
Here are the steps to use QuickBooks Online for Property Management:
Step 1: Set up Every Unit or Property You Handle as a Customer.
When you do so, you will be able to set the expenses as billable and you will be able to charge those bills back to the owner of the property. You can easily check a Profit and Loss report and then filter by unit or property on seasonal, monthly, or year-to-date bases are required.
Step 2: Utilize Location to Point out the Various Property Sites
Set it up from the beginning when you prepare your QBO file. After that you can run reports by location and units. This is important to the property owners in case they have more than one property or unit.
In order to switch on the location tracking:
Step 1: Navigate to Settings Gear Icon.
Step 2: Then go to Account Settings and then move too Advanced.
You can select the label for your particular location.
Step 3: Utilize Class to Point out Various Kinds of Service Offerings
Any service or operation required for a property can be classified with the help of class field in QuickBooks Online. This classification is the key to a proper property management reporting. For instance:
Distinguish the COGS for every property or service.
Run a Profit and Loss and comprehend about the service that is issuing the major income.
Analyze margins by customer or class and find the primary costs for every property you are handling.
Step 4: Utilize Category to Code the Income and Expenses Accounts
Categories can be set up with the help of the account name to monitor the various expenses and the property management services you provide. All you need to do is choose from the drop-down menu when you register a transaction in QuickBooks Online.
Account categories can easily be set up in two convenient ways as mentioned below:
Step 1: Navigate to Settings Gear Icon.
Step 2: Go to the option, Your Company.
Step 3: Now move to Chart of Accounts and press New.
You can also add categories from the Expense window itself.
Step 5: Register Expenses Plus the Income by Syncing with a Cloud Accounting App, Manually, or a Mix of Both
Usually utilizing QuickBooks Online for the purpose of Property Management you register transaction with the help of the same method that can be used for other businesses, with a set of some helpful steps:
Step 1: Choose the class to show the service it concerns to.
Step 2: If it is expenditure for any unit or properties you handle, it should be striked as billable.
Step 3: Now choose the right unit or property from the particular customer drop-down menu.
Step 6: Utilize the Split Function for the Vendors Offering Multi-service
When adding expenses, utilize the split function to register an invoice that comprise two other kinds of services. To do so, you must use the transaction from inside the Banking menu and change the transaction with the help of the split button.
Step 7: Run Reports as Required
Now when the QuickBooks Online file is set up for property management, it is possible to run reports such as Balance Sheets, Profit and Loss Statements, etc., by customer, location, and class. This will hugely help with all kinds of reporting you are needed to give to the owners of the property.
How to Monitor Multiple Properties in QuickBooks Online?
It is possible to monitor multiple properties in QuickBooks Online. Just turn on and use the class tracking facility. After that, add all the properties to your particular class list.
Here are the steps to monitor multiple properties in QuickBooks Online:
Step 1: Navigate to the Gear icon and choose Account and Settings.
Step 2: Choose Advanced and then choose the Categories section to change.
Step 3: Review track Classes and then check the option, Warn me when a transaction is not allocated to a class.
Step 4: In the Assign Classes, choose the option, one to entire transaction. You can also choose the option One to each row in transaction.
Step 5: Press Save and then click done.
Once completed, you can prepare and manage classes in your QuickBooks Online. You will witness the Class field when you make a transaction that you can utilize to tag a particular class to a given transaction.
How to Record Transactions for a Property Management Company in QuickBooks?
Here are the steps to record transactions for a property management company in QuickBooks Online:
Prepare a Company File for a Particular Rental Property Business
This is where you monitor transactions for every property handled and recording of expenses and rent income.
Set up Vendors and Tenants: Set up properties as tenants as customers, customers, or owners as vendors or jobs of properties
Set up the Items and Accounts: Set up checking of security deposits as liabilities, accounts as assets, property owner payments and property management expenses as expenses, common area maintenance and rent income as income
Register Security Deposits: For a security deposit, use a liability account
Monitor Rent Income: Register rent earning as invoices if you get payments sometime later or as sales receipts if you get payments immediately
Register Expenses for Every Property: Register expenses of the property like utilities, property maintenance, and repairs. Register them as bills if they clear the amount later.
Pay the Owners of the Property: Use the P&L reports to determine how much to send to the accounts of the property owner's. Write checks for the payment and then tick it as a payment for vendor.
In today's article, we have tried to provide a complete overview of QuickBooks Online Advanced for Real Estate property Management. We have mentioned all the details concerning this topic.
Still if you think something is not clear or you have some confusion regarding the explanation provided above, you can connect with Dancing Numbers experts via LIVE CHAT.
Accounting Professionals, CPA, Enterprises, Owners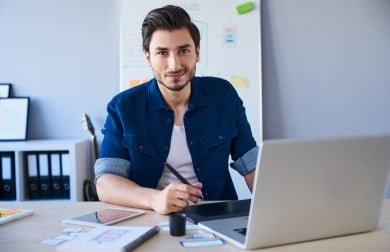 Looking for a professional expert to get the right assistance for your problems? Here, we have a team of professional and experienced team members to fix your technical, functional, data transfer, installation, update, upgrade, or data migrations errors. We are here at Dancing Numbers available to assist you with all your queries. To fix these queries you can get in touch with us via a toll-free number
+1-800-596-0806 or chat with experts.
---
Frequently Asked Questions (Faqs)
Why Landlords and Rental Managers use Accounting Systems for Property Management?
Just like any business, you need to and must monitor the success and failure as well of the rental properties you own with the help of a sound and proper accounting system. Keeping a proper record of your financials will help you to safeguard your funds if you ever wish to buy extra properties, since banks will require the records of your profits and reserve funds from your present investments.
Not to mention, if you ever face a real estate audit, maintaining a proper record of your accounts for tax purposes is imperative.
How many Users QuickBooks Online Advances Allows in a Real Estate Property Management Company?
In a real estate property management company, QuickBooks Online Advanced allows around 25 users. You may have the following users:
• The Owner
• The Bookkeeper
• Managers