When thinking about what could be the best way to lead in the game of business finances, it's the creation of a budget that tops the most. And the good news is that QuickBooks helps you to create and track budget with ease for your business.
Save Time, Reduce Errors, and Improve Accuracy
Dancing Numbers helps small businesses, entrepreneurs, and CPAs to do smart transferring of data to and from QuickBooks Desktop. Utilize import, export, and delete services of Dancing Numbers software.
When you have created a budget in QuickBooks, it helps you in managing multiple activities along with enabling you to closely analyze business needs, resources, and funds.
This article will help you with explanatory steps so that you have a transparent understanding of how to create and track Budgets in QuickBooks Desktop.
Steps to Create and Track Budget in QuickBooks Desktop
Step 1: Start by tapping on the Gear icon and click on the Tools List.
Step 2: Find Budgeting and choose it.
Step 3: Select New Budget.
Step 4: Once you have performed the previous step, you would notice that a mini-interview window has appeared. Hit the Next option.
Step 5: In this step, You need to tap on No Amounts.
Step 6: You can start by creating a budget from the scratch here on from this step. To proceed, choose Next.
Step 7: An option stating Don't Subdivide would pop up, following to which you need to click Next.
Step 8: Find a fiscal year and pen down the respective Budget name you wish to assign.
Step 9: Once done in assigning the budget name, you need to tap on Finish.
Step 10: You will find a Budget Window next to this.
Step 11: Select Billable Expense, Income and start filling up the amounts to be specified in the budget for each respective month.
Step 12: Hit on Save.
Step 13: Complete the process by hitting Finish.
Note: Often new QuickBooks users who do not have technical background think skipping one step is not a big deal. Do not make this mistake and follow each and every step strictly. Once all the steps are completed you can create and track the budget on QuickBooks desktop.
Now it must be quite easy and smooth for you to understand how to create and track budget in QuickBooks Desktop. Each of the steps mentioned above must be followed in their sequence/order which will further help you to get a better understanding of how to create and track budget in QuickBooks Desktop.
But, there might be either a few technical issues or peculiar downtime errors or the lack of clarity of this article, that can still give you a tough time while creating budget in QuickBooks Desktop.
In any such scenario, where you feel you are stuck while creating and tracking the budget in QuickBooks Desktop, seek professional assistance immediately.
Accounting Professionals, CPA, Enterprises, Owners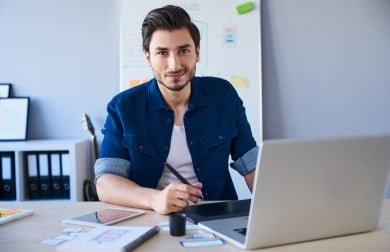 Looking for a professional expert to get the right assistance for your problems? Here, we have a team of professional and experienced team members to fix your technical, functional, data transfer, installation, update, upgrade, or data migrations errors. We are here at Dancing Numbers available to assist you with all your queries. To fix these queries you can get in touch with us via a toll-free number
+1-800-596-0806 or chat with experts.
---
Frequently Asked Questions (Faqs)
Why Create a Budget in QuickBooks Desktop?
There are multiple plus points you can score for your business when you choose to consider creating a budget in QuickBooks Desktop:

Right from compilation to refining business strategy, creation of budget includes all


From your current QuickBooks file, you can fetch projected income details


Assist in speeding short interview which provides more of background information


Enter your projected payment information


At any given point in time, you can quickly edit and renew updates or information about your business


From your current QuickBooks file, you can also insert projected income details
Before proceeding with the current year's budget, I want to review my last year's data. How can I do that?
Sounds completely logical and fair. Advisably, you should be reviewing your last year's budget data before you are all set to proceed with the next year's budget. To go ahead with this, make sure that the respective fiscal year for the reviewing data has been set correctly:

Visit the Company Menu and choose My Company


Tap on the pencil-shaped icon, followed by clicking on Report Information


Verify the first month of the fiscal year is right
After verifying the fiscal year, follow the steps projected below for proceeding further with reviewing the last year's data:

Visit the Reports Menu and take your cursor on the Company & Financial


Chose Balance Sheet Detail or Profit & Loss Detail (depends on whether you wish to start budgeting or forecasting)


Hit on the Dates drop-down and choose Last Fiscal Year


Click on Refresh
How can I Create a Forecast on QuickBooks?
If you are using QuickBooks Enterprise, QuickBooks Accountant, or QuickBooks Desktop Premier, you can start with forecast cash flow, revenue, and a lot more from the scratch:

Visit Company and take your cursor on Planning & Budgeting


Choose Set Up Forecast


Tap on Create New Forecast


Set up a respective fiscal year for the specific forecast you are going to create along with mentioning criteria such as Class Tracking, Jobs. Although, that is optional


Choose either start from the scratch option or creation of forecast from the previous year's actual data


Click Finish
How to Copy an Existing Budget on QuickBooks?
If you wish to copy an existing budget on QuickBooks, the following steps directed below must be taken into consideration and implemented accordingly:

Tap on the Gear icon


Click Budgeting


Locate the budget which you wish to copy


Choose Copy from the drop-down


Start typing the "New Budget Name" and the "fiscal year"


Select Create Budget


Navigate to the option Update the Budget Amounts and choose it


Tap on Save and Close
What kind of Reports can I Print while working on the Budgets in QuickBooks Desktop?
The kind of reports you can print while working on the Budgets in QuickBooks Desktop are:

Up to 5 years Pay and cost projections


Balance sheet report


Profit and Loss report


Money arranging report