Budgets are very helpful in terms of estimating a company's future performance of the financial. A budget can be used to create a future plan and to calculate performance by comparing actual results to the budget. Moreover, you can import budgets into QuickBooks Desktop from Excel at any time. But importing a budget from excel into QuickBooks is not as simple as you think. However, once you try it and understand the concept, you can perform yourself. The below write-up gives you complete awareness and explains step by step how to import budgets from Excel so read out the guide very carefully till the end.
Save Time, Reduce Errors, and Improve Accuracy
Dancing Numbers helps small businesses, entrepreneurs, and CPAs to do smart transferring of data to and from QuickBooks Desktop. Utilize import, export, and delete services of Dancing Numbers software.
How to Convert Excel Spreadsheet into a Format can be Imported.
Go to the QuickBooks budgeting template in Excel. You can delete any accounts but you don't need, especially balance sheet accounts. The deletion could leave you with debits and credits for your spending and income accounts. It would be beneficial if the credits were converted to negatives and the debits were converted to positives. To accomplish this, create a formula (debits-credits) and then drag it over the entire excel spreadsheet.
The debits minus the credits will be your current calculated annual budget, which will be you're starting point. You have an annual budget, but it's simpler to project month by month for the whole year, from January to December.
Step by Step instructions for Import Budgets into QuickBooks Desktop from Excel
For best import results carry out the below-mentioned steps but it is suggested you follow these steps in the given sequences:
First, you have to create a file with necessary heading and in QuickBooks, you export an empty budget file:

Go to the file >> Utilities >> Export >> Budget
Save the budget (year).iif (it must be saved as an *.iif file)

In your QuickBooks Chart of Accounts, you'll need to add two accounts:

3300: Earnings from construction >> Contracted
4400: COGS Contracted Jobs

Next, you are required to export the Chart of Accounts:

Go to the File >> Utilities >> Export >> Chart of Accounts
Save it as COA.iff

Open your Proforma (Invoice template Excel) spreadsheet and move to the "Year 1 – Combined" tab
G14 to T106 is the range of cells that are required to copy
Paste it into the budget file starting at cell B4 using "Paste Special" which is found on your "Edit" using drop-down list
Select to paste "Values" and Operation "None"
Any account names in your budget file should be moved from column C to column B
Copy "BUD" all the way down your budget list into cell A4
Copy the word "MONTH" from cell C4 down your budget list
Copy the date "1/1/02" from cell P4 down your budget list
In column B of your budget file, replace the Account name with the Account name from your Chart of Accounts file (also found in column B). With the following exceptions, clear any cells in column B for any subtotal or total lines:
Earnings from Construction: Income Received should go on the Total 3000 – Earnings from Construction – T&M line
Salaries and Fringe Benefits: Indirect Labor: Indirect HRS Wages should go on the Total 6030 – Indirect Labor line
Change income numbers to negative numbers (should be the two lines: Income Received and Contracted)
Columns D to O should be formatted with "Number" to 2 places
Afterward, save the Budget file
Finally, you have to perform the steps to import budget file into QuickBooks:

Go to the File >>> Utilities >>> Import
Select "Budget.iif" and then click on the Open tab

In the end, check your budget by moving to the Reports >> Budget >> Profit & Loss overview.
Hopefully, this blog covered the major information regarding How to Import Budgets into QuickBooks Desktop from Excel. With the above-discussed steps, you can successfully execute the import process.
Accounting Professionals, CPA, Enterprises, Owners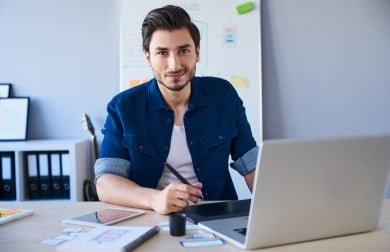 Looking for a professional expert to get the right assistance for your problems? Here, we have a team of professional and experienced team members to fix your technical, functional, data transfer, installation, update, upgrade, or data migrations errors. We are here at Dancing Numbers available to assist you with all your queries. To fix these queries you can get in touch with us via a toll-free number
+1-800-596-0806 or chat with experts.
---
Frequently Asked Questions (Faqs)
How to upload the Intuit Interchange Format (.IIF) Files while Importing Budgets into QuickBooks Desktop from Excel?
Uploading of the .IIF files is important if you are performing the import or export process:
1. First, go to the File
2. Choose the Utilities tab
3. Select the Import tab
4. At last, hit the IFF files.
What and all Budget Reports can be Printed in QuickBooks Desktop?
It can print the following reports:
● Balance Sheet Report
● Pay and cost projections for up to 5 years
● Money Arranging Report
● Profit and Loss Report.
Is it Possible to Import a Budget from Last Year's P&L by Month into QuickBooks Planning and Budget to build a new Budget without having to type Thousands of Numbers in it?
Yes, it is possible to import and there are two ways to make a new budget without having to manually enter information. You have the option of importing the previous year's budget or creating a budget using real data from the previous year. This allows you to copy an existing budget by changing the amount by using the accounts that you already have.