Sometimes while working in QuickBooks, you may come across a scenario where you will have to import the excel file into QuickBooks. In the below write-up, we will look into the ways to do it. You will need this option to import customer, vendor items, payroll list, and transactions from time to time.
Save Time, Reduce Errors, and Improve Accuracy
Dancing Numbers helps small businesses, entrepreneurs, and CPAs to do smart transferring of data to and from QuickBooks Desktop. Utilize import, export, and delete services of Dancing Numbers software.
Import of Excel Files with Advanced Import option
Step 1. First of all, click on File > Utilities > Import and then excel files.
Step 2. Now click on the Advance import option after clicking 'No' on Add/edit multiple list entries, after that you need to set up your account mapping.
Step 3. Now from the Import type drop-down, choose the data that needs to be imported. Match the columns between QuickBooks and import data and click on save.
Step 4. After setting up mapping and selecting the data for import, click on preview and verify the mapping and choose import to complete the process.
Import of Excel Files with Add/Edit Multiple lists option
Step 1. Click on lists > Add/edit multiple list entries.
Step 2. Now choose the List drop-down and select the list that you want to work with and filter the list to see a particular record.
Step 3. Now click on customize column button to choose the column you wish to see in Add/edit multiple list entries window. Or you can also select the default button to go back to the Pre-set columns.
Step 4. Now add or edit the entries by clicking the appropriate fields and save changes.
Accounting Professionals, CPA, Enterprises, Owners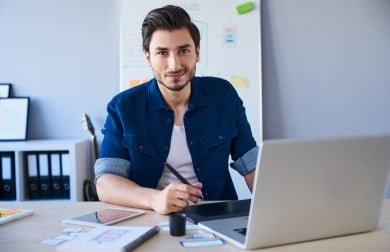 Looking for a professional expert to get the right assistance for your problems? Here, we have a team of professional and experienced team members to fix your technical, functional, data transfer, installation, update, upgrade, or data migrations errors. We are here at Dancing Numbers available to assist you with all your queries. To fix these queries you can get in touch with us via a toll-free number
+1-347-428-6831 or chat with experts.
---
Frequently Asked Questions (Faqs)
How can I import Journal Entries from Excel to QuickBooks?
You need to go to the file menu > choose Utilities and then click on import > now select General journal entries. After that, you need to browse and select the QBJ file you saved and you will be able to see all journal entries posted by your accountant on Add General journal entries window.
How can I Convert or open IIF Files through Excel?
At first open excel files > click File and then click on open > now click browse and search for IIF file > now select the file and click on open. Now you just need to follow the instructions advised by mfaster.
How can I Convert Excel to QBJ format?
At first, review transactions before converting and set the company name and id if needed, and click on convert to create the QBJ file. You can then import this QBJ file to QuickBooks.
How can I open the QuickBooks File in Excel?
First of all, open QuickBooks and click on Open from the drop-down menu, and right-click on the QBW file that you want to open. After selecting the file that you want to open click on the 'File in excel' option. This will convert the QuickBooks file into excel.
How to Import Checks into QuickBooks?
Click on Accountant menu > click batch enter transactions > choose checks as transactions type and bank accounts > now enter the check date, account, and amount. And click on save.