It is a well-known truth that most organizations in today's world make decisions based on data. In order to prepare for future growth and marketing strategies, companies gather a lot of data and use it to conduct in-depth analyses of their customers, products, and other offers. Data must first be extracted from all platforms used by the business and transformed into an analysis-friendly format, such as CSV or Excel Format, before conducting a proper analysis. Know how to set up QuickBooks Import Excel and CSV Toolkit.
Save Time, Reduce Errors, and Improve Accuracy
Dancing Numbers helps small businesses, entrepreneurs, and CPAs to do smart transferring of data to and from QuickBooks Desktop. Utilize import, export, and delete services of Dancing Numbers software.
Intuit QuickBooks is one of the most widely used systems today that many small and medium-sized businesses use to handle their financial data. After reading this article, you will get a complete overview of Intuit QuickBooks, its features, and how to use the QuickBooks Import Excel and CSV Toolkit to import CSV/Excel Files to QuickBooks in its entirety.
What are CSV Files?
CSV files are straightforward text documents with tabular data. The file's fields are separated from one another by commas. Although you may generate and edit CSV files with any text editor, such as Notepad, the majority of spreadsheets support this format.
Introduction to Intuit QuickBooks
Intuit created the software package known as QuickBooks, which focuses on accounting features. QuickBooks solutions provide on-premise Accounting applications and Cloud-Based versions that take business payments and help manage and pay bills seamlessly and payment for small and medium-sized businesses. In order to prepare for tax season, businesses often use it to track their revenue and expenses.
Also, Intuit provides QuickBooks Online (QBO), a cloud-based service, where users pay monthly subscription fees rather than an up-front cost and can only use the software through a secure online browser login. On a regular basis, Intuit provides patches and upgrades the Software automatically. However, it also includes pop-up advertisements for additional paid services within the Software.
What are the Key Features of Intuit QuickBooks?
Cross-Platform Access: Users of Intuit QuickBooks can access their accounts and run their businesses from any location using a Smartphone, computer, or tablet.
Access to Critical Features: Users of Intuit QuickBooks may quickly create personalized, professional invoices, sales receipts, and estimates. With the help of Intuit QuickBooks, you can better understand your cash flow and your company's business performance to make better decisions.
Intuitive Financial Reporting: Accounting Reports from Intuit QuickBooks which use embedded analytics to provide you a quick understanding of how your company is doing through customizable Dashboards and Reports.
Scalable: Intuit QuickBooks can store the details of an unlimited number of Customers and Suppliers.
No Accounting Knowledge Required: No prior knowledge of Accounting is required in Intuit QuickBooks.
Integrated Banking: Banking Statements and Transactions are updated automatically with the Banking integration feature of Intuit QuickBooks.
Introduction to Excel and CSV Files
To record data like numbers, texts, charts, formulas, etc Excel is used as it is a popular spreadsheet program. Excel is a part of the Microsoft Office Suite Software. Two extensions XLS and XLSX are supported by Excel File and it is mainly used to organize data and perform exploratory analysis.
The information is separated by commas in a CSV (Comma Separated Values) file, which is a plain text file used to store information from spreadsheets and tables. Most spreadsheet tools, including Microsoft Excel and Google Spreadsheets, support the use of CSV files. Data exchange between several applications is possible using it. A CSV file can be created in any editor because it is simply a plain text file.
What are the Steps to Set up QuickBooks Import Excel and CSV Toolkit for File Imports?
There is no need to waste time doing it manually if you need to import a lot of data into Intuit QuickBooks. It not only takes far longer than it needs to, but it also makes it more likely that errors will occur, which might potentially affect your entire CSV/Excel worksheet and your data analysis.
To import your CSV/Excel File to Intuit QuickBooks using QuickBooks Import Excel and CSV Toolkit you have to follow the simple steps that are mentioned below:
Step 1: Download the QuickBooks Import Excel and CSV Toolkit
The user must first download the QuickBooks Import Excel and CSV Toolkit onto their system in order to import a CSV/Excel file into Intuit QuickBooks.
Step 2: Install the QuickBooks Import Excel and CSV Toolkit
It's time to begin the installation process after downloading the QuickBooks Import Excel and CSV Toolkit. You can follow the instructions below to successfully install the QuickBooks Import Excel and CSV Toolkit on your system:
First, You have to go to the File Explorer of your computer or other option is that you can simply go to the Downloads section of your browser.
On the QuickBooks_Import_Excel_and_CSV.exe file, you have to double-click.
By doing this it will open the WinZip Self-Extractor window.
The QuickBooks Import Excel and CSV Toolkit can now be installed in the location of your choice. To do this, select Browse from the menu.
To extract the contents of the Toolkit click on Unzip.
Step 3: Import the CSV/Excel File of Your Choice
You are prepared to import any CSV or Excel file after installing the QuickBooks Import Excel and CSV Toolkit. You may import a wide variety of data into Intuit QuickBooks, including bills, invoices, charts of accounts, expenses, bank transactions, and much more. To do so, just follow the steps that are mentioned below:
After installing and starting Intuit QuickBooks on your system, the Left Panel will display a variety of import options. Choose the type of data file you wish to import by clicking it.
For example, click on Expenses if you want to import information from the Supplier's List into QuickBooks.
Select Suppliers List after clicking on Expenses.
Now you have to click on Browse to select the CSV/Excel File that you want to import and then click on Next.
You can easily set up the QuickBooks Import Excel and CSV Toolkit on your computer using these steps to begin importing your business data as CSV/Excel files!
You learned about Intuit QuickBooks, it's essential features, and how to set up the QuickBooks Import Excel and CSV Toolkit easily in this blog. In case you still face any issues related to this then you can connect with Dancing Numbers experts via LIVE CHAT.
Accounting Professionals, CPA, Enterprises, Owners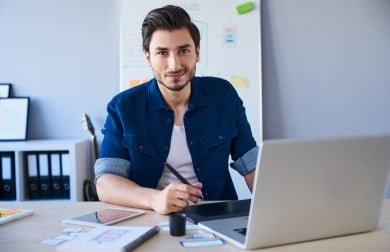 Looking for a professional expert to get the right assistance for your problems? Here, we have a team of professional and experienced team members to fix your technical, functional, data transfer, installation, update, upgrade, or data migrations errors. We are here at Dancing Numbers available to assist you with all your queries. To fix these queries you can get in touch with us via a toll-free number
+1-800-596-0806 or chat with experts.
---
Frequently Asked Questions (Faqs)
Can You Import a CSV File into QuickBooks?
Yes, even if the file is not from your bank, you can import it. Simply make sure to turn the spreadsheet into a CSV file before uploading it to QuickBooks Online.
How to Import an Excel Spreadsheet into QuickBooks?
• First, from the File menu you have to select Utilities, then Import, and then select Excel Files.
• Select No on the Add/Edit Multiple List Entries.
• Then you have to click on the option of Advanced Import.
• After that, you have to set up a mapping in the Setup Import tab.
• On the Mappings window, you have to complete all the necessary details.
How to upload Excel Data Files to CSV File for QuickBooks Pro?
• Select Excel Files from the Import menu after choosing Utilities from the File menu.
• In the Add/Edit Multiple List Entries windows that appear, select No.
• Use the wizard to import files. Then select the data type. QuickBooks displays an excel spreadsheet with formatting.