If you quite often send the same invoice to several customers, then Batch Invoice functionality in QuickBooks Online is the best option for you. It will save your time significantly. It will enable you to build many new invoices with your services, products, and quantities and you can either create a copy for the single customer or allocate them to a certain group of customers in a few clicks.
Save Time, Reduce Errors, and Improve Accuracy
Dancing Numbers helps small businesses, entrepreneurs, and CPAs to do smart transferring of data to and from QuickBooks Online. Utilize import, export, and delete services of Dancing Numbers software.
Also, if you have batches of invoices that are outside the periphery of QuickBooks, You can import them conveniently in a CSV file with the help of the Import Invoices mapping function seamlessly with QuickBooks Online.
How to Create Batch Invoices in QuickBooks Online?
Creating Batch Invoices is considered a substitute option to import invoices into QuickBooks Online. It is perfect for businesses that are required to make several invoices that deploy identical services.
In case you have an invoice you wish to send to several customers, you do not require to build a separate invoice for every customer. Rather, you can make a single batch.
However, before you start, you must ensure that you have set up the sales tax rate and terms, and send the method to every customer you wish to add to the batch.
Here is how you can create batch invoice in QuickBooks Online:
Step 1: Select Customers and then click Create Batch Invoices.
Step 2: Now either choose customers without making a billing group.
Step 3: You can also press Add to then them in in this particular batch.
Step 4: Use a billing group that you have prepared already. For that press on the drop-down arrow and choose the name of the particular group. Now create a new billing group.
Step 5: Press the particular drop-down arrow and press the Add New option to add a name for the particular billing group. Now, add the customers you wish to include in this particular group, and then press Save Group.
Step 6: Press Next.
Step 7: Add the line items for the particular invoice. Every customer's invoice comprises the sales tax rate, terms, and send process that you have set for that customer along with the line items you added in the batch.
Step 8: You can see your selections for every customer in the given Customer Center. Press right-click on a customer name and click Edit. Press the Additional Info tab to view your selections.
Step 9: Press Next.
Step 10: Go through the invoices list and press Create Invoices.
Step 11: From the given Batch Summary screen, you can click or email the invoices depending on whatever prescribed method you have chosen for every customer.
How to Create Several Invoices?
Here are the steps to create and work on several invoices altogether:
Step 1: Choose the option + New and press it.
Step 2: Choose Batch Transactions.
Step 3: Choose the Add+ button to make a new blank invoice. Every invoice you add is added in the numbered row.
Step 4: Choose any field to add info for every invoice.
Step 5: When it is complete, press Save.
How to Create Automatic Invoices in QuickBooks?
Here are the steps to create automatic invoices in QuickBooks:
Step 1: Launch the particular Web browser. Now go to QuickBooks and after that sign in. Use your particular User ID and password.
Step 2: Press Edit that is available on the top of the QuickBooks screen and choose the Preferences from the menu to open the particular Preferences screen.
Step 3: Press Invoice Automation in the given navigation menu given on the left to see the automation settings.
Step 4: Press the option Create Invoices and tell me about it. This should be done in order to enable QuickBooks to create automatic invoices and notify you about them. You can press the Create Invoices if you wish QuickBooks to build automatic invoices.
Step 5: Press the radio buttons like Any Activity, Monthly Activity, or Daily Activity to choose when to build the automatic invoice.
Send the Same Invoice to Multiple Customers
If you want to send the same invoice to multiple customers then follow the steps that are mentioned below:
First, you have to select +New.
Choose Batch transactions.
Then create the invoice that you want to duplicate.
Select Duplicate invoice for multiple customers under More options.
Choose the customers to whom you want to send the invoice.
After that select Next. Each customer's invoices are displayed in rows. In case you need to, you can edit each one separately.
Lastly, after completing select Save.
We hope that by now you have a clear idea about creating batch invoices in QuickBooks. We have explained in detail all the steps concerning the solution to this issue. You just need to make sure that you do not miss out on any.
Still, if you are stuck anywhere and think you need professional help in solving this problem, then we highly recommend you hire our services.
Accounting Professionals, CPA, Enterprises, Owners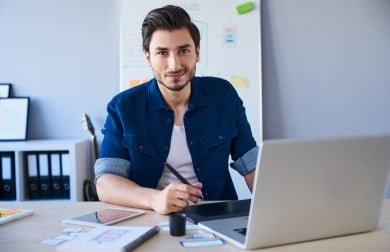 Looking for a professional expert to get the right assistance for your problems? Here, we have a team of professional and experienced team members to fix your technical, functional, data transfer, installation, update, upgrade, or data migrations errors. We are here at Dancing Numbers available to assist you with all your queries. To fix these queries you can get in touch with us via a toll-free number
+1-800-596-0806 or chat with experts.
---
Frequently Asked Questions (Faqs)
How to Duplicate an Invoice?
• Firstly, you have to go to the Invoice tab that is on the left navigation pane.
• Then choose the invoice that you want to clone.
• After that Go to More and click on Clone.
• You will see a duplicate copy of the invoice is obtained. If necessary then review the various fields and make changes.
What is a Batch Invoice?
Instead of individually entering information for each invoice, batch invoicing allows you to generate multiple invoices from a single entry input. Creating a single invoice for multiple clients who are billed monthly for continuous services is an example of batch invoicing.
What is Double Invoicing?
Having multiple invoices for the same goods or services is a straightforward indication of a duplicate invoice. It's possible that the invoices share the same date, purchase order number, and invoice number, indicating that they were at least once received.
How to Send a Similar Invoice to Different Customers?
Here are the steps to send the same invoice to several customers:
• Press +New.
• Choose Batch Transactions.
• Create the particular invoice that you wish to duplicate.
• Choose any field on the invoice that you wish to send to several customers. Then choose the Menu button.
• Choose Duplicate Invoice for Multiple Customers options.
How to Print QuickBooks Invoices at once?
Here are the steps to print all the invoices in QuickBooks at once:
• Firstly, log in to your particular software. Now go to the dashboard named QuickBooks company file.
• From the given sales tab, press Invoices.
• Select to press on Filter.
• In the form, add the details concerning Type, Customer Name, Delivery Method, Status Information, etc.
• Next, mark all those transactions checks that you want to print.
• From the particular action batch button, press to select the print transactions, and then the invoices will begin to print.
How to Comprehend the Process of Flag Invoices?
Here are the steps to comprehend the process of flagging invoices:
• Log into your software. Now go to the company file dashboard in your particular QuickBooks account. Now press the Add button.
• Now form the given drop-down, choose the invoices that must be printed.
• A form will showcase. Fill out the form.
• In the given Print/Review tab, a new dialog box will showcase. Check the total formatting and press the Print Later tab. It will enable the invoice in the queue to be printed after sometime.
• Press the Save button and all the preferences will be saved.