QuickBooks Direct Deposit Form is used to do working on Direct Deposit. Payday is always a reason to celebrate, and receiving money without having to do anything extra is even better. Switch to QuickBooks direct deposit form to save the hassle of having to go to the bank and deposit with a teller.
Save Time, Reduce Errors, and Improve Accuracy
Dancing Numbers helps small businesses, entrepreneurs, and CPAs to do smart transferring of data to and from QuickBooks Desktop. Utilize import, export, and delete services of Dancing Numbers software.
Electronic financial transfers sent directly into your bank account via QuickBooks direct deposit form is a simple method to obtain your money. Although QuickBooks direct deposit form is frequently used for employee paychecks, it's also a practical way to get stimulus checks, tax refunds, and payments from Social Security and other government programs like unemployment insurance. The digital era has seen a rise in QuickBooks direct deposit form, and every year, billions of electronic payments are made.
You will learn all there is to know about QuickBooks direct deposit form in this article, including how it operates and its advantages.
About QuickBooks Direct Deposit Form
QuickBooks Direct deposit Form can be defined as a electronic transfer of the money in your bank account by filling form without the need of a any paper cheque. Utilizing an electronic network called the automated clearing house (ACH), which enables digital deposits between banks, allows for direct deposit.
There is no need to wait for the money to clear because the funds are transmitted electronically and recipients' accounts are promptly credited. Paychecks, tax refunds, and other perks are examples of common applications for QuickBooks direct deposit.
Key Features of QuickBooks Direct Deposits Form
QuickBooks Direct deposit form is used when money is deposited into a bank account online as opposed to physically through a paper cheque.
It necessitates the utilization of an electronic network called the automated clearing house that enables bank deposits.
To accept payments by QuickBooks direct deposit, payees must give the payer either their banking information or a voided cheque.
QuickBooks Direct deposit Form is a frequent way to receive payments for salaries, tax refunds, investment redemptions, and government benefits.
When is QuickBooks Direct Deposit used?
There are several situations where direct deposit is needed. However, It may also be used to collect government monies from a tax refund, unemployment assistance, or stimulus cheques in addition to being most frequently utilized for employee payments.
QuickBooks Direct deposit is the preferred method of payment for most American companies. QuickBooks Direct deposit offers cheaper expenses and more ease for companies. Payday is made simple for employees via direct deposit, since the money you've earned just shows up in your account after being processed by ACH.
Actually, the American government favors using direct deposit over paper checks to pay its residents. For both sides, it is significantly more efficient and secure. Setting up direct deposit with the IRS enables the IRS to quickly and easily send any tax refund that is due to you.
Emergency aid stimulus cheques were sent out by the US government under the 2020 Corona virus Aid, Relief, and Economic Security (CARES) Act. Citizens who signed up to the IRS's QuickBooks direct deposit program allegedly got these cheques in the bank account indicated on their tax return.
A method that is consistent and dependable for obtaining financial assistance is direct deposit, which is a method that is available for receiving payments for child support.
Sales reps, agents, or independent contractors that get commission payments as part of their compensation may elect to have them sent through QuickBooks direct deposit Form.
Landlords have the option of setting up QuickBooks direct deposit Form with their renters, allowing them to receive rent payments every month into the chosen bank accounts.
Businesses have the option of paying dividends to their shareholders by QuickBooks direct deposit.
Businesses have the option of paying their vendors, suppliers, or contractors using QuickBooks direct deposit Form. It offers a technique for handling payables and paying bills that is both easy to use and efficient.
The bulk of government benefit programs, including Social Security, Supplemental Security Income (SSI), benefits provided by the Veterans Affairs, and unemployment benefits, provide beneficiaries the choice of receiving their payments by QuickBooks direct deposit.
Direct Deposit in QuickBooks – How does it work?
Before the cash from a physical check you deposit may be accessed in your account, your bank or credit union must complete a number of steps. The bank that issued the cheque must be contacted by your financial institution in order to cross-check the information and ensure that the payer has sufficient cash to make the transfer. It can take a day or two for those monies to show up in your account because this procedure takes time.
The procedure is made simpler with QuickBooks direct deposit form. Your employer, to whom you have provided your direct deposit information, sends your salary to your bank a few days before payday. On payday, your financial institution then transfers the money to your account. You may access your money right away whenever payday arrives.
It is well known that handwritten check deposits take far longer than direct deposit. In general, direct deposit funds are available the morning of your chosen payday.
QuickBooks Direct form deposit may occur at a particular time, depending on your bank. The precise moment your bank publishes direct payments to your account may be easily found. Because each bank is unique, each one conducts direct deposit in a different way. Your QuickBooks direct deposit should post at the times shown below if you bank with one of the well-known institutions listed below:
By 6:30 AM ET on the day the bank receives the transfer; direct deposit forms at Wells Fargo become accessible.
The majority of direct deposits credit on the day your company starts the transfer, Bank of America accounts will be updated in "real time" with the new information.
When a bank receives a transfer, QuickBooks direct deposit forms are posted between 3 AM and 5 AM ET on that day.
What are the Benefits of QuickBooks Direct Deposit?
It's simple to comprehend why QuickBooks direct deposit form has grown to be such a well-liked contemporary payment option because it offers a number of exceptional advantages. Let's examine the advantages of direct deposit in more detail for both companies and employees.
No Need of Paperwork
QuickBooks Direct deposit is the height of convenience because there is no need to wait in queue at the bank or to physically deposit a cheque. Don't act as a middleman by letting your payer and banking institution interact and finish transactions on their own.
Eco – Friendliness
Going paperless is a common trend among eco-conscious people. You can help the environment by switching to direct deposit.
Budgeting is Simple
QuickBooks Direct deposit is a great automatic option if you want to increase the balance in your savings account and reduce the amount you spend with your debit card. You can ask for a portion of your paycheck to be deposited directly (or the entire deposit amount) when you set up direct deposit.
Saving of Money
Employers may save a lot of money by not writing, printing, and mailing paychecks. You can also save money by choosing QuickBooks direct deposit form by avoiding the fees of replacing lost or stolen checks and pausing payments.
Saving of Time
A great method to more efficiently use the time spent on payroll tasks is to switch to QuickBooks direct deposit. Paycheck preparation, execution, and distribution can be labor and time-intensive. By immediately delivering money to your employees prior to payday, direct deposit removes all of these tedious tasks.
Increase in Security
One of the most typical ways that identity theft and fraud occur is through lost or stolen paper checks. The numerous hazards associated with stolen cheques and fake signatures are shielded from you and your staff via QuickBooks direct deposit.
Automated Pay Scheduling
You won't ever have to worry about failing to make payroll and leaving your employees without compensation, even on your busiest day. Automating transfer plans that guarantee paychecks always clear on time is simple with modern technology like same-day ACH payments.
Setting of QuickBooks Direct Deposit Form
Employers that want to set up QuickBooks direct deposit might anticipate going through the following steps:
Employers have the option of using payroll software that supports direct deposit or working with their bank to find a direct deposit provider.
When setting up a QuickBooks direct deposit form through a bank, you should chat with your bank contact directly or utilize the web portal. If utilizing payroll software, abide by the incorporated instructions in the application. Most likely, a verification step will be required of you by your payroll software.
Obtain the following data from staff members:

Number of Your Bank Account
Number of Routing of Bank
Account type that is Saving Account or Checking Account
Name and Address of Bank
Additionally, you will need the consent of your staff members to transfer their paychecks online. Employees should be able to log in, supply the appropriate information, and authorize QuickBooks direct deposit in one place if payroll software is being used.
Make a Direct Deposit and Payroll Schedule
There may be a waiting period before QuickBooks direct deposit can begin, so allow for this when entering the relevant information into your payroll software or sending it to your bank provider. Create a pay schedule that is in keeping with your direct deposit strategies, then inform your employees of the new schedule.
Once direct deposit is configured, your employees will get their salary by direct deposit each time you run payroll.
In the case of a Late QuickBooks Direct Deposit Form, What Happens?
If you're an employee and discover that a QuickBooks direct deposit Form didn't arrive in your account on the day it was supposed to, take a deep breath and try not to become upset. To find out how your pending incoming transfer is progressing, get in touch with both your bank and your payer.
QuickBooks Direct deposits that are delivered late are frequently the result of system errors or modifications. In most cases, the organization in charge of providing your QuickBooks direct deposit form will inform you and provide you a timeframe for when you may anticipate a successful deposit. If your payer or bank hasn't gotten back to you, get in touch with your employer right away.
Security of QuickBooks Direct Deposit Form
QuickBooks Direct deposit Form is indeed completely secure. QuickBooks Direct deposit form is far safer than the paper check option, despite the fact that security is a regular worry with this payment method. Paper checks are highly risky to handle since they are susceptible to loss, theft, and damage. Should your cheque get into the wrong hands, a fraudster may even be able to cash a cheque that was not written out to them.
All these possible security concerns are resolved via QuickBooks direct deposit Form. Your money cannot be lost or stolen since monies are automatically and digitally transferred from the payer's account to your bank account.
Your hard-earned money is easy to get due to QuickBooks direct deposit Form. Cost savings and automated transfers benefit both payers and employers. It reduces security concerns for payees and workers while facilitating quicker money access. QuickBooks Direct deposit Form is the most practical method of sending and receiving payments since it eliminates the need for middlemen and eliminates the requirement to go to a bank to deposit checks.
You may get in touch with our Dancing Numbers experts if you encounter any problems; they will assist you in finding solutions and make the computation simple for you.
Accounting Professionals, CPA, Enterprises, Owners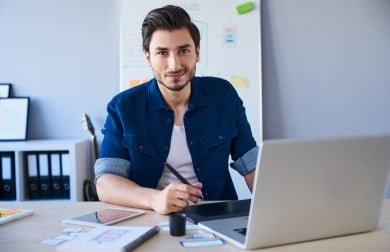 Looking for a professional expert to get the right assistance for your problems? Here, we have a team of professional and experienced team members to fix your technical, functional, data transfer, installation, update, upgrade, or data migrations errors. We are here at Dancing Numbers available to assist you with all your queries. To fix these queries you can get in touch with us via a toll-free number
+1-800-596-0806 or chat with experts.
---
Frequently Asked Questions
What is Direct Deposit Request Form?
Employees must complete a direct deposit permission form before their employer may make a direct bank transfer into their account.
Do I Require a Form for Direct Deposit?
All you need to set up your direct deposit are some authorization paperwork for direct deposits from your employer and one voided cheque. It's really simple to set up direct deposit because many banks and financial institutions provide a pre-filled form through internet banking.
Does QuickBooks have a Direct Deposit Form?
Select Start or Edit from Payment method. Select direct deposit in the dropdown menu for the payment option. Select a direct deposit method (Splits may be performed as a percentage or as a dollar amount): direct payment into a single account.
Does ACH mean Direct Deposit?
Using the ACH network, a "direct deposit" is a specific kind of payment. It's a colloquial term for frequent ACH deposits, in which people get money into their bank accounts.
How can I Set up Direct Deposit?
Ask your company for setup instructions if they provide direct deposit. There are often several steps required, including:
A direct deposit form should be obtained from your company.
Complete the account details.
Check the deposit sum.
Whenever necessary, affix one voided cheque or deposit slip.
Submit the form.