QuickBooks is well-liked by small and medium-sized businesses since it is effective and frequently used accounting software. Top-notch technology and user-friendly features were used in its creation. The software speeds up financial tasks and promotes corporate growth. Moreover, QuickBooks guarantees that emails are sent to all parties which involved quickly and without issue. Yet, QuickBooks occasionally fails to send email sometimes. In this article, We've talked about QuickBooks email problems that can happen when sending client invoices using QuickBooks.
Save Time, Reduce Errors, and Improve Accuracy
Dancing Numbers helps small businesses, entrepreneurs, and CPAs to do smart transferring of data to and from QuickBooks Desktop. Utilize import, export, and delete services of Dancing Numbers software.
When using an email to send invoices to customers in QuickBooks, there can be problems. One of the issues is that QuickBooks makes the mistake QuickBooks 2022 Won't Send Email Invoices. The answers to all of the issues are mentioned here to assist you in handling them independently.
Reasons for Not Sending Email Invoices by QuickBooks
The causes are stated here that you need to be aware of; simply read them and discover that prevents you from sending invoices to your clients using QuickBooks.
The Domain Owner was Forbidden.
You have the Wrong Email Preference Configured.
Configure the Account Security Settings for the Email provider.
QuickBooks Installation is damaged.
Incorrect Email Settings.
The MAPI32.dll file has been Damaged.
Wrong Installation of Microsoft Outlook.
While sending an email in QuickBooks, the problem happens when Outlook launches in the background.
The Administrator Logs into QuickBooks.
Symptoms of Not Sending Email Invoice by QuickBooks
When the QuickBooks won't send email invoices issue arises in your software, look for the following indications and symptoms.
Important things before go through with the Solutions
Under QuickBooks Access, Verify the Firewall and Antivirus Software.
According to the Version of QuickBooks you are running, Check the System Requirements for Outlook Program Compatibility.
Moreover, Locally Backup Company Data Files.
Troubleshooting Steps to QuickBooks Won't Send Email Invoices Issue
Verify that QuickBooks Email Preference is Properly Configured.
These issues can occur when QuickBooks email preferences are set incorrectly. Check the appropriate email preferences to prevent this issue.
First you have to navigate to the Edit tab and then select Preferences from the drop-down menu. Now hit the Send Forms option from the drop-down menu of preferences.
Right-click on Send E-mail Using button on the My Preferences page and then select the choice of your wish which you want to employ.
Now click OK button.
If you believe the option is properly configured, take the following actions:

Go to Edit tab, select Preferences from it and then Send Form and click it.
Click the My Preferences tab and then hit QuickBooks E-mail and finally select OK button.
Navigate to the Edit tab and then click on the Preferences.
After choosing Outlook, click OK button.

Close QuickBooks and any other running programs at this time.
Restart Windows first and then QuickBooks.
Send the report by emailing it.
Verify That Your Email Address Which You Enter is Correct
Please confirm that you have provided the correct email address in the recipient box since this can sometimes cause QuickBooks to QuickBooks Won't Send Emails Problems.
Check the Settings for Your Internet Connection
Sometimes, larger issues have more modest solutions. To prevent the issue where QuickBooks won't send invoices, make sure your internet connection is set up correctly.
Subsequent by clicking Help, Select Internet Connection Setup.
Now, Choose Next button, When this application connects to the Internet and establish a connection by using my computer's Internet connection settings.
Next, Select Advanced Connection Settings.
Choose the option to restore advanced settings from the advanced menu.
Try updating QuickBooks Desktop once more and then press OK at the end.
Verify That QuickBooks Isn't Operating as an Administrator.
The steps to determine whether QuickBooks is not running as an administrator are as follows:
QuickBooks can be opened by right-clicking it and selecting Properties from the list of menu.
Now click the Compatibility tab.
Deselect the option if, Run this application as an administrator is already selected.
Choose Display settings for all the users if you see, Run this application as an administrator, which is grey.
Click the OK button.
Now Restart your QuickBooks and see if the error is resolved or not.
Confirm that Antivirus is Preventing QuickBooks From Sending Email.
Steps for Changing the Settings of Antivirus
While using QuickBooks or files associated with QuickBooks, you can turn off your antivirus program. But, you need to re-enable your antivirus program once you are done with your QuickBooks data. As a result, you must carry out this procedure each time you use QuickBooks.
In order to receive more protection, you can also add QuickBooks and its files to your antivirus program settings. This makes it easier and more efficient to use your QuickBooks program. Since you no longer need to constantly enable or disable the software, this will also save your time.
Guidelines for Changing Your System's Permissions
You must change the INI system file's name in order to change the system's permissions after it has been set up.
Here are the steps:
Start by launching the QuickBooks Desktop application on your Windows computer.
Press the F2 key on your keyboard next which is followed by the F3 key to bring up the Tech Help window.
Choose the Open File tab.
Choose the QBW.ini file by finding it in the list of files.
Now choose to open from the menu to start the file.
The file launches the Notepad.
In Notepad, you must now insert a new line at the end of the document, as follows: [QBWEBMAIL]CUSTOM CERT E NABLE=1.
Following that select File from the menu.
Choose the Save option from the drop-down menu, and after saving and then shut Notepad.
Now quit the QuickBooks Desktop program and restart it.
Fixing of the QuickBooks Won't Send Email Invoices Error
In the QuickBooks desktop program, there are a number of issues that prevent you from sending invoices to your clients. Here, all of the issues and potential fixes are listed. Simply choose the approach that best fits the issue with which you are dealing with. Following are the issues and their solutions?
#1 Issue: Point of Sale Updates for QuickBooks 2022
To solve the problem, Check if your version of QuickBooks 2022 Point of Sale has been updated or not, if not then update it. Below are the steps to Update QuickBooks POS:
Automatic Updates
First of all you have to log in to your QuickBooks 2022 Point of Sale program.
Check to see if you are logged in as the administrator or not.
Choose the Help menu item in QuickBooks.
Additionally select the Software Update menu item.
Now you have to select Updater preference.
Navigate and click on the General tab.
The automatically download updates button is located in this tab.
Click notify me button from the list of options to receive further updates.
Click the OK button to finish.
Now, anytime a new update is needed or available, QuickBooks will automatically download and install it.
Manual Update
Log in to the Point of Sale program for QuickBooks.
As soon as you log in as the admin then select the Help menu item.
From the drop-down menu you have to select Software Update.
To determine whether an update is available or not, choose the option to Check for the updates.
The update now button is accessible to you if the update is available.
Choose the Update Now button and then select the OK button.
Your computer needs to be restarted after the update.
Check the webmail settings in the preferences box after you have finished updating QuickBooks 2022 Point of Sale.
The Steps listed Below can be used to Examine and Set Preferences:
Start up QuickBooks 2022.
Choose Edit from the drop-down menu.
Choose the Preferences menu item.
The Left Menu is located in the Preferences window.
Click on the Send Forms link in the left menu.
Then, Select the My Preferences tab.
Choose the email address for which you want to send an invoice or that you are currently using.
To make changes you have to choose the edit option.
Use the default option to have all the settings set as default or check the SSL box.
Check the Server name section to make sure that the server name matches the email provider's settings.
You are all set once you have completed this and everything is configured in accordance with the guidelines.
#2 Issue: Your QuickBooks Desktop Doesn't have Email Access.
Use Outlook and webmail to connect your email to your QuickBooks Desktop. To ensure that your configuration is appropriate, you must choose which one you intend to employ. You can simply transmit your reports, invoices, and many other things in a straightforward manner by integrating email with QuickBooks. Let's begin by linking your email to QuickBooks Desktop.
Outlook Configuration for QuickBooks
Step 1: To Learn more about the Following Details, Contact Your Internet or Email Provider.
Username and Password
Email server for outgoing messages
Server type for incoming email
Server address for incoming emails
Step 2: Exact Directions for Configuring Outlook
Click the Edit menu in QuickBooks.
Choose the Send Forms option under Preferences Interferences.
Choose Outlook now.
Click the OK button to finish.
#3 Issue: Unable to Connect to the Email Server
The error you encounter in this issue is:
We were unable to establish a connection with your email provider's email server because we were unable to connect to it.
OR
Because of the following, QuickBooks was unable to send your form: QuickBooks was unable to communicate with the remote server and was also unable to comprehend the server's response. If the issue is fixed, kindly try again.
Solutions to the Email Server Connectivity Issue
Install the most recent version of QuickBooks Desktop software.
To update your software on your Windows system, use Internet Explorer and then go to the QuickBooks page.
Choose either QuickBooks desktop or QuickBooks point-of-sale from the list of available products.
After selecting QuickBooks Software, click the Change option.
When you click Update, the revised file will download.
You now need to decide whether to set up automatic updates. You can set the QuickBooks update to happen automatically with the help of this option. So that it downloads and installs itself automatically when a new update is released.
#4 Issue: When QuickBooks Won't Accept Your Webmail Password
If you are experiencing problems using your webmail account to connect into QuickBooks online, there might be a problem with your password. Change it and then attempt to log in again. If it doesn't resolve the issue, please try the methods listed below.
Upgrade QuickBooks Desktop
On your desktop, choose the choice by doing a right-click on the QuickBooks Desktop icon as a Administrator
Choose the Help menu item in QuickBooks.
The Update QuickBooks Desktop option can be chosen from the drop-down menu.
Choose the Options tab when a new window appears.
To save all changes, tick the box which is labeled Mark all and then click the Save button.
Click the Update tab now.
Reset update checkbox which may be found in this tab.
To download and install QuickBooks updates on your computer, you must now select the Obtain updates option.
The updates are now complete.
Now that QuickBooks is open, try sending the email to look for any mistakes.
#5 Issue: QuickBooks is Unable to Send Email Due to Antivirus
You need to modify the antivirus settings in addition to changing your system permissions to address this issue.
Both of the following things served as the solutions:
Changes in the Antivirus Settings
Here are two options from which you have to choose:
While using QuickBooks or QuickBooks-related files, you can turn off your antivirus program. But, once you have finished working with your QuickBooks files, you must re-activate your antivirus program. As a result, you must perform this each time you use the QuickBooks program.
Including QuickBooks and its files in the antivirus program's settings is another option. This makes it easier and more convenient to use the files and QuickBooks program. Also, you save time by not constantly having to enable or disable the software.
#6 Issue: QuickBooks Desktop Won't let You Sign in to Your Gmail Account.
You must resolve this issue by utilizing one of the alternatives listed below to reconnect your Gmail account. To simply send invoices through email from your QuickBooks account, just complete the steps in the solution step-by-step. Here are these solutions:
Employ 2-Step Verification with Your Google Account.
The steps should be followed if a tow step verification process is not being used. You can provide this answer and move on to option two if you are currently employing a two-step verification method.
To begin with enable Second step verification for your Google account.
In QuickBooks, click the Edit menu and then click on the Preferences option.
Choose Send Forms from the Preferences window.
Also, Pick Webmail and then click the Add button to add details about the webmail.
As soon as you have finished entering the necessary information, click the OK button in the Add Email Info area.
To preserve all of the changes, click OK once more.
We hope the actions listed above will help you fix QuickBooks email problems and eliminate the QuickBooks won't send emails error. You can connect with Dancing Numbers team if you require any additional information in the interim. There is always someone there to help.
Accounting Professionals, CPA, Enterprises, Owners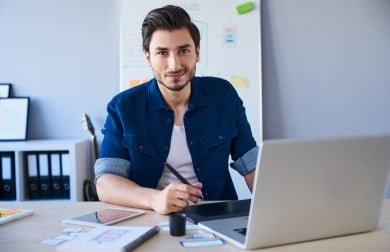 Looking for a professional expert to get the right assistance for your problems? Here, we have a team of professional and experienced team members to fix your technical, functional, data transfer, installation, update, upgrade, or data migrations errors. We are here at Dancing Numbers available to assist you with all your queries. To fix these queries you can get in touch with us via a toll-free number
+1-800-596-0806 or chat with experts.
---
Frequently Asked Questions
Can I Verify the Current Version of QuickBooks 2022 That Is In Use Before Fixing The QuickBooks Won't Send Email Invoices Error?
• Launch QuickBooks on a Windows Desktop.
• Next, Hit the F2 button on your keyboard. You can alternatively use the Ctrl + 1 combination.
• Your QuickBooks Desktop program launches the product information window.
• You must look for the current release or the version you are currently using in this window.
What if I was Unable to determine Why the Error occurred? Email invoices from QuickBooks won't send.
You must first look at the webmail preferences in this situation. Then, look through Internet Explorer's options. If the email setup is incomplete, QuickBooks and the email account are not connected; establish the connection. Check for a QuickBooks update if the problem has been fixed, otherwise. Continue using the solutions after this.
How Can I Verify the Version of QuickBooks Point of Sale Before Upgrading It to Correct the QuickBooks Won't Send Email Invoices Error?
To learn more about the Books Point of Sale version you are using to enjoy your computer, follow the instructions provided here in the following steps:
• Start up your computer and launch QuickBooks Point of Sale.
• Choose the help menu item after logging in to this program as an administrator.
• Next, Click on the About QuickBooks Desktop Point of Sale option.
• The final step is to verify the software's release number and the version you are currently using.