When it comes to managing the inventory for your business, there's absolutely no search for anything else than QuickBooks. Regarded and extensively used by various global brands, QuickBooks is your go-to software for managing all financial requisites of your business.
From tracking what you need at the next immediate disposal to getting prepped with effective alerts on restocking, QuickBooks gets almost all the jobs done for you.
Save Time, Reduce Errors, and Improve Accuracy
Dancing Numbers helps small businesses, entrepreneurs, and CPAs to do smart transferring of data to and from QuickBooks Desktop. Utilize import, export, and delete services of Dancing Numbers software.
Thus, to stay handsy at setting up and tracking your stock in QuickBooks Online, this article will guide you with all the steps you should know.
How to Set up and Track your Stock in QuickBooks Online?
Here is the complete information explained in steps on how to set up and track your stock in QuickBooks Online.
Step 1: Enable
The first step when you get on boarded with setting up and tracking your stock in QuickBooks Online is turning on inventory tracking. This step is very essential since unless you make sure that the inventory tracking is on, you cannot proceed with adding your inventory.
Tap on Settings and choose the option that says Account and Settings.
Find the option Sales and make your selection for the same.
Under the Products and Services Section, choose Edit.
On the Sales Forms, you would find the Show Product/Service column. Turn on the Show Product/Service column.
The next two selections you would find on hand are Track inventory quantity and Track quantity and price/rate. Turn these two on.
Tap on Save followed by tapping on Done.
Step 2: Add
After you have turned on the inventory tracking, the next action is to start adding the respective inventory products. Apart from inventory items, you can also go beyond by adding the products and services which you also put up for selling.
Once you get started with adding inventory products, you would find ease at this since you can add them to your sales forms as line items.
One crucial point to note here is that the steps which are involved while adding inventory, non-inventory, and service items are different from each other.
So, make sure, you do not get confused amongst the inventory, non-inventory, and service items. Further in this blog, scan through the FAQ section which will help you to have better clarity on inventory, non-inventory, and service items.
Step 3: Track
Under step 3, you would be needing to keep an extensive tracking of what is being sold. In simple words, once you have added and set up your inventory items, you need to keep a constant track of the products which gets sold.
When you start selling your products/services, there are two ways via which you would be able to track the items you sold:
If the mode of payment for the product sold is Pay Later, make sure to create an invoice.
If the mode of the payment for the product sold has been instant and, on the spot, make sure to create and add a cash memo.
Step 4: Restock
The best part of QuickBooks is that it keeps you aware and informed on when you need to restock. With that being said, you would be also amused to know that on QuickBooks you can also order inventory right.
Once done, you will be equipped with complete knowledge on tracking what needs to be received from your respective suppliers and what is pending.
When you track, you would find the simple balanced calculation of more items at hand than the number of items you would have received.
Step 5: Analyz
You can further stay one step ahead and feel empowered with the power of analysis that you get to do with the reports generated. These reports let you analyse and check the status of the respective inventory in stock.
Not just that, there are furthermore things that you can leverage from these reports. The list is mentioned below:
Check and shortlist your best sellers
Check on how much inventory is currently on hand
Check on the cost of goods
Thus, hopefully at this stage getting started with both the functions of setting up and tracking your stock in QuickBooks Online looks much easier.
QuickBooks being very friendly with its customers' interface, it shouldn't take you much time to absorb the steps mentioned above in this article and master inventory tracking for your business.
However, if at any given point you feel that you need further more information on either setting up or tracking your stock in QuickBooks Online, feel free to quickly dial one of the support executives.
Accounting Professionals, CPA, Enterprises, Owners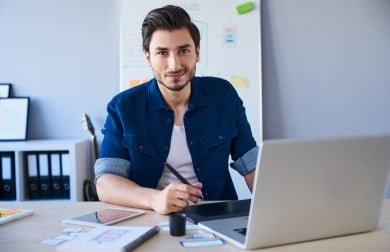 Looking for a professional expert to get the right assistance for your problems? Here, we have a team of professional and experienced team members to fix your technical, functional, data transfer, installation, update, upgrade, or data migrations errors. We are here at Dancing Numbers available to assist you with all your queries. To fix these queries you can get in touch with us via a toll-free number
+1-800-596-0806 or chat with experts.
---
Can I Enter Non-Inventory Products and Services in QuickBooks Online?
Yes! You can easily enter non-inventory products and services in QuickBooks Online without any second doubt.
However, the only thing to make a note of is that the method of adding non-inventory products and services is different from adding inventory items.
How can I Add a Non-Inventory Item in QuickBooks Online?
If you wish to add a non-inventory item in QuickBooks Online, the steps below will guide you for the same:

Visit Products and Services Section.


Tap on New.


Choose Non-inventory or Service.


Create a name (for tracking SKUs, enter an SKU).


Under the Category dropdown, choose the category which describes your product/service.


Tap on the option that takes your declaration for selling the respective product/service to your customers.


Type out a description next that your customers will find on the sales form.


Insert an amount on the Sales price/rate field.


From the Income Account dropdown and choose the account you wish to use for tracking this sale.


For tracking sales tax, go to the Tax dropdown and select tax.


Once done tap on Save and Close.
I Wish to Edit a Product Added. Would I be able to do so?
Yes, of course. Once you have added a product or even a service item and later wish to either make changes or review the same, here are the steps leading to executing the action:

Navigate to Settings. Now select Products and Services.


Look and identify the product on which you wish to make changes.


Under the Action column, choose Edit.


Make the necessary edits.


Once done, choose Save and Close.