It is fairly typical in business to notice the necessity to share corporate transactions with other people, but company owners don't always choose for file sharing across the board. Both QuickBooks Enterprise Solutions and the Premier Accountant Edition have the QuickBooks Period File capability. With other parties, such as the banks, IRS, and other Accountants, you are able to exchange data for a given time period. With Period Copy for QuickBooks, you may browse through all of your company's data before choose which time period to share. You may create a QuickBooks period copy using the instructions in this Article.
Save Time, Reduce Errors, and Improve Accuracy
Dancing Numbers helps small businesses, entrepreneurs, and CPAs to do smart transferring of data to and from QuickBooks Desktop. Utilize import, export, and delete services of Dancing Numbers software.
About QuickBooks Period Copy
Small and medium enterprises may manage their bookkeeping requirements with the aid of QuickBooks. One of the greatest instances of intuitive development is the ability to produce a QuickBooks period copy. Its features have a tendency to increase the urgency of its consumers. In order to comply with governmental or regulatory authorities like the IRS, there are instances when firms must divulge their data. In addition, most banks and accountants frequently request papers for a specific amount of time to assess the health of the firm. Sending the whole firm file to such third parties after condensing it might lead to issues down the road. With the period file, users can, however, shorten the time of the data file to meet their needs and transmit the compressed version to the relevant party.
Advantages of Creating Period Copy of QuickBooks File
When the IRS or the Tax Department requests an audit of the transactions made during a specific year that is when business owners will truly recognize the value of a Period Copy of QuickBooks. In the absence of the QB period copy, the user will eventually have to make a backup of the whole QB file and give it to the auditor. However, the user has the option to choose to provide just certain information while producing period copy. Once you've decided to provide particular information, you may utilize a feature in QuickBooks Accountant or QuickBooks Enterprise Solutions Accountant to make a "Period Copy" of your data file.
How to Make a Period Copy in QuickBooks Desktop?
Before you begin, confirm that your records are accurate and up to date for the time period for which you wish to produce the duplicate. Here are the instructions for creating a period copy in QuickBooks Desktop.
Click on the File menu on the top menu bar of QuickBooks after opening it.
Navigate to the Utilities menu and then select Condense Data from it.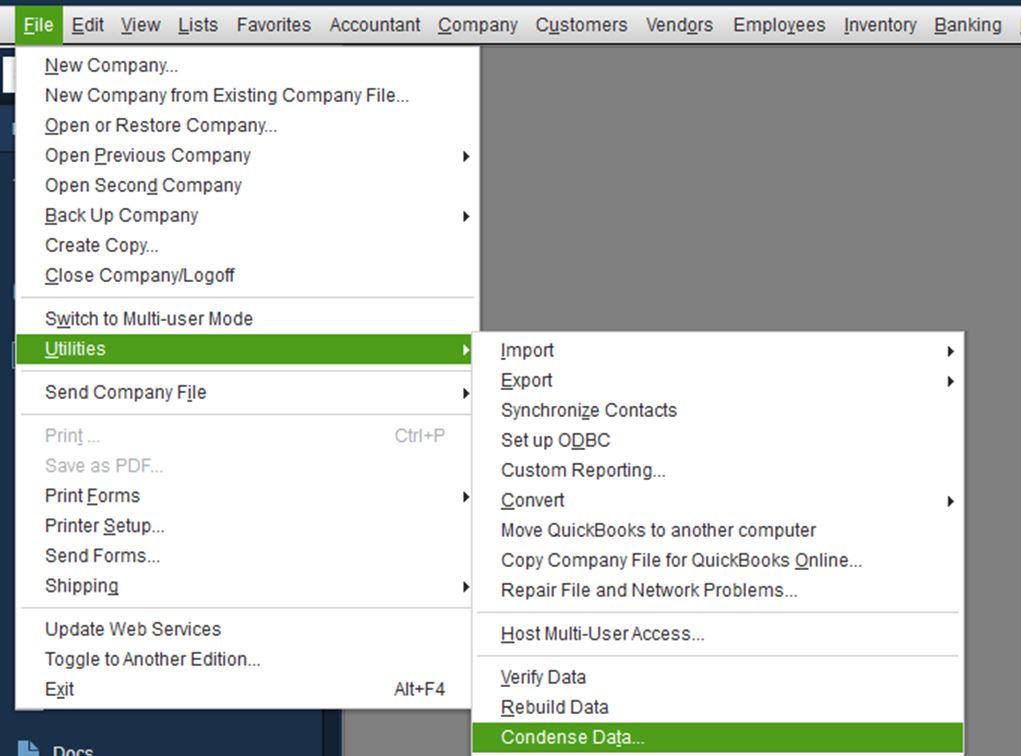 Select Transactions Outside of a Date Range (to create a period duplicate of the company file) in the following dialog.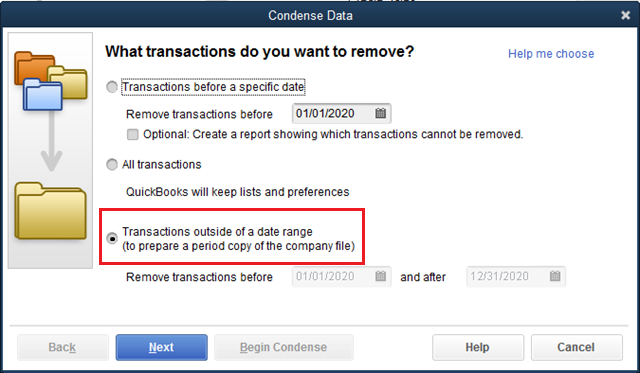 The Remove Transactions Before and After filter lets you choose the dates of the relevant time frame.
In accordance with your needs, Select any of the Summary Journal Entry formats by clicking Next.
Choose Summarize Inventory Transaction, then select Next.
Choose Begin Condense after selecting each of the listed records.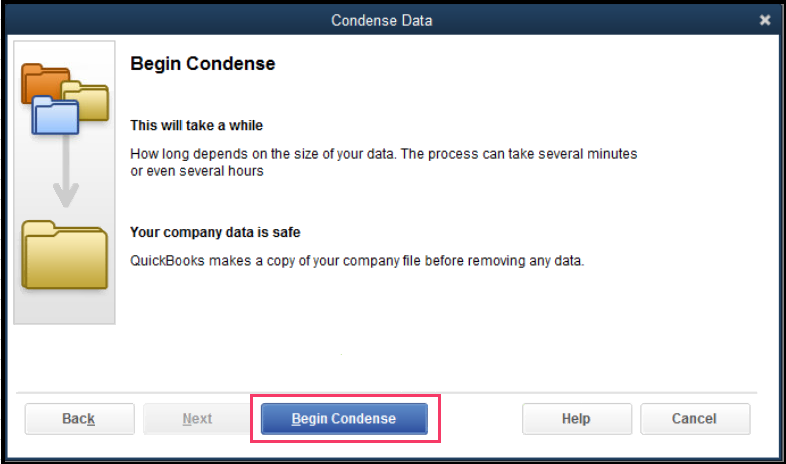 Click Help if you need any assistance.
Important: The alternative ladder is better and safer if you need to send the period copy to your accountant.
Launch QuickBooks and select the File option.
Select Accountant's Copy, then select Client Activities.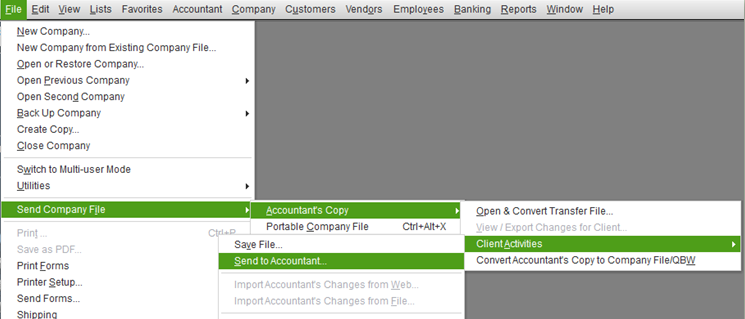 If you want to produce an Accountant's Copy, select Send to Accountant and then confirm your choice.
Next, Pick the time frame for the file you wish to transmit.
Include your details together with the email address of the accountant.
After clicking Next, Create a file transfer password to secure your files.
Don't forget to provide your accountant the password you type as well.
Select Send.
When I can't Make a QuickBooks Desktop Period Copy, What Should I do?
QuickBooks period copy creation can be affected by two reasons. These are:
First Reason: Damaged or Corrupted File
Solution: Run QuickBooks File Doctor utility from the QuickBooks Tool Hub
The condense data utility cannot run until the company file is free of issues. QuickBooks File Doctor can resolve any issues with the company file.
By downloading it from the Intuit Website, Install the Tool Hub.
Select Company File Issues on the left pane of the tool hub once it is open.
It can take longer than a minute to open, so click Run QuickBooks File Doctor and wait.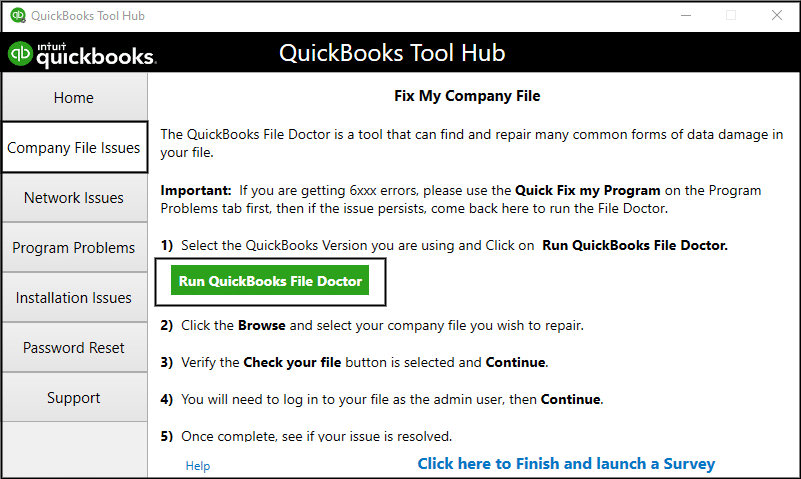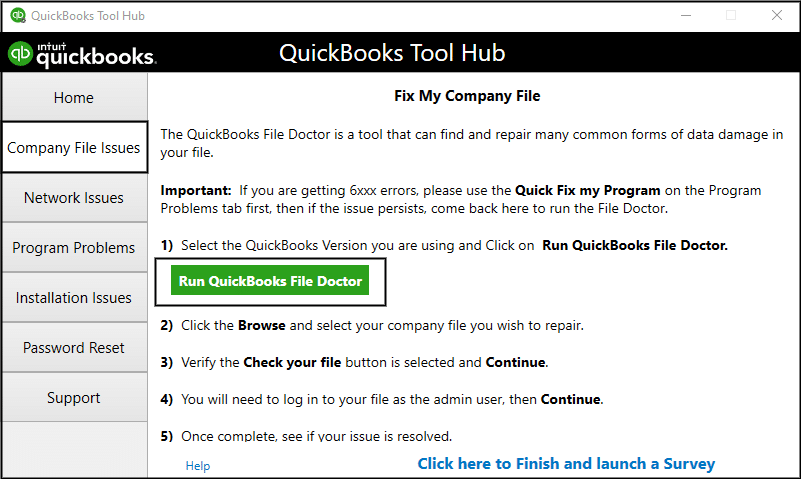 Now select the Company File you want from the dropdown menu.
Check Your File by clicking on it, then choose Continue.
To continue, Enter your QB admin login information and choose Next.
To create the period copy after the scan, use the compress data tool once again.
Reason 2: QuickBooks File with Negative Inventory
Solution: Negative Inventory Quantity Should be Repaired
An Incorrect Cost of Goods Sold on a Profit and Loss Report leads to further issues in Account Reconciliation. In the case of negative inventory, the company file is unable to be condensed and sent to the analytics department.
Navigate to the Reports menu in QuickBooks.
Inventory Valuation Summary may be selected by clicking on Inventory.
To see the item's Inventory Valuation Detail report, double-click any item with inaccurate values.
On the list, click twice on the very first bill.
This will launch the Enter Bills window. A date that is earlier than the first invoice displayed on the Inventory Valuation Detail report should be used to replace the date on the bill.
To save the modification, Click Save & Close.
For each wrong value on the report, repeat the previous four steps.
Conclusion
An in-depth knowledge of the compress data function is necessary to create QuickBooks Period Copy. The actions outlined in this article may require the assistance of a qualified professional. It is recommended to refrain from playing with the company's data because doing so might cause certain corruptions and ultimately result in the loss of the data.
We'd like to conclude this blog post on the methods to produce a QuickBooks period copy by expressing our sincere wish that the information provided is clear and answers all of your questions. Even when the data is mistake-free, human error will always be a factor and cause problems. You can connect with Dancing Numbers team if you require any extra assistance.
Accounting Professionals, CPA, Enterprises, Owners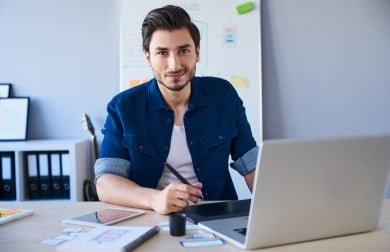 Looking for a professional expert to get the right assistance for your problems? Here, we have a team of professional and experienced team members to fix your technical, functional, data transfer, installation, update, upgrade, or data migrations errors. We are here at Dancing Numbers available to assist you with all your queries. To fix these queries you can get in touch with us via a toll-free number
+1-800-596-0806 or chat with experts.
---
Frequently Asked Questions
What in Accounting is Period Lock?
Users cannot publish transactions that have an impact on the general ledger while accounting periods or transaction modules are locked for a time. The period close procedure includes locking. Future accounting periods are shown by icons.
What does "Period Concept" Mean?
The idea underlying the accounting period concept holds that all accounting transactions for a firm should be split into equal time periods known as accounting periods.
What does a Period Mean in this Context?
A period in mathematics is the span of time between two points that are presented. This time frame might be as brief as a few microseconds. As an illustration, there is one day between now and tomorrow.
What in QuickBooks is a Closed Period?
In QuickBooks, You may shut an accounting period to lock and/or protect the data contained therein and thwart unauthorized alterations. So that your business may accurately report income to your local tax office, this stops changes from occurring in the profit and loss report.
What do QuickBooks Courses Serve?
Classes may be established in QuickBooks and then assigned to transactions. This enables you to keep track of account balances by department, company location, different properties you own, or any other useful division of your firm.