To begin with, let's first understand about credit memo. A credit memo is typically used to register any refund. In all honesty, it is a commercial document that is typically issued by the buyer in regard to the refunds that are made by him. Learn how to delete a credit memo in QuickBooks.
Save Time, Reduce Errors, and Improve Accuracy
Dancing Numbers helps small businesses, entrepreneurs, and CPAs to do smart transferring of data to and from QuickBooks Desktop. Utilize import, export, and delete services of Dancing Numbers software.
Memos that are made in the QuickBooks, display in the accounts receivable tab which further displays in the particular customer center section. On account of the fact that these memos expand the total credit of a customer, it is imperative to know how to delete a credit memo in QuickBooks. In case you have made the memos by error, then it is highly recommended to delete them rather than setting those particular memos in any specific transaction.
What is Deleting a Credit Memo is All About?
A credit memo is generally used when any particular customer gets store credit or any kind of refund for any particular purchase or service. Such credits are shown in the Accounts Receivable record in the particular Customer Center.
Generally credit memos boost the already existing credit of the customer. When a particular credit is added to an error, you can take the necessary measures to delete or erase the credit memo in a bid to cancel the credit available for the particular customer.
When the credit memo is deleted, it diminishes the credit value from both the registers.
Why do You need to Delete a Credit Memo in QuickBooks?
In case a customer receives back any kind of refund or money for the purchase of a product or service, QuickBooks uses credit memos.
Such credits appear in the particular Accounts Receivable register. And since they augment the credit on any customer's account, it is always recommended to delete or cancel a credit memo to eliminate the credit available to a customer.
How to Delete a Credit Memo in QuickBooks?
Here is how you delete a credit memo in QuickBooks:
Step 1: In your QuickBooks account, choose the Customer menu and then choose Customer Center from the particular drop-down.
Step 2: Choose the Customers & Jobs tab and select the customer.
Step 3: Open the particular credit memo you wish to cancel.
Step 4: Choose the Edit menu. Then click on the Void Credit Memo from the particular dropdown list and then choose Confirm.
Accounting Professionals, CPA, Enterprises, Owners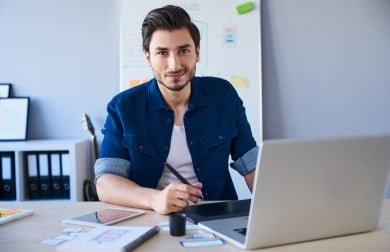 Looking for a professional expert to get the right assistance for your problems? Here, we have a team of professional and experienced team members to fix your technical, functional, data transfer, installation, update, upgrade, or data migrations errors. We are here at Dancing Numbers available to assist you with all your queries. To fix these queries you can get in touch with us via a toll-free number
+1-800-596-0806 or chat with experts.
---
Frequently Asked Questions (Faqs)
What is a Credit Memo in QuickBooks mean?
It is a type of document in QuickBooks software that is used to monitor payment reductions and all kinds of customer payments.
Such memos are used for items that were initially purchased by a customer and then given back.
How to Prepare a Credit Memo in QuickBooks?
Here are the steps to create a particular Credit Memo in QuickBooks:
Step 1: Open your QuickBooks account and then choose refunds and credits.
Step 2: Select the customer option.
Step 3: Add details in the Credit memo in the right manner.
Step 4: Select the right channels through which the credit memo is required to be shared.
Step 5: Authenticate the amount mentioned in the credit memo and then choose save and close.
Step 6: You will receive a notification in your particular system if there is money in the account.
Step 7: Lastly, check the open balance report to see if the particular credit memo is added or not in the right manner.