With time, organizations are expanding and turning a new leaf every day. Consequently, the accounting processes and transactions are becoming big. In such a case, a simple manual application for computation or a normal software application will not be of much help. You require highly advanced software to deal with transaction and accounting related problems and functions. QuickBooks is one of the best software for all your accounting solutions for small, medium, and large businesses.
Save Time, Reduce Errors, and Improve Accuracy
Dancing Numbers helps small businesses, entrepreneurs, and CPAs to do smart transferring of data to and from QuickBooks Desktop. Utilize import, export, and delete services of Dancing Numbers software.
In this article, we will talk about how to create Invoice in QuickBooks. This unique number is usually fixed by the software and is based on the number of invoices that a user stores.
Let's learn in detail about Invoice numbers in QuickBooks and how to set them.
What is an Invoice Number in QuickBooks?
As mentioned before, QuickBooks allots unique numbers to all data saved in it. An invoice number is considered as a unique number that the software assigns to the number of invoices that you store in it.
It is set according and automatically, however, the new invoices that arrive are successively assembled and numbered. When numbers are assigned to the invoices, it makes identifying invoices very easy when required. In other words, the data retrieval method becomes very easy.
Why do you Need to Set an Invoice Number?
Although the invoice number is set automatically by the QuickBooks accounting software, there are situations when you might need to set numbers for some invoices in a different way. In QuickBooks, you are not allowedto edit the numbers as and when you desire.
Most of the time, you need to set the invoice number when you wish to put different invoice numbers for separate clients. This is indeed a good way of arranging the invoices since you can retrieve them more smoothly when needed.
There can be a scenario when you get two data or invoices received when searching for one. This takes place due to duplication of the invoice number that can take place because of any possible reason. This is when you need to change or adjust the invoice number.
How to Set an Invoice Number in QuickBooks?
It is important to note that the invoice number is monitored and managed by the Custom transaction numbers feature. Hence, to edit the changes, the settings of the section should be changed.
Here are some of the options to set an Invoice Number in QuickBooks:
Method 1: Utilizing Company Settings
Step 1: Navigate to the Company Gear icon. It is available on the top-right side. Press it.
Step 2: Go to the Settings option.
Step 3: Choose Company Setting.
Step 4: On the left-side of the screen, select the Sales Form Entry option.
Step 5: Click the check box that says Customer Transaction Number.
Step 6: Press on Save.
Step 7: On the section that says Custom Transaction Numbers, set your particular preference.
Step 8: A particular field that says Invoice No. then get added.
Step 9: Add any number or letter you wish to sequence your particular invoice as.
Method 2: Utilizing Accounts and Settings
To use this method, follow the steps given below:
Step 1: On the given Toolbar, press on the Gear icon.
Step 2: Select Account and Settings.
Step 3: Press on Sales.
Step 4: Press anywhere on the particular Sales Form Content area.
Step 5: Press on Save.
Step 6: Press on Done.
Step 7: Now open any particular invoice.
Step 8: Add the number you wish for the invoice in the particular Invoice No. field.
Step 9: The remaining following invoices will now be saved as per the new custom number which you have added.
Note: Make sure that you do not skip out on turning off the option Custom Transaction Numbers that was turned on in Method 2 step number 5. This will make sure that in the invoice numbers no accidental changes are done. If for some reason, you forget to turn off the particular feature, it will only complicate things. To be precise, the invoice number may get altered and there may be no notification or warning for the user.
Method 3: Changing the Duplicated Invoice Number
This particular option must be selected if the invoice number is found to be duplicated. Here is how you change the duplicated invoice number:
Step 1: Press on the duplicated invoice. Now open it.
Step 2: Now go to the bottom area.
Step 3: Press on More.
Step 4: Press on Edit the Invoice Number.
Step 5: Press on Save.
Have you gone through the entire article minutely? Then you must be clear about how to set an invoice number in QuickBooks.
It is important for business to set or change an invoice number in QuickBooks. In case it is missed out, it can adversely affect the business by creating a lot of confusion with invoice identification. Hence, it is imperative for you to follow the steps given above if you wish to set an invoice number in QuickBooks.
If you think you still cannot do it alone and need the help of industry professionals for it, you must get in touch with us.
Our team of experienced QuickBooks experts and consultants will solve your Invoice number problem in a moment.
Accounting Professionals, CPA, Enterprises, Owners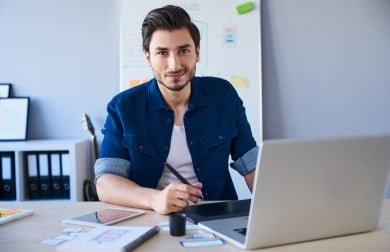 Looking for a professional expert to get the right assistance for your problems? Here, we have a team of professional and experienced team members to fix your technical, functional, data transfer, installation, update, upgrade, or data migrations errors. We are here at Dancing Numbers available to assist you with all your queries. To fix these queries you can get in touch with us via a toll-free number
+1-800-596-0806 or chat with experts.
---
What are the things included in an Invoice?
In an invoice, there is a unique invoice number. Apart from that, every invoice must include:

The payment condition and terms


The cost of every item


The services and products delivered


The amount pending


The due date


Name of the company, contact details like phone number and email address
What are the Advantages of an Online Invoice?
An Online Invoice offers several opportunities for your particular business to make its workflow seamless. Accounting software like QuickBooks enables you to make and send an invoice via the internet where no paper or printer is required. In case your business makes regular sales, this particular method can save a lot of effort, time, limit the errors and add to your overall budget.
Here is the list of the advantages of an Online Invoice:

Accounting Integration


Prompt Delivery


Convenient Tracking


Quicker Payments


Easy Design Options