QuickBooks is a very innovative and prestigious accounting software. It has so many impressive accounting features that even big brands are banging on. It is extensively used all over the globe and many users have switched to this accounting platform and enjoying working without having any issues. QuickBooks aids in maintaining the record of the revenue, expenses and every other accounting detail related to the business. Although it is possible to set up multiple accounts and itemized items for each account created. Learn how to set up Deferred Revenue in QuickBooks.
Save Time, Reduce Errors, and Improve Accuracy
Dancing Numbers helps small businesses, entrepreneurs, and CPAs to do smart transferring of data to and from QuickBooks Desktop. Utilize import, export, and delete services of Dancing Numbers software.
However, there is no explicit way to create a deferred income item. If you are prompted to set up a deferred income item in QuickBooks, you must use the "Other Current Liabilities" account option along with the "Other Expenses" items option. To know this in the detail, be with us till the end of this module.
What is Deferred Revenue?
Deferred revenue or deferred revenue, which can also be referred to as unrealized revenue, is a revenue that has been billed but not yet earned. Deferred payment can also be defined as the payment which is made in advance for the products or services to be delivered in the future. Deferred Revenue typically occurs when a business issues an invoice for services that will be provided over multiple months, quarters, or years. As a simple example, if you purchase a gift card and pay today, the company will accrue deferred income until that voucher is redeemed. Accrued revenue can be defined as an income which is generated without sending the invoice to the customer. It occurs when the invoices are sent at the end of the quarter for services they have already provided.
What are the Ways to Set up the Deferred Revenue in QuickBooks Accounting Software?
If your business sells monthly subscriptions, such as a website subscription, you can sometimes offer discounts when a subscriber purchases a one-year subscription. However, even if your business receives upfront payment for a full year, you cannot recognize revenue until you deliver value to the customer. This means that in QuickBooks, you should track income as deferred income and count a twelfth of it every month for a year.
Here we have provided the information with you, so it's easy to track when was the deposit made by the customer?
Chart of Accounts has a complete list of the accounts in the program. Here we can run a Quick report for the Deferred Income account. Here are a few steps given which you can follow:
Firstly, Navigate to the Lists menu.
After that Select Chart of Accounts as Highlighted.
Now in this Step you are Required to Locate the Deferred Income Account on the List.
Post that, Choose the the Reports Dropdown at the Bottom, Then After that Click on the QuickReport.
Now as per the Highlighted Screenshot you are Required to Select Customize Report and Make sure the Column has Date, Memo etc. under the Display Tab.
Now once the Above Steps are Done Select Customer Type under the Filters Tab.
Click on the OK option to Display the Details.
There is other option also which is to use the Transaction Detail by Account report to track them. You just need to make sure that the customize function to include the information which is required. If you make the change it will ensure that all the revenue is deferred upfront for any of these products.
Here you can also record the prepayments of the clients by creating a deposit transaction as the work progresses. Here are q few steps given which you are required to perform:
In the First Step, Navigate to the Banking Menu and Select the Make Deposits Options.
After that, You are required to Enter the Necessary Details in the Available Fields and Click on the Save & Close Option.
Accounting Professionals, CPA, Enterprises, Owners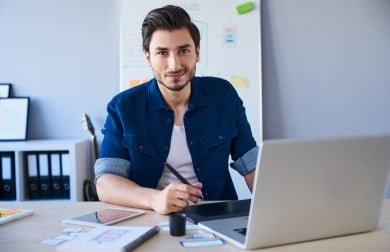 Looking for a professional expert to get the right assistance for your problems? Here, we have a team of professional and experienced team members to fix your technical, functional, data transfer, installation, update, upgrade, or data migrations errors. We are here at Dancing Numbers available to assist you with all your queries. To fix these queries you can get in touch with us via a toll-free number
+1-800-596-0806 or chat with experts.
---
Frequently Asked Questions
Is there any Chance that Deferred Revenue can Slow Down the business? If Yes, How?
There might be the situation of the stress and anxiety of poor accounting processes centered on disjointed spreadsheets, emails, and confusing procedures for multiple standalone systems. Manual workflows to calculate and post journal entries for deferred revenue at period-end result in delayed data availability and higher error rates that require additional rework.
Is there any Difference Between Deferred Revenue and Accrued Revenue? If Yes, Can You Explain?
Yes, there is difference between deferred revenue and accrued revenue. Deferred revenue, which can be defined as unrealized revenue, is revenue billed in all cases where goods or services have not yet been delivered. Deferred revenue is recognized as a liability until the goods or services have been delivered.
In other side, accrued revenue is when the invoice has been sent prior to provide the goods or service. In the balance sheet of the business accrued revenue is recorded as an asset, signifying that the customer owes money to the business.
What is the Reason that Deferred Revenue or Accrued Revenue is Critical to the Business?
Companies in various industries receive payments in advance. Few examples of deferred income are prepaid rent, legal retainers, and subscription services. Companies can also be paid pot the service is provided by the service provider. In cases where this spans several months, the business has accrued revenue that should be recognized even before the invoice is issued.
Many SAAS companies issue invoices in advance, for example at the start of an annual contract, creating deferred revenue, or at the end of an annual or quarterly contract, creating receivable revenue.
Under IFRS and GAAP accounting standards, it is important to recognize revenue when performing the service. Accurate revenue recognition is also helpful for the business to know the profitability.