How long it's been since you have switched to the magnificent accounting software QuickBooks and still struggling with message setups? It is a definite struggle to send the invoice report to your customer and fail to add the right message that defines the email better. What happens as a consequence? Know How to Set Up Messages in QuickBooks Online.
Your customer finds it unattractive or confusing. However, QuickBooks is content enough with all the right features to help you get past this issue too. All you need to do is follow the right procedure. Hence, this article will guide you through the right path that you can use next time to set up your messages successfully. Have a read.
Save Time, Reduce Errors, and Improve Accuracy
Dancing Numbers helps small businesses, entrepreneurs, and CPAs to do smart transferring of data to and from QuickBooks Online. Utilize import, export, and delete services of Dancing Numbers software.
How to Set up Messages in QuickBooks Online?
In the first place, why would you even think of setting up messages on your QuickBooks online? You should do it for a good reason for sure. While using the software you mostly need to send invoices and sales reports to your customers.
However, such an email looks incomplete without the right message attached to it. At the same time, setting a personalized message helps in attracting the customer and retaining them. Moreover, a personalized message works quite helpful in delivering your customer additional information about your invoice. Thus, setting up messages helps in the long run.
Here are the necessary steps you need to follow to attain the message set-up tricks on QuickBooks.
Step 1: Start by opening the QuickBooks accounting software.
Step 2: From the Online version of QuickBooks, first, go to the dashboard of the software.
Step 3: On the right-hand side of the page, in the top right corner, there is the gear icon.
Step 4: Click on that symbol. A pop-up screen will open. Now, on that screen choose the option of "Account and settings" from the pop-up window.
Step 5: After that, look for the "sales" option on the left menu bar area. Click the option.
Step 6: After you have chosen the option of "Sales" you would be seeing that a lot of several options are available on the dashboard. From all those options find out the "Messages" option. Feel free to click anywhere in the grey area of "Messages".
Step 7: In that dialogue box, you would be see several options. You have to fill up the necessary ones. The options that would be available to you are:
Sales from
At this place, you have to select one option from the drop-down box given. The section lets you change your suggested message for customer forms such as Estimate, Invoice, Sales Receipt, Refund Receipt, Statement, and Credit Memo.
Greetings
In this option, you have to tick in the small box that has been already provided. After that, for the salutation purpose, you have to choose either 'Dear' or 'To'. Also, you have to select how the name of your customer would be appearing – such as "[Full Name]".
Subject Line
QuickBooks usually provides its default subject line. However, you can change it at this place. The best practice is to keep the form numbers for easy track keeping.
Email Message
This is the section where you are going to provide the messages for your customers. In this part, you can customize your main mail messages as per your business. However, you can always go back to the standard message by clicking the button dedicated to it.
Copies (CC) New Invoice to Address
After you have put a tick mark use can add up your email address.
Blind Copy (BCC) New Invoice to Address
In this space, the same process would be followed. But still, you have an option whether you want to put any address or just leave it out.
Sales from
You can leave this area blank. This field might seem irrelevant as users can now create different messages for each variety of forms.
Cancel or Save
If you think that all the above statements and details and messages that you made are correct as per your choice, then, left-click on the Save button. It would be green in color and you would be finding it at the end of the page.
How Do You Customize Your Messages?
If you want to customize the messages for every sale, then please continue reading as you would be guided on how to do it with Template format.
Step 1: Well, the initial steps like selecting the 'Account and settings' option, and next clicking on the option of 'Sales'.
Step 2: Then left-click on the option – 'Customize look and feel'.
Step 3: Now it is time for your edit. Once a new window opens, select any form under the 'custom from styles' that you desire. There would be several options provided from which you have to select one single option that suits your purpose.
Step 4: After you have an option you have to click Edit.
Step 5: Another window would be opened. At the top of the window, You would be finding 3 options – Design, Content, and Emails. You have to select the third option which is Emails to customize further.
Step 6: The next thing you have to do is to select from these options – further details, summarized details, and PDF attached.
Step 7: There would be other options available also, therefore, You have to scroll down more and fill up the other spaces.
You would be checking that in the earlier section whatever you have marked as estimates, you would be seeing these as defaults in the edit portion. And it must be matching. All the required changes that you are going to make in this specific section, would be applied to the estimate template. It is only for this template and not for any other templates. This step is essential only when you want to send customized messages for your specified list of customers.
Accounting Professionals, CPA, Enterprises, Owners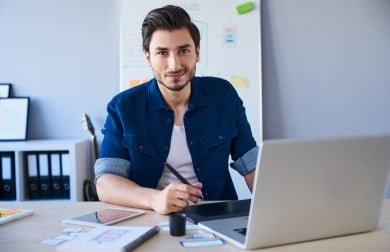 Looking for a professional expert to get the right assistance for your problems? Here, we have a team of professional and experienced team members to fix your technical, functional, data transfer, installation, update, upgrade, or data migrations errors. We are here at Dancing Numbers available to assist you with all your queries. To fix these queries you can get in touch with us via a toll-free number
+1-800-596-0806 or chat with experts.
---
How Do I Chat with Someone in QuickBooks?
Follow the steps below to chat with someone in QuickBooks.
Step 1: On the right-hand side top corner click 'Help'.
Step 2: On the search options select the icon 'Contact us'.
Step 3: Type the item concern and press 'Continue'.
Step 4: You have to select from 2 options – 'Chat' or else 'Get a Callback'.
How Do I Change Messages in QuickBooks?
Here are the necessary steps to follow.
Step 1: Go to 'Settings' option.
Step 2: Click on 'Account and settings', after that hit the Sales option.
Step 3: Choose the edit option from the Messages.
Step 4: Tick the small box that is beside 'use greetings'.
Step 5: Select your desired greeting from the dropdown box.