IIF file or intuit interchange format file is used for importing and exporting lists or transactions by QuickBooks desktop, it is ASCII text Tab-separated values (TSV) file. Due to IIF files, the data transfer to and from the different platforms becomes easier and company records are managed in a better way. In this article, we will look into the process of the create an IIF file through QuickBooks desktop file integration.
Save Time, Reduce Errors, and Improve Accuracy
Dancing Numbers helps small businesses, entrepreneurs, and CPAs to do smart transferring of data to and from QuickBooks Desktop. Utilize import, export, and delete services of Dancing Numbers software.
Process Steps to Create IIF File for QuickBooks Desktop
You can create an IIF file after running payroll, the file contains payroll amounts that aligns with accounts in QuickBooks desktop.
Step 1. First of all, after you have run the payroll, click on reports and click the payroll history tab.
Step 2. Now hover your cursor over the payroll that you ran and view details and click on exports next to QuickBooks.
Step 3. Once you click on export, an IIF file will be created and downloaded for your desktop.
Step 4. Now sign in to QuickBooks Desktop with your credentials and upload the IIF file.
Hope these steps will help you out in the creation of the IIF file for QuickBooks Desktop, now let us look into some frequently asked questions on related topics to have further clarity.
Accounting Professionals, CPA, Enterprises, Owners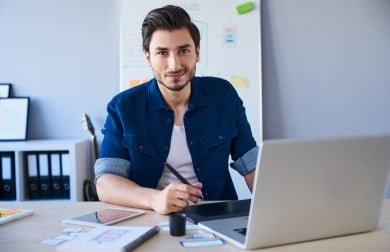 Looking for a professional expert to get the right assistance for your problems? Here, we have a team of professional and experienced team members to fix your technical, functional, data transfer, installation, update, upgrade, or data migrations errors. We are here at Dancing Numbers available to assist you with all your queries. To fix these queries you can get in touch with us via a toll-free number
+1-800-596-0806 or chat with experts.
---
Frequently Asked Questions (Faqs)
How can I open the IIF file in Excel for QuickBooks Desktop?
At first open your, excel file and click open on the top left corner, now click on browse and search for IIF file, select the file and click it open.
How can I Convert a Text File to Intuit Interchange Format or IIF file?
You need to click on File from the top menu bar and click on utilities, now click on import and choose IIF files and then click on Import IIF, search for the file and click OK. You will be able to see the lists and transactions once the import process is successfully completed.
What is the Process of converting a CSV to an IIF file in QuickBooks Desktop?
First, start CSV2IIF and choose a CSV file, review the transactions in the file, you should also click the 'change +/' option for changing the amount sign for the complete report, after that click on the convert button for changing the file to an IIF file.
Can you specify the difference between QuickBooks IIF and QuickBooks Online file?
QuickBooks Online is the web-connect file for importing bank transactions from your bank website, while IIF is for importing and creating various transactions between QuickBooks accounts.
What all Files and Formats can I Import into QuickBooks?
You can import Excel 2003, CSV (comma-separated value) files, text files (comma, pipe or tab-delimited), Quicken file for banking data, Microsoft money file, Access 2003 files, and ODBC compliant databases file such as SQL in QuickBooks.
How can I Export the Payroll Data from QuickBooks Desktop?
At first click on Employees > choose payroll settings > and click on data extracts from business management > now select the data type and type of template that you wish to download, choose the file format and click on Download.