If you are dealing with business, you must have at least a few customers. If you have customers, you will definitely owe them some money from time to time. You will make the payments to your customers against the goods and services provided by them, and you will also have to record those payments in your accounting software.
Sometimes you will come across a situation where you would want to delete the customer payment recorded in your accounting software i.e., QuickBooks. These situations may include but are not limited to duplicate entry of customer payments in the system or incorrect amount recorded in the customer payment entry.
Save Time, Reduce Errors, and Improve Accuracy
Dancing Numbers helps small businesses, entrepreneurs, and CPAs to do smart transferring of data to and from QuickBooks Desktop. Utilize import, export, and delete services of Dancing Numbers software.
For correcting the above mentioned errors, you would definitely like to delete the customer payment and record it in a correct manner. And you can do so with the help of the Make deposit window in QuickBooks. It will let you scroll through your deposits and correct the deposits that are incorrect or need updating of some kind or other. So, let us move further and take a look into the process steps of removing the customer payment placed as a deposit in QuickBooks.
Process Steps for Deleting the Customer Payment in QuickBooks that was Placed as a Deposit Earlier
The process steps for deleting the customer payment placed as deposit in QuickBooks are as follows:
Step 1. At first, click the "Record Deposit" icon, which will load the Make deposit window from the QuickBooks Home page.
Step 2. If the payment to deposit windows opens up, you need to close it, it will open automatically, if you have configured it in your settings, so do as advised if it get opens up. You do not need to do anything if the payment deposit window does not open up.
Step 3. Now you need to click the "Previous" icon and move through your deposits and look for payment that you wish to delete.
Step 4. In this step, select the customer payment that you need to delete and click on Edit and then click "Delete Line". After that click OK and Yes to confirm the deletion of the customer payment and click on save and close the Make deposit window.
Click on the Customer and then Delete the Payment by Following the Below Steps:
Step 1. First, go on the customers and click on the customer whose payment you wish to delete.
Step 2. Now once you click on the name of the customer, his/ her all the payments will display on the screen, and you can select the specific payment that you wish to delete. You need to scroll down and click on More and then delete.
Process Steps for Re-applying the Customer Payment to Specific Invoices
You can re-apply the payment with the help of the below steps:
Step 1. First, click on the plus icon and click on create.
Step 2. After clicking on create you need to click on receive payment.
Step 3. In this step, you need to enter the customer's name, bank account details, verify check amount and other details and check off all the invoices that you want the payment to apply.
We are sure that these steps will help you out in deleting the erroneous customer payment in a seamless manner. We have also collated a series of frequently asked questions from the users' end, which you can refer to as a cheat sheet and it will give you a clearer understanding not only on this topic but on related things as well.
Accounting Professionals, CPA, Enterprises, Owners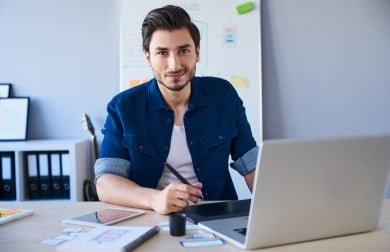 Looking for a professional expert to get the right assistance for your problems? Here, we have a team of professional and experienced team members to fix your technical, functional, data transfer, installation, update, upgrade, or data migrations errors. We are here at Dancing Numbers available to assist you with all your queries. To fix these queries you can get in touch with us via a toll-free number
+1-800-596-0806 or chat with experts.
---
Frequently Asked Questions (Faqs)
How can I Delete a Customer in QuickBooks?
First of all, you need to go to the sales menu from the left panel and click on the customers' tab. After that, you need to choose a customer and click on Edit on the customer details tab. After that click the 'Make inactive' button and click Yes to delete.
How can I Reactivate a Customer in QuickBooks?
First, you need to click on the customer and then the customer center. After that, click on the customers and job tab and click all customers. Now you will see cross sign 'x' for inactive customers. And double click on the name to open their profile. Now uncheck on the tick mark box against customers' names to reactivate them in QuickBooks.
Where can I find inactive Customers in QuickBooks Online and How to Restore them?
You need to click on sales or invoicing from the left menu and click on customers at the top, at the top of the customer's list click on the small gear sign and click to 'include inactive' Now click on the customers that you wish to restore and the inactive customer will be deleted. Lastly, click the make active button next to the customer's name.
What are the Steps that I can use to make Classes Inactive in QuickBooks?
Click on the gear icon from the left corner and click on classes. Now go to the action column and click 'Make inactive'. After that click on Yes on the pop-up.
What is the relevance of classes in QuickBooks?
The classes are created in QuickBooks which you can assign to the transactions and with the help of the classes, you can track account balances by the department, business office, or location and other insightful breakdowns of your business.
How can I run P & L Account by class in QuickBooks Online?
First of all, click Reports from the left panel, and in the search bar type expense and click expense by vendor summary. Now select custom below the reporting period, enter the dates, and click customize. Now customize the rows, columns, and filters if required and click on Run report.
Can You List Down the Steps to print an inactive Customer list with Customer info in QuickBooks?
At first, click on Reports, choose customers ad receivables, and customer contact list. Now click customize report button and click on the Display tab, enter job in the columns field. Now select the job information by placing a check-mark and click on Ok.