By this time I am sure you must have gotten the hang of QuickBooks and its compatible and incompatible platforms or third party products as well. So you must have a pretty clear idea with which you can utilize the best finance program of QuickBooks and for whichever platforms you may have to look for the work around. HSBC is another financial institution which cannot support QuickBooks format. Learn What should be Done When QuickBooks Unable to Connect with HSBC Bank?
Save Time, Reduce Errors, and Improve Accuracy
Dancing Numbers helps small businesses, entrepreneurs, and CPAs to do smart transferring of data to and from QuickBooks Desktop. Utilize import, export, and delete services of Dancing Numbers software.
First of all, we can try to use a private window, then you need to try to connect the bank from there. With this approach, we can also check if this is a known browser issue. Unexpected issues in QuickBooks are the most probable cause that will be affected by the data accumulated in the cache.
The regular browser will constantly save data by overwriting itself. However, it will not remove any history automatically. The incognito mode in the device or system, on the other hand, does not save any history. This feature alone makes it a great place to identify issues in the browser. You also can use these keyboard shortcuts for launching a new private window:
Google Chrome: Press Ctrl + Shift + N
Mozilla Firefox: Press Ctrl + Shift + P
Safari: Press Command + Shift + N
Once you are Successfully Setup in Incognito Mode, you need to Follow the Steps Below:
First of all, you need to tap on the Banking tab from the left navigation panel.
Then you should click on the Connect account on the landing page, or you can also select Add account if you have already created an account
After this, you need to press the Continue button and follow the on screen instructions that gets visible.
You also need to clear the cache and can also help resolve browser issues in QuickBooks Online.
Refresh the Connection Between Your Bank and QuickBooks Online
There might be a possibility that the issue is still persisting. If yes, it would be best to provide it here. In the meantime, you also need to perform a few of the manual updates to refresh the connection between your bank and QuickBooks Online. Here's how:
On the left navigation menu, click Banking.
Within the Banking tab, you need to select the respective Bank.
Hit Update in the upper right. QuickBooks begins updating your account.
You can do this 2 or 3 times during the non-=peak hours.
Manually Upload the Bank Transactions using the CSV File
If still it is not working, you can also manually upload the bank transactions using the CSV file to continue bringing them to QuickBooks. First, you should download the list of transactions from your bank. You can get them by logging in to your bank's website. Then, you should follow the given instructions on how to download transactions and save the file on your desktop. At the time of requirement, you can easily find it in your system. Once done, upload them to your book by following these steps. It is advised to follow the steps the way it is mentioned for quick resolution.
You should sign in to your QuickBooks online account and select Transactions on the left panel.
Click the Link account drop-down arrow.
Select Upload from file. Then, you need to click the file you've saved on your computer.
Review matched or added transactions.
After you should match or add the downloaded transactions, they're recorded into QuickBooks. You also can review your work and also ensure everything is correct in the Categorized or Reviewed tab.
Review and categorize downloaded transactions.
Also you need to go to the Banking menu or go to the Transactions menu.
Then you need to select the tile for the account you want to review.
After this you need to select the For Review tab to start your review.
QuickBooks also sends the downloaded transactions to the For Review tab. After this, you also can review them one-by-one.
It is always recommended to a good idea to quickly check this after your review:
You need to reach to your Banking menu or Transactions menu.
Then you should choose the tile for the account you want to review.
Go to the Categorized or Reviewed tab.
After this you need to click on the link in the Added or Matched column to review the transaction.
Ways to Connect my HSBC Credit Card to QuickBooks?
Downloading HSBC credit card transactions
Go to Banking from the left menu.
Click Add account at the upper right.
Then you should type the term HSBC when searching your bank or select it from the list.
Once done, you should enter your login details that you use for online banking.
Choose Continue.
Select Agree.
Click Connect.
How to Link QuickBooks to HSBC Bank?
In order to link QuickBooks to HSBC, you are required to follow the below steps:
Click Add account.
Search for HSBC.
Select the HSBC Bank (UK) – Business Banking or Other Accounts.
After this, you need to click Continue button and then you need to follow the on screen instructions.
Can you connect HSBC Kinetic to QuickBooks?
Currently, the option to connect HSBC Kinetic is unavailable. You'll want to keep an eye on this article to check for updates on its availability. In the meantime, you can import your bank transactions via a CSV file. … Additionally, here's a link that covers all the tasks you can do when using the banking feature.
What is a Kinetic Account of HSBC Bank?
HSBC Kinetic is another kind of bank account which tends to be more than just a Business Bank Account. With a full package of products including*, credit card, same day overdrafts and a savings account that can all be applied for in app (subject to eligibility).
We understand that your business is unique. Based on your specific business model, your business requirements can be very specific and hard to crack as well. Considering the success rate in a short span of time, we can count some milestones as our achievements.
With just a few query details, without wasting much of a time, we can ensure to provide you the faster resolution. Backed by the in-depth knowledge of our personnel, our team is committed to provide you nothing but the best. In addition to this, our team also ensures to stay updated with the ongoing trend and latest technology.
Accounting Professionals, CPA, Enterprises, Owners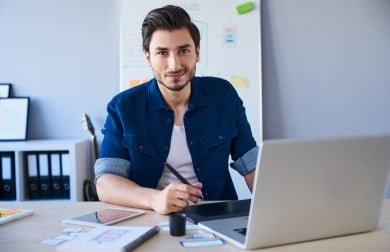 Looking for a professional expert to get the right assistance for your problems? Here, we have a team of professional and experienced team members to fix your technical, functional, data transfer, installation, update, upgrade, or data migrations errors. We are here at Dancing Numbers available to assist you with all your queries. To fix these queries you can get in touch with us via a toll-free number
+1-800-596-0806 or chat with experts.
---