These are some of the most prevalent causes of Unrecoverable Errors and the codes associated with them. The error number you receive may change from what is indicated due to the random nature of the mistakes. The list is not exhaustive, and you may encounter an error that differs from the instances provided. QuickBooks, being one of the world's premier accounting software, provides a plethora of advantages to its customers.
Save Time, Reduce Errors, and Improve Accuracy
Dancing Numbers helps small businesses, entrepreneurs, and CPAs to do smart transferring of data to and from QuickBooks Desktop. Utilize import, export, and delete services of Dancing Numbers software.
However, there are a few mistakes and glitches that appear from time to time and annoy consumers. Errors in software can be caused by a variety of causes, including network difficulties and corrupted data. One of the most prevalent issues that many users face is the QuickBooks Unrecoverable error. This page will discuss the mistake, its symptoms, and how to troubleshoot it.
Error Codes that are Commonly Encountered:
| | |
| --- | --- |
| 00551 46274 | 00000 14775 |
| 00227 55008 | 13730 84631 |
| 02457 79428 | 20103 33023 |
| 19758 63847 | 20888 41171 |
| 15563 13890 | 00000 15204 |
Situations in Which you May Encounter the Error:
Unrecoverable errors can arise in a variety of scenarios, including but not limited to:
First Attempt to open a business file
Then Put an end to a corporate filing
Any open windows in a business file must be closed.
Making a backup
Making a business file
Creating a Portable Document Format (PDF)
Obtaining a Payroll Update
Using QuickBooks to open any window (Home Page, Company Snapshot, Reports, Transaction)
Executing Verify or Rebuild
Keeping a transaction safe
Payroll distribution through Direct Deposit
Making use of the Open Previous Company feature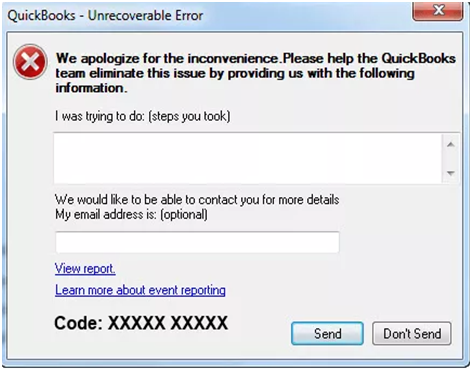 In What Circumstances is an Unrecoverable Error most likely to Occur?
When opening a QuickBooks Desktop file on a workstation, an unrecoverable error occurs.
When printing, emailing, or saving as a PDF from QuickBooks Desktop.
Unrecoverable errors may arise while chaining targets or using the Rebuild tool.
While using QuickBooks Online Bill Pay to write checks or when importing accountant's modifications.
If there is data corruption on your company's file.
While carrying out a bank reconciliation or viewing prior reconciliation reports
Methods for Resolving QuickBooks Unrecoverable Errors
Method 1: Prevent QuickBooks from Launching all Windows at Startup
One of the most tried-and-true ways to avoid this issue is to prevent the program from launching all windows upon startup:
Hold down the Alt key while double-clicking the QuickBooks program icon.
When the system prompts you for your user password, let go of the Alt key and enter your password.
Click OK, and then hit the Alt key again when the application opens.
Turn off the Alt.
Remember to shut all windows as the application opens, or simply click 'Close all windows' from within the application before quitting.
Method 2: Launch a Sample File
If you are still unable to open your business file without encountering the problem, try the following:
Hold down the Ctrl key while double-clicking the QuickBooks application icon..
Hold down the Ctrl key until the software displays the message 'No Company Open'.
Click the 'Open a sample file' button.
Choose one of the example files and double-click it to open it.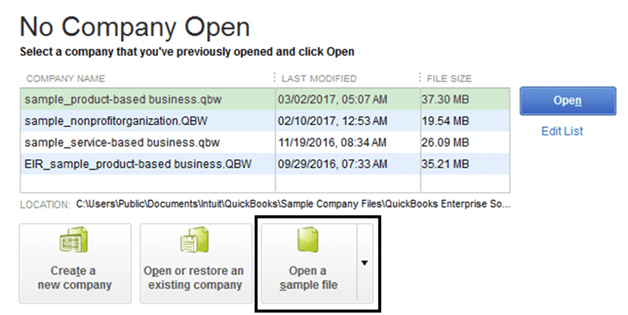 Note: If the application invites you to start a restore/update process, choose 'OK.' If the sample file opens without error, the business file causing the problem may be damaged or corrupted.
Method 3: Make a Copy of the Business File and Save it to your Desktop
You might also try changing the location of the corporate file you want to access. The constraint on the file's storage path is the reason why this method works. To change the location of your QuickBooks file, follow these steps:
Open the folder containing your business file and use the Locate option to locate the QBW file.
Copy and save the file to your computer's desktop.
Launch QuickBooks while holding down the Ctrl key until the application shows the message 'No Company Open.'
Click Open, then go to the file you copied to your desktop and click Open.
Important: If this does not work, the QuickBooks company file may be corrupted.
Method 4: Utilize Auto Data Recovery
Using the Auto Data Recovery option, restore the company file.
Method 5: Investigate the QuickBooks Application
If none of the above choices work, try debugging the QuickBooks program.
Run Reboot.exe to re-register QuickBooks objects in Windows..
Repair the Microsoft .NET file framework that is installed on your machine manually.
QuickBooks should be reinstalled from scratch.
Use the QuickBooks Component Repair Tool to repair all of your broken files and components.
Method 6: QuickBooks Should be Updated
The QuickBooks 2012 R14 service pack can be used to fix any unrecoverable file issues. With this service pack, upgrade your QuickBooks, follow the instructions below:
Hold down the Ctrl key while QuickBooks is open.
Click Help –> QuickBooks Update.
Click Update Now on the "Update QuickBooks" page.
Choose the New Features option.
Select Get Updates.
Exit the program after the update is complete.
One of the solutions listed above should undoubtedly resolve the QuickBooks unrecoverable issue. If you're still having trouble, you might try contacting the Dancing Numbers team for assistance.
Accounting Professionals, CPA, Enterprises, Owners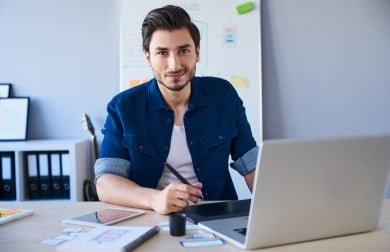 Looking for a professional expert to get the right assistance for your problems? Here, we have a team of professional and experienced team members to fix your technical, functional, data transfer, installation, update, upgrade, or data migrations errors. We are here at Dancing Numbers available to assist you with all your queries. To fix these queries you can get in touch with us via a toll-free number
+1-800-596-0806 or chat with experts.
---
Frequently Asked Questions (Faqs)
What are the other Approaches for Resolving QuickBooks Unrecoverable Error?

If you are experiencing this problem on a regular basis, consider restarting your computer.


Consider the most recent QuickBooks version if difficulties arise when working on anything other than the most recent release update.


A problem in the hosting environment might potentially be the cause.