QuickBooks helps multiple users to have access to your company's data that help you to maintain the records that you change in your QuickBooks file.
Today in this blog we are going to show you a complete guide on How to Delete Audit Trail in QuickBooks.
Save Time, Reduce Errors, and Improve Accuracy
Dancing Numbers helps small businesses, entrepreneurs, and CPAs to do smart transferring of data to and from QuickBooks Desktop. Utilize import, export, and delete services of Dancing Numbers software.
What are Audit Files in QuickBooks?
QuickBooks has an internal Audit Trail record to document any changes made to each transaction in the company file. This can be very useful for your bookkeepers to record users who made changes in their transactions.
As the number of transactions in your file grows the audit trail grows by a factor of two, resulting in an increase in file size. This slows down the speed of your QuickBooks Desktop, and you may also be compelled to remove the audit trace while sharing your information with the government agencies.
What are the Causes Behind the Slowing Down of Your System?
The Audit Trail function in QuickBooks is to blame for the file's increased size.
The audit trail for transactions established on the basis of selecting a date in the Condense Data wizard can be removed using journal entries, which cannot alter the business accounting.
The functionality continuously monitors all transactions, changes and deletions that occur in the software.
Another factor contributing to the growing size of QuickBooks company files is the accumulation of closed transactions and unused list elements.
The file size of the QuickBooks file is one of the most likely causes of the software's poor performance.
To resolve the file performance issue, you would need to erase or delete the company data that is no longer needed, which is where the audit trail comes in.
Steps to Remove/Delete Audit Trail in QuickBooks
Launch the QuickBooks programme.
Look for ways to condense data.
Following the file path, select the Utility tab.
Now, select the condensed data file:
If you use the audit trail option, the company data files can be accessible across many systems.
If you want to remove the audit trail, you must first condense the files on the system where your original data is kept.
A window will appear asking, "What entry do you want to condense?"
You will be given certain options, such as the date, which can be used to eliminate or condense transactions, or to compress all transactions.
When you have finished customizing your preferences, click Next.
In a new window, click the delete audit trail files button.
We hope now you have a complete guide on How you can Delete the Audio Trail Data from your QuickBooks and hopefully you will be able to follow the steps mentioned above and delete the audio trail files.
Accounting Professionals, CPA, Enterprises, Owners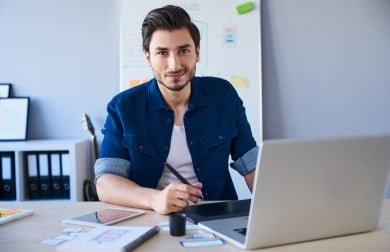 Looking for a professional expert to get the right assistance for your problems? Here, we have a team of professional and experienced team members to fix your technical, functional, data transfer, installation, update, upgrade, or data migrations errors. We are here at Dancing Numbers available to assist you with all your queries. To fix these queries you can get in touch with us via a toll-free number
+1-800-596-0806 or chat with experts.
---
Frequently Asked Questions (Faqs)
What is the Significance of the Audit Trail in QuickBooks software?
By tracking specified user activities or accounting financial statements back to the transaction, event source, and data access required to generate or alter a record, an audit trail can be utilized to verify and validate financial, software, and business transactions. An audit trail can be used to discover unauthorized use, mistakes/errors, and fraud.
What is to Remove the Audit Trail from your QuickBooks software?
QuickBooks help you to increase the speed of your processor by allowing you to delete the audio files from your QuickBooks files.
Removing audit files from your QuickBooks helps sort the data including your deleted summaries of transactions and your companies details report.
Audit Trails helps you to manage your companies data and audio's are generally cleared while you are handling your data to the government agencies.
How can You Delete the Specific Audit Trail Data on Your QuickBooks?
If you want clear the Specific Audio Data File, then you can follow the following steps that are mentioned below:

The VAT return tax codes.


Current financial year data of your company.


Files that are completely paid.


Reconciliation your bank statements.