The accountants in QuickBooks are the most important part as they help you to manage all your financial and accounting related things. They provide you best ideas to handle your finances into your business and also help you to do it in QuickBooks account.
Save Time, Reduce Errors, and Improve Accuracy
Dancing Numbers helps small businesses, entrepreneurs, and CPAs to do smart transferring of data to and from QuickBooks Online. Utilize import, export, and delete services of Dancing Numbers software.
With the feature of invite and remove accountant from QuickBooks Online help them to perform fixing of tricky transactions, review your accounting or financial books, and make corrections also. The collaboration become easier during the session of tax.
Are you are new to QuickBooks Online and don't know how to invite or remove accountant? You are an old user but have not invited or remove any accountant from QuickBooks Online. Don't worry here is the easy procedure that helps you to add or remove your accountant so that they can access your company file easily.
Know These Things before Inviting or Removing an Accountant
First of all, check that you have the access if Admin-level for log in to your QuickBooks Online account in case of multi-user access. If you are single user then you are the admin by default.
You must bring your accountant as a Master Admin to your account. You can add up to 2 accountant that won't count towards your total users limit into your QuickBooks Online account. Only add 2 accountant at a time.
Steps to Invite Accountant from QuickBooks Online


You have to sign in to your QuickBooks Online account as the primary admin.
In QuickBooks, click on the Gear icon.
From the further options, click on the Manage Users option.
Move towards the Accountant Section.
In this, click on Invite Accountant.
Mention the First name, last name, and email address of accountant.
After this you are done from your side.
The invite email is received by the accountant.
In the email, they get a sign in link that helps them to log in to your company.
When your accountant access the company after sign in then the status changes from Invited to Active.
Provide the information related to your accountant.
After that, click on the Save button and you are done.
See Also: How to Add Clients to QuickBooks Online Accountant
Steps to Remove Accountant from QuickBooks Online


In case of switching your accountants, you have to remove the old accountant access from your company file. For this, you have to follow the below-mentioned steps to get it done:
Open the QuickBooks Online.
Sign in to your account.
Click on Gear icon to open the Settings.
Select the manage Users option.
In the Accountants tab.
Locate the accountant whom you want to remove to switch it with new one.
In the action column, click on drop-down arrow.
Select the option Delete to delete the accountant from your company file access.
Again, click on the Delete option to confirm it.
You have learned about how you can invite and remove the accountant from QuickBooks Online. You just have to implement the process to get it done accordingly.
Accounting Professionals, CPA, Enterprises, Owners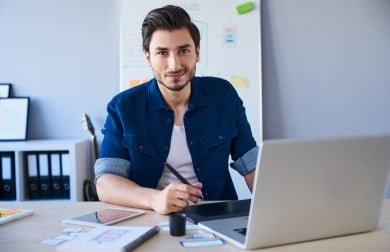 Looking for a professional expert to get the right assistance for your problems? Here, we have a team of professional and experienced team members to fix your technical, functional, data transfer, installation, update, upgrade, or data migrations errors. We are here at Dancing Numbers available to assist you with all your queries. To fix these queries you can get in touch with us via a toll-free number
+1-800-596-0806 or chat with experts.
---
Frequently Asked Questions
Does my User Limit Affect to the Accountant who log in to my Company for the work?
No, the regular accountant user won't affect your count against the user limit. But if you make your accountant as the company primary admin then it affects your user limit. You can set up to 5 billable users and 2 accountant users into your account.
How to assign Primary Admin to your Accountant into QuickBooks Online to Invite and Remove Accountant from QuickBooks Online?

Sign in to your QuickBooks Online account.


Click on the Gear icon to open the settings.


Then click on Manage Users.


Search for your accountant to make them as Primary Admin.


Go to Role column and check the accountant is listed as an Admin.


If not then click on Edit option to change their role.


Click on the drop-down arrow and select option Make Primary Admin.


You get a verification code on email or phone number for security purpose.


Provide this code and then click on Continue option.


Click on the option Make Primary Admin again for confirmation.


After that, Log out your QuickBooks Online account.
Are there anything that must be known about Invite Accountant from QuickBooks online?
Yes, there are few things that you must know about. These are as follows:-

You can invite maximum 2 accountants at a time.


The accountant can access all the features that you are having into your QuickBooks Online version or edition.


If an accountant is having the subscription of QuickBooks Online Accountant then they get a chance to sign up using your invitation.


Accountants can undo the whole reconciliations, write off the invoices, and reclassify transactions.


If the accountant already have the subscription of QuickBooks Online for Accountants then they get the invitation link to access your company file of QuickBooks Online.