Some reports need to be prepared every month, so it is always beneficial to save the custom settings for those reports in QuickBooks. It will help you save the efforts that go into starting the report from the scratch in each period. You can do so easily in QuickBooks by using Memorized Reports feature.
Save Time, Reduce Errors, and Improve Accuracy
Dancing Numbers helps small businesses, entrepreneurs, and CPAs to do smart transferring of data to and from QuickBooks Desktop. Utilize import, export, and delete services of Dancing Numbers software.
If in case you no longer want to use a memorized report, then you may want to delete it. We will discuss the process steps for deleting the memorized report in the below write-up.
How to Delete the Memorized Reports in QuickBooks Desktop?
You can follow the below steps to delete the memorized reports in the QuickBooks:
Estimated Time: 20 minutes
Step 1: Go to the 'Memorized Reports Lists'
First of all, you need to go to the Reports Menu and choose 'Memorized reports' and then Go to the 'Memorized reports lists'.
Step 2: Find the 'Memorized Report'
Now you need to find the 'Memorized report' that you wish to delete. After that, right-click on the report and choose 'Delete Memorized report'. You can also press CTRL + D for deleting the report).
Step 3: Need Confirmation to Delete the Memorized Report
In the last step, once the prompt appears asking if you want to delete the memorized report, click on OK.
Accounting Professionals, CPA, Enterprises, Owners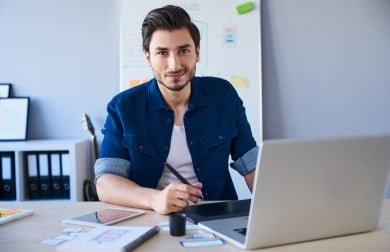 Looking for a professional expert to get the right assistance for your problems? Here, we have a team of professional and experienced team members to fix your technical, functional, data transfer, installation, update, upgrade, or data migrations errors. We are here at Dancing Numbers available to assist you with all your queries. To fix these queries you can get in touch with us via a toll-free number
+1-800-596-0806 or chat with experts.
---
These above simple steps will help you in deleting your memorized reports from QuickBooks, let us now look into some frequently asked questions to have further clarity on this topic.
How can I share a Memorized Report in QuickBooks?
First of all, open the report and click on the Memorize option at the top. After that, select new and enter a new name for your memorized report. Now you should put a check-mark on save in Memorize report group and choose a group. After that, you can put a check-mark to share this report template with others and click on OK.
QuickBooks is not letting me open my Memorized Report, how to resolve this issue?
If you are unable to open the memorized report in QuickBooks, this generally means that your report list is damaged or corrupted. You can use the Re-sort list option to resolve this. You need to first click on 'Memorized reports' and click on 'Memorized report lists' and click the drop-down and select the Re-sort list option.
How can I access the Memorized Report in QuickBooks?
Click on Reports menu > select Report centre > and then selected Memorized tab. Now choose the appropriate group that you assigned to your report, if you didn't assign any group, then click on uncategorized. At last, you just need to double-click on your memorized report to open it.
What is Process Steps to export the Memorized Transactions from QuickBooks?
At first, Go to Reports > list > and then memorized transactions listings. Now you can go to the drop-down under the excel option on that report and extract the memorized transactions in Excel format.
How can I turn off the Memorized Transactions Functionality in QuickBooks?
Click on Edit from the top menu > choose preferences > now choose the reminders option from the left and click company preferences. Now you just need to click on 'Don't remind me for the Memorized transaction due option and click Ok.