QuickBooks appears to be the genie to grant wishes to sort all your finance troubles and bookkeeping issues. Be it a list of customers, vendors, or your transactions, outflow and inflow of cash in your business, QuickBooks has it all in the kitty. With efficient report maintenance, you just need to stay relaxed and each of your records will get automatic updates on your books. It also integrates several other finance tools which will ensure it is advanced, quick and error free. Learn how to print addresses labels from excel in QuickBooks.
Save Time, Reduce Errors, and Improve Accuracy
Dancing Numbers helps small businesses, entrepreneurs, and CPAs to do smart transferring of data to and from QuickBooks Desktop. Utilize import, export, and delete services of Dancing Numbers software.
With your growing business, there will be times when you may need to send bulk messages or offers to all your customers or vendors. Either you can do it manually picking a single address at a time or you can be smart about it. For this you need to print address labels in bulk to process this further. You can print these following lists from excel in QuickBooks:
Customers and jobs notes (it should not include specifics of job).
Suppliers contact details
Employee
Other Names
Related Article: Excel to QuickBooks Conversion
Options to Print Address Labels from Excel in QuickBooks
This is the way you can find the options available to print address labels in QuickBooks. You need to ensure that your printer is on and that the given sheets for the labels or cards are loaded properly in the printer.
First of all, Go to the File menu and click on the Print Forms
Then choose the Labels.
Select the names you wish to appear on the labels.
A Drop down will appear from the list and then you need to choose Customer, Employee, Supplier, or select Multiple names and tick off individual names specifically.
Option One: You can also choose to target your mailing to a specific geographic area, by specifying a particular Postal Code or group of Postal Codes to print out as labels.
In order to do this, you need to select the Postal Codes. This starts with a checkbox and you need to enter the Post Code (or partial Postal Code) that you want to use to limit your printing. You can choose part of a code eg 20 or 200 for all codes that start with that, or full postcode, but not multiple codes at once.
Option Two: For sorting the labels or cards by Postcodes, you can also click on the Sort By button from the drop-down list and you also need to choose the Postal Codes. Otherwise, QuickBooks accounts will sort the labels or cards alphabetically by name which might not be your preference.
Important: If you wish for the Postal code sort to work properly, Then you also need to ensure that the last line of addresses must contain only the city, state, post code, and country (if necessary). The comma after the city name will be optional.
Another optional situation can be if you want each customer's shipping address to appear on the labels. With this situation, you need to select the Print specific Ship To addresses where it has a checkbox available. Otherwise, the QuickBooks account prints the billing address. Also choose to include Inactive Names or Jobs to ensure you do not miss out on any.
Then, lastly, Click on the OK button.
Read More: 10 Microsoft Excel Tips and Tricks for QuickBooks
Check Label Format setting is Correct in Print Window
After this, you need to check that the Label Format setting is correct in the given Print Window – Firstly, you need to check the printer. Then a Drop down appears and you need to choose the "Label Format" for the list. Once you have ensured that your printer is fine and every setting is in place, you need to follow these below mentioned steps:
Export the Vendor Contact List Report to MS Excel
The very first step is to export the Vendor Contact List report to MS Excel. Please refer to these steps for how question:
Sign in QuickBooks account
Then, you need to go to the Reports from the left menu of the dashboard.
In the Search field at the upper right corner, you need to enter the term Vendor Contact List.
On the upper right corner again, you need to select the Customize button, then choose Rows/Columns as your selection.
You should select the Change columns.
You need to check the Full Name box and any applicable address information you need, then click on the Run Report.
Choose the Export icon.
Click on the Export to Excel tab action.
Edit the MS Excel File
Then, it comes down to editing the MS Excel file. Here's how:
Open the Excel file of your choice.
You also need to delete all header rows from the spreadsheet. And, You also need to make sure not to delete the column headings.
If you want, you can delete any extra leading columns to the left of the Full Name column. It's an optional step to take.
You need to ensure both Full Name and Billing Address that are populated with data for each vendor.
Go to the File tab, then click Save As button.
Accounting Professionals, CPA, Enterprises, Owners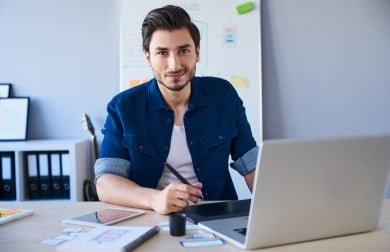 Looking for a professional expert to get the right assistance for your problems? Here, we have a team of professional and experienced team members to fix your technical, functional, data transfer, installation, update, upgrade, or data migrations errors. We are here at Dancing Numbers available to assist you with all your queries. To fix these queries you can get in touch with us via a toll-free number
+1-800-596-0806 or chat with experts.
---
Frequently Asked Questions (Faqs)
Can we Print Shipping Labels from QuickBooks online?
You need to sign in to the QuickBooks account and go to the Customers section. From there, you need to go to the Reach out Section, then select the Print mailing labels. You also might want to use the filters to select which customers you'll print mailing labels for, then click on the Next button. Then you need to clear the checkbox of the customers you don't want to print mailing labels for, then again select the Next button. Choose the printer you wish to use to print labels.
How can You Add a Label Template in QuickBooks?
In order to add a label template in QuickBooks, please refer to these steps:

Select File from the top menu bar.


Choose Print Forms.


Select Labels, then enter the name of your customers or vendors.


Click on the Print, then go to the Options tab.


From the Label Format drop-down menu, choose Avery #5260.


Click Print to complete the process.