QuickBooks knows how to make their clients happy with new approaches and integrated applications. Rather than this, you can find all solutions to accomplish your aim to get succeed in your business accountancy management. QuickBooks users want to expand business or to share information on the entire business network. To complete this mission, they need to import and export information, vendor contacts, customer details, and many more things. In this blog, you get complete knowledge about that "How to import customer or vendor contacts from outlook" along with all possible ways.
Save Time, Reduce Errors, and Improve Accuracy
Dancing Numbers helps small businesses, entrepreneurs, and CPAs to do smart transferring of data to and from QuickBooks Desktop. Utilize import, export, and delete services of Dancing Numbers software.
Important things you need to know before proceeding forward
The file you want to want to import, it has to be 2 MB or 1000 rows size limitations. In any case, if it is necessary to import a list which carries size more than limitation, you'll have to separate it into different imports.
You need to know that Subaccounts can't be imported. You have to change subaccounts into parent accounts before you import, at that point change them back after the import.
In any case, if you imported the wrong file and it should be re-imported, your vendor or customer list won't be overwritten. To avoid all duplicate issues such as duplicate entries, deleted imported vendors or customers before re-import any file or editing any individual issue.
Make sure that filled entries in the name section having a unique identity. A customer, vendor, or employee can't have a similar name to each other.
The import just backings one email address, however, you can include others later.
When bringing in contacts from Excel ensure that:

Columns heads must be in the primary line.
Must be sure that all selected contacts are on Sheet 1 of the spreadsheet.
The spreadsheet doesn't contain any bank rows, formula, charts, or any mistakes, such as #ref! #name? #n/an or #value!
Make sure that given names don't include colons (:) or quotes (").
To Export Customer or Vendor contacts from Outlook, follow below instructions
First of all, you have to choose the File.
Then, hit your click on the "Import/Export" and open it.
After that, go to the Import and Export wizard, then choose the Export option to a selected file and pick Comma Separated Values for the sort.
Proceed forward and choose the organizer you keep your client contact data in.
Follow on-screen guidelines to save the record of the selected export file.
To track this file quickly, make sure you make of note the location where the file is saved.
To Import the Contacts to QuickBooks
In the QuickBooks, click on the Customers menu.
Then select the Invoices from the drop-down menu.
After that in the Tools option click on the Import data option.
You get the list from where you have to select the customers or vendors option which you want to import.
Then click on the Browse.
Here you can search for the excel file that you exported from the Outlook.
Then click on the Open button and then on the Next button.
Now click on the Next button after mapping the data in it.
In the end, click on the Import button to complete it.
The above blog tells you about all necessary and important information about the "Import customer or vendor contacts into QuickBooks" In our site; you find all related blogs that help you to find out better outcomes with QuickBooks.
Accounting Professionals, CPA, Enterprises, Owners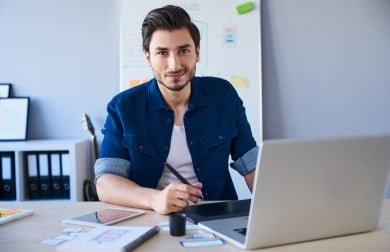 Looking for a professional expert to get the right assistance for your problems? Here, we have a team of professional and experienced team members to fix your technical, functional, data transfer, installation, update, upgrade, or data migrations errors. We are here at Dancing Numbers available to assist you with all your queries. To fix these queries you can get in touch with us via a toll-free number
+1-800-596-0806 or chat with experts.
---