The larger is the company, the less time is available for billing. This is why automation has become such an important strategy for modern businesses. Vendors will always be paid the appropriate amount, at the right time, with recurring payments.
Save Time, Reduce Errors, and Improve Accuracy
Dancing Numbers helps small businesses, entrepreneurs, and CPAs to do smart transferring of data to and from QuickBooks Desktop. Utilize import, export, and delete services of Dancing Numbers software.
That is why QuickBooks is such a vital tool for all businesses, large and small. You may plan continuous consumer payments and set up regular ACH payments for your invoices, view and manage recurring ACH transactions, schedule payments automatically, or stop recurring ACH.
The instructions below explain what a recurring payment is and how to use QuickBooks Online and QuickBooks Desktop to execute ACH payments.
What are Recurring ACH Payments?
ACH (Automated Clearing House) is regulated by Nacha, which is a network of US- only financial firms.
EFTs that use eChecks for recurrent bill payments are known as recurring electronic ACH bank transfer payments.
This covers purchases such as:
Loan payments
Software subscriptions
Insurance premiums
Rent and lease payments
Any ongoing bills
eCommerce
All of these payments are automatic and are generally made once a month.
How to Set up Recurring ACH Payments in QuickBooks?
For recurring ACH transactions in QuickBooks, you'll require QuickBooks Payments. Your clients will also need to sign a connected QuickBooks ACH authorization form. Here's how to set up regular ACH payments to and from suppliers and consumers in QuickBooks Online and QuickBooks Desktop.
Recurring ACH Payments to Vendors in QuickBooks Online
You'll need a third-party bill pay and payables automation system to pay your supplier invoices using regular ACH payments.
Recurring ACH Payments from Customers or Lessees in QuickBooks Online
Using ACH, debit card, credit card, or PayPal as payment options, use this guide to apply for and set up a QuickBooks Payments account. Intuit Merchant Services enables payment processing through your linked merchant account through QuickBooks Payments for a modest transaction charge.
By invoicing customers and using sales receipt recurring billing, you may set up scheduled ACH client payments by following the steps given below:
Select Recurring Transactions from the Settings menu.
Make a New selection.
Select Sales Receipt from the Transaction Type drop-down option, then OK.
Give your template a name. This will not be reflected in the transaction.
Select Scheduled from the Type drop-down box.
From the Customer drop-down menu, choose the customer's name. Then double-check the email. Note: If you choose Automatically send emails, you may notify your client when their payment is processed.
Determine the time interval. If you require a sales receipt every first of the month, for example, the interval is Monthly on the first of every month.
Dates for the start and end of the project are entered here.
Select Credit card type or Check from the Payment method drop-down menu.

Type of credit card: Select Enter credit card or bank account information to enter the customer's credit card or bank account information. Then click OK.
Check: To send the Bank Transfer Authorization form to your customer, click the Authorization hyperlink. If you check this option, the money will be processed every time a form is generated.

Fill in the line for the goods or service, as well as the amount.
Choose the option to save the template. Note: Select Customize if you wish to customize your template.
Please take note! Because ACH is an electronic payment, "Check" in these instructions refers to an eCheck. Setting up recurring invoices to clients utilizing credit card payments in QuickBooks is done in a different way. The processes for both ACH and credit card payments are shown in this QuickBooks Online recurring sales receipt link.

"A recurring sales receipt automatically charges a customer at a set interval," QuickBooks support says in the QuickBooks Online link.
Note: If you choose to make the transaction Days in Advance, the charge will be applied on the day you specified.
For example, if you issue a monthly sales receipt on the 5th and the charge is due on the 15th, the charge will be handled on the 5th.
QuickBooks Desktop Recurring ACH Payments to Vendors
Although QuickBooks Desktop support includes instructions for paying suppliers with regular paper checks, it does not include instructions for ACH payments.
QuickBooks Desktop Recurring ACH Payments from Customers
The QuickBooks Desktop Team's response to a recurring ACH payment is:
"Right now, we don't have the ability to process recurring ACH payments in QuickBooks Desktop. You will, however, be able to generate a recurring sales receipt by having your consumers click the Pay Now button and choose ACH as the form of payment. To do so, you must first sign up for QuickBooks Payments, after which you will be able to accept ACH payments from customers."
How To Manage Recurring ACH Payments in QuickBooks?
QuickBooks Desktop makes it easier to manage regular ACH payments than QuickBooks Online. The steps are as follows for each QuickBooks product:
How To Manage Recurring ACH Payments in QuickBooks Online
Viewing recurring transaction reports in QuickBooks Online is limited, according to QuickBooks Online support.
The Recurring Template List report may be used to check for any recurring transactions or templates that have been generated.
In the left pane, choose Reports.
In the Search Field, Look for the Report.
Currently, they are unable to open/run a report that displays all recurring transactions for the current/next quarter (or base it on a date range). The report just shows the previous date of the template/transaction created and the future date of the transaction.
To (a) update a recurring ACH template or (b) change the date, contact QuickBooks Online support.
Recurring Templates can be Edited.
You'll need to go to the Recurring Transaction List to change your recurring template and the manner your Recurring transactions are recorded.
Select the Gear icon > Recurring Transactions from the drop-down menu.
Click Edit after selecting the suitable template.
You may change the name of your recurring template, the kind, and whether it's Reminder, Unscheduled, or Scheduled in the upper left corner of the screen.
Indicate how long you'll be using it and if you'd want to be alerted ahead of time.
The transaction setup is below the scheduling information; make any necessary changes.
After you've made all of your adjustments, click Save Template.
Modify the Date:
To change the schedule and find the repeating template, follow these steps:
Select the Gear icon > Recurring Transactions from the drop-down menu.
Select All or the type of template you want to alter from the Template Type drop-down menu on the top left.
Click on the appropriate template and then on Edit in the lower right corner.
Click the Edit Schedule button on the left side of the repeating template.
Make the necessary adjustments to the schedule and then click OK.
In the lower right corner, click Save Template.
How To Manage Recurring ACH Payments in QuickBooks Desktop
Go to the Manage Recurring Payments page in QuickBooks Desktop once you've set up the recurring ACH payments. Support for QuickBooks Desktop:
To Access the Manage Recurring Payments Page, Click here:
Open QuickBooks and go to Customers > Credit Card Processing Activities > Set Up Recurring Payments to sync recurring payments.
Sign in to your Online Service Center, go to the menu bar on any page, and select Processing Tools > Manage Recurring Payments to utilize standalone Recurring Payments.
View, modify, and personalize reports for recurring transactions by customer using Manage Recurring Payments. To examine details and/or alter existing recurring payments, click the customer's name.
Recurring Transactions Editing
The following are the processes for editing recurring transactions in QuickBooks Desktop (applicable to ACH):
Click the Edit link next to the section that contains the information you're looking for.
Make the modifications you want, such as:

Customer contact information
Amount: only if things are utilized before to the first monthly cycle, otherwise at any time if items are not used.
Description
Start Date: If the Start Date is still in the future, only use it (tomorrow or later). If this field is not editable, the start date has passed and cannot be changed.
Frequency: Only if the current frequency is monthly or annual is this option available. Learn more about how to change your schedule.
Day of Month: You can choose the day of the month on which the next payment will be made if the frequency is Yearly or Monthly and the start date has passed.
End Date: You can set the End Date to tomorrow or the day the payments are due to expire. However, if the frequency is set to "Once," you won't be able to change the End Date.
Important: Get a new signed authorization form from your customer if you modify the essential parameters of a recurring payment.
How to Stop Recurring ACH Payments in QuickBooks
You can either permanently halt or suspend recurring transactions under Manage Recurring Payments for QuickBooks Desktop (stop and later restart recurring ACH payments). Suspend could be used to put something on hold while you're on vacation. To make changes in QuickBooks Online, use the Edit template in the Recurring Transactions List.
How to Stop Recurring ACH Payments in QuickBooks Desktop
Stop recurrent ACH payments using the edit link in view/edit recurring transactions in the Manage Recurring Payments section. To stop the reoccurring ACH, modify the End Date.
Getting Rid of a Record
Delete a record to completely eliminate it. One of two methods can be used to achieve this.
Go to the Status column in the Manage Recurring Payments list, click the drop-down arrow, and select Delete.
View the details of a recurring charge and then click the Delete button on the Payment Details tab. The record vanishes, and no more payments are made.
Warning: If you delete a recurring payment, you will lose access to all previous payments linked with it. These, however, remain in your transaction history, allowing you to search by customer later.
How to Suspend Recurring ACH Payments in QuickBooks Desktop
To pause and resume a recurring ACH payment in QuickBooks Desktop, follow these steps.
Select Suspend from the drop-down arrow in the Status column of the Manage Recurring Payments list.
View the details of a recurring transaction and then click the Suspend button on the Payment Details tab.
Reactivate a Stopped Recurring Payment
If you've suspended a recurring payment, you'll see a Resume option in the Status column and on the details page instead of Suspend. The suspended charge will be reinstated, and payments will resume on the next scheduled day.
How to Use Recurring ACH Payments in QuickBooks
For recurring invoicing utilizing ACH, users create sales receipts with a Pay Now button. Receiving ACH payments from clients does not necessitate the use of recurring sales receipts. Use add-on payable automation software for QuickBooks Online to pay vendor bills via recurring ACH. To manage, alter, and stop recurring ACH payments, QuickBooks Desktop has more extensive options.
QuickBooks is a trusted brand that has been handling payments for decades, regardless of which platform you use. Setting up recurring payments guarantees that you always keep your promises to vendors, pay on time, and retain a good reputation.
Accounting Professionals, CPA, Enterprises, Owners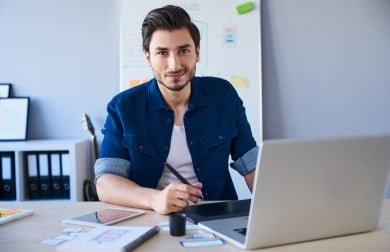 Looking for a professional expert to get the right assistance for your problems? Here, we have a team of professional and experienced team members to fix your technical, functional, data transfer, installation, update, upgrade, or data migrations errors. We are here at Dancing Numbers available to assist you with all your queries. To fix these queries you can get in touch with us via a toll-free number
+1-800-596-0806 or chat with experts.
---
---
Frequently Asked Questions (Faqs)
How to Set up Payments for ACH Customers using Recurring Billing on Receipts?
To set up payments for ACH customers using recurring billing on receipt follow the steps:
● Firstly go to Settings and then from there select Recurring transactions.
● Then click on Select New.
● From the drop-down menu, select transaction type.
● After that click on Receipt and then on OK.
How do ACH Payments get Processed?
When the customers and the merchant exchange bank information, an ACH payment is handled electronically. In general, the customer must submit the following details in order for the payment to be processed:
● Account type for the recipient (checking or savings).
● The ABA routing number of the receiving bank.
● The recipient's banking information.